Best Sit On Top Fishing Kayaks of 2023
Sit On Top Kayaks are known for their ease of use, stability, and room to move. These fundamentals for regular SOTs are what translate them into also being the go-to option when kayak fishing. Not only does the big open cockpit and wide platform give you room to move around or stand when you fish, they also work well for loading up all your fishing gear and tackle. Throw in some rod holders and a comfy seat and your boat is setup for an extended day of kayak fishing.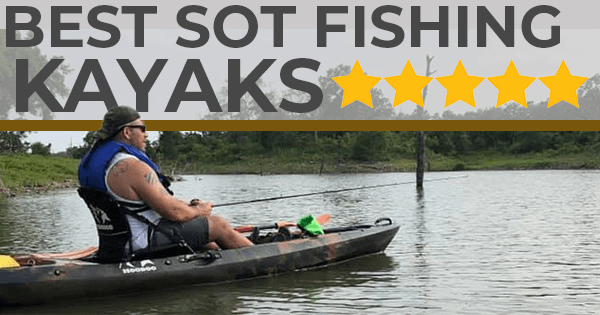 Traditional Sit On Top or Pedal-Drive?
With the continued popularity of kayak fishing, there seem to be more and more fishing kayaks to choose from, especially Sit On Tops. So how do you break down your options and ultimately make a decision? There are a number of factors to consider, but one that's pretty important and helpful is deciding on propulsion.
Specifically, do you want a traditional SOT or do you want a pedal-drive SOT?
That distinction is big and has implications for overall price, weight, and number of boats to choose from. For that sake, we are splitting them up. The boats listed below are all traditional sit on top fishing kayaks. If you'd like to check out pedal-drive, check out the Pedal Drive Fishing Kayaks gear guide.
There are still tons of options and ultimately only you can choose the best fishing kayak for you. But by leveraging the reviews and experience that's been shared by thousands of your fellow paddlers, they've helped narrow those dozens upon dozens of options down to the best of the best.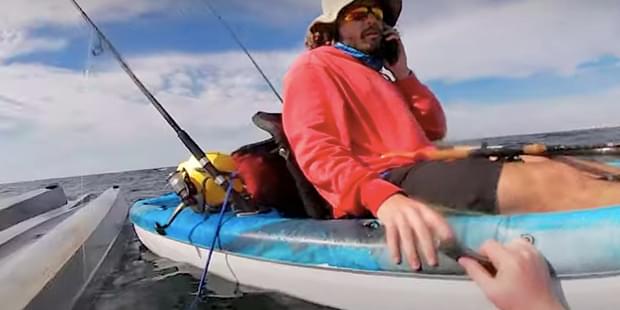 Treading water three miles offshore is no place for a wrong number
Tips for Buying a Sit On Top Fishing Kayak
There are tons of things to consider when researching or buying your fishing kayak. Before you start shopping solely based on price, you first need to consider:

How, Where and With Whom you plan to paddle and fish with?
How do you plan to transport your kayak?
Read these sit on top fishing kayak reviews - they are all designed to prioritize certain things. But there are usually trade-offs, so you need to know what's most important to you. Is it stability? Tracking? Weight?
Try it before you buy it. Research is key, but nothing beats getting on water with a boat. Talk to friends, borrow a boat, and contact your local retailer for a demo.
The best sit on top fishing kayak for you is going to be different than the next paddler. And that's okay. You have to factor in everything from your experience, planned water types, durations, budget, and preferences. So use this list as a starting point. Get some ideas, read some reviews, look through the entire fishing kayak gear guide, maybe browse the message boards, talk to your local paddlesports retailer or paddling groups, and get out and try it before you buy it! And, of course, when you're done, be sure to help the next paddler in their search by submitting a review!
Your Review Matters
This list was based primarily on reviews from paddlers just like you. If you have paddled a SOT fishing kayak, be sure to submit a review to inform others and have a voice in how this list is made.
Best Sit On Top Fishing Kayaks of 2023