Find a Kayak
Find and compare kayaks for sale, compare dozens of brands, read kayak reviews, and be sure to find the perfect kayak to meet your needs. Select the kayak category of your liking below: recreational kayaks, touring kayaks or sea kayaks, sit-on-top kayaks, pedal kayaks, inflatable kayaks, tandem kayaks, surf skis, whitewater kayaks, folding kayaks, kayak kits and plans, racing kayaks, and more.
Read Kayak Reviews
Whether you are buying your first kayak or your ninth, one of the wisest things you can do is talk to your fellow kayakers about their boats and experiences. The paddling community is full of helpful, passionate people who would love to share their knowledge and help each other out. With over 20 years and more than 30,000 product reviews submitted by paddlers like you, the paddling.com kayak gear guide is the place to find and read kayak reviews. You can also ask other paddlers for advice.

And once you've done your research and made your purchase, be sure to share your experience with the next up and coming kayaker by submitting your own review!
Search Kayaks
& Kayak Reviews: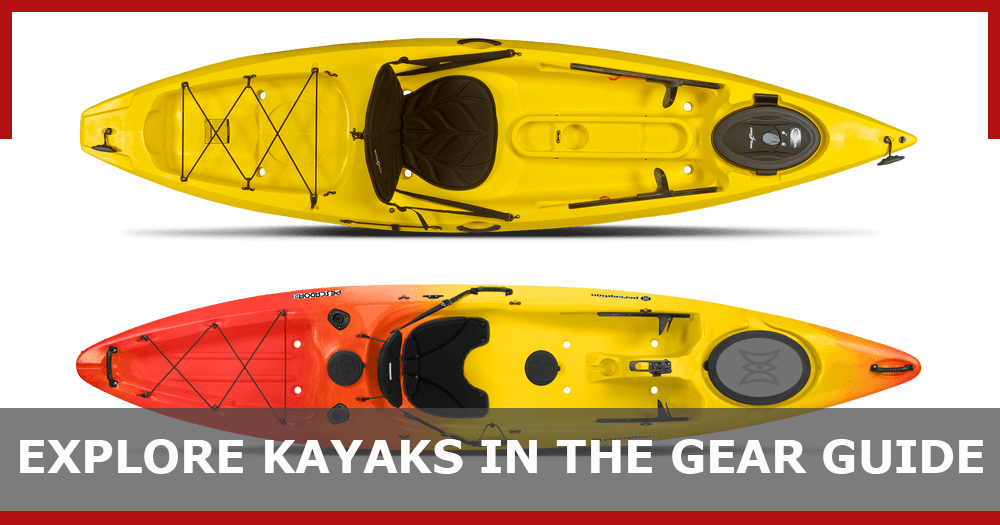 What do you see yourself doing in the kayak?
If you find yourself in the market for a kayak that you only plan to paddle a few times in the summer, then you might not be interested in a larger investment. If that is the case, then you are definitely in the market for a recreational kayak.
But if you find, which we bet you will, that you thoroughly enjoy kayaking, then you may want to explore some other types of kayaks. If you're interested in some extended, overnight trips, then you'll want to check out touring kayaks, also known as sea kayaks or ocean kayaks. There are many types of kayaks, from inflatable kayaks or folding kayaks to sit-on-top kayaks.
Two important factors you'll be thinking of are price and weight. You will find right away that the degree of cost as well as the weight of the boat varies and that's for a number of reasons including different kayak materials and the construction and design involved.
Our tendency is often to buy the least expensive boat possible to get into the water. And for some cases, that'll be the boat that you stay with forever. But experienced kayakers will tell you that, after a summer or two of paddling that first boat, you'll realize that you want to paddle more often and in more places, and you'll be ready to replace that first boat or buy another. This is why it's important to ask yourself the question of, "What do I see myself doing with this kayak?" to think ahead and try to find the right boat to fit your needs now and in the future.
Kayak Brands
Did you know there have been well over 200 kayak brands from whom you can buy a kayak? From your long-time household brands like Pelican International, Delta Kayaks, Current Designs, Eddyline Kayaks, and Hobie to smaller or newer brands like TRAK, Oru, or Kaku Kayak, you can view each of their products (both new and old!), read reviews, and find direction on where to buy. Below is just a sampling of some of the best kayak brands!
Featured Manufacturers