Best Inflatable Paddle Boards of 2021
Ranging from 10' to 14', here are 11 of the best inflatable paddle boards from SUP brands like TAHE, Red Paddle Co, and Glide SUP. Read reviews from your fellow SUP enthusiasts who've been sharing their experience to help you uncover the best of the best!
It comes as no surprise that 2021 brings a myriad of inflatable paddle board options. After all, inflatable SUPs have emerged as one of the most popular paddlesports vessels. Not only are the inflatable and portable, they are stable, durable, and fun. Each model offers different benefits, but you can find an all-around inflatable SUP perfect for cruising lakes or even surfing waves.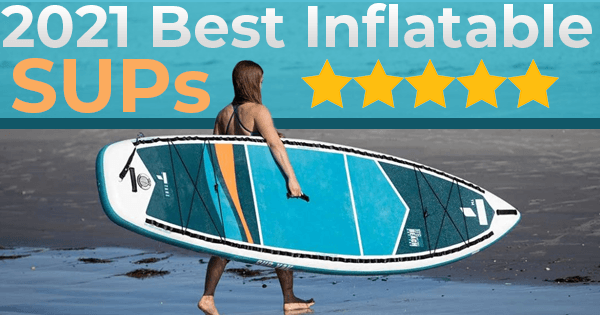 But with so many options from familiar and new brands alike, how do you winnow the list down to SUPs that will ensure performance, stability, and safety? And how do you line up the right board for your planned water type, experience level, and performance needs? Fortunately, your fellow paddlers have been paddling inflatable paddle boards and sharing their experiences through reviews. Long before you considered one, the community has been hard at work. By leveraging the reviews and experience that's been shared by thousands of your fellow paddlers, they've helped narrow those dozens upon dozens of options down to the best of the best.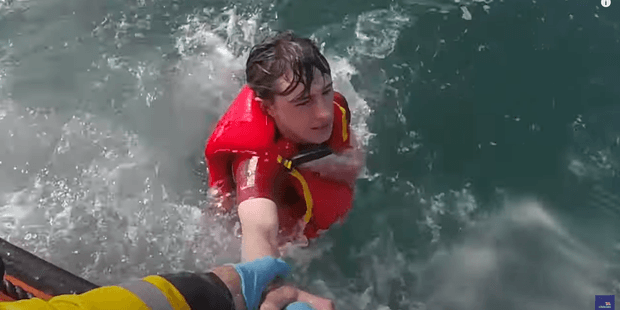 When a 17-year-old paddleboarder was swept out to sea, his survival depended on his cell phone and the voice on the other end of the line.
Tips for Buying an Inflatable SUP
There are tons of things to consider when researching or buying your inflatable paddle board. Before you start shopping solely based on price, you first need to consider:

Board Length - length plays a huge role in speed. Typically, the longer the board, the faster. Short boards are best for recreational paddling while longer boards are best for touring and covering distances. The list below ranges from 10'-14' with 10'6" being a very common length.
Board Thickness - thickness helps determine the rigidity and stability of the board. You'll find a lot of boards 5" or 6" thick. Understanding the board material, thickness, and optimal PSI is something to be sure you understand before making your purchase.
Board Width - depending on your experience and planned water types, board width will be a big factor. The wider the board, the more stable it will be. As they get narrow, they're less stable but better at touring and cutting through choppy water at speed.
Hull type - the two hull types are planing hull versus displacement hull. Depending on your water type and SUP style, you may want to favor one. In general, planing hull is good for flat water and displacement for touring and racing.
Read these inflatable paddle board reviews - especially with inflatables, you'll get a sense for the durability, ease of inflation/transport, and types of waters that each boat has been tested on.
Try it before you buy it. Research is key, but nothing beats getting on water with a boat. Talk to friends, borrow a boat, and contact your local retailer for a demo.
The best inflatable SUP for you is going to be different than the next paddler. And that's okay. You have to factor in everything from your experience, planned water types, durations, budget, and preferences. So use this list as a starting point. Get some ideas, read some reviews, look through the entire SUP Gear Guide, maybe browse the message boards, talk to your local paddlesports retailer or paddling groups, and get out and try it before you buy it! And, of course, when you're done, be sure to help the next paddler in their search by submitting a review!
Your Review Matters
This list was based primarily on reviews from paddlers just like you. If you have paddled an inflatable kayak, be sure to submit a review to inform others and have a voice in how this list is made.
11 Best Inflatable Paddle Boards of 2021