Best Electric Paddle Board Pumps of 2023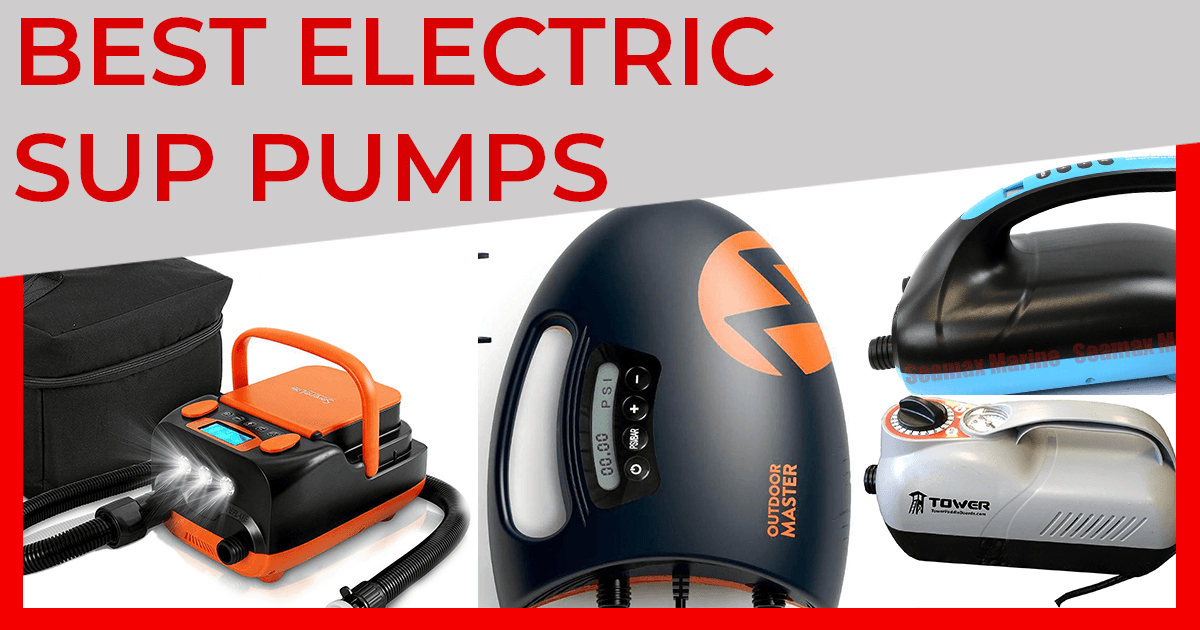 The Best Electric Paddle Board Pumps
Any experienced SUP paddler will tell you the same thing: once you've inflated it even a time or two with the manual pump, you're over it. It's the most exhausting part of the day! So unless you're really in it for the cardio and shoulder workout, it would be a big step up to consider an Electric Paddle Board Pump.
Think about it- if your board is already inflated but it's just been a while since you paddled, you only need to pump it up a touch. For that, a manual pump is fine and will suffice. But if you transport yours in your car or deflate it to pack it down for a season, then you need to go from 0 PSI up to 15 or even 20 PSI. That's a lot of force! Fortunately, there's a number of outstanding Electric SUP Pumps to choose from.
Before you decide, be sure to verify that the electric SUP pump you are considering is compatible with your inflatable paddle board. Fortunately, some are compatible with most brands, but you need to check first.
The best electric paddle board pumps:
Shark II SUP Air Pump by OutdoorMaster
Electric Paddle Board Pump by Tower Paddle Boards
Seamax SUP20D Double Stage Pump
iROCKER 12 V Electric Pump
Aquaglide Accelerator 12V High-Pressure Pump
SereneLife Rechargeable Pump
Shark II SUP Air Pump by OutdoorMaster
The Shark II is OutdoorMaster's upgraded version that is a 20 PSI High Pressure SUP Pump. It looks and works exactly as you'd expect an electric SUP pump to. All you need to do is plug your Shark II into your car's 12V DC connector (think cigarette lighter) and you're ready to go. They even provide a set of nozzles that'll work to inflate almost any high-pressure inflatable, including Advanced Elements, Atoll, Fanatic, Hero, iRocker, Nixy, Peak, Red Paddle, Thurso and other inflatable SUP brands. This compatibility is a big reason why it's one of the easiest SUP pumps to recommend!
Normally, the Shark II retails for 169.99 USD, but paddling.com users get 20% off by using the coupon code paddling20 at checkout. Grab yours today from OutdoorMaster!
Compatible with most high-pressure iSUPs
Car charger function that makes water sport travel easier
Full set of nozzles that fit all types of inflate like iSUP, kite-surf, wing-surf, kayak and etc.
Patented fast cooling feature keeps the pump from overheating during inflation.
Quality certificated by CA65, CE, RoHS. Made from environmentally-friendly materials.
Buy Direct
Electric Paddle Board Pump by Tower Paddle Boards
Tower Paddle Boards not only makes inflatable paddle boards, but they also make electric pumps to go with them. These have been tested and recommended by paddling.com members as a great choice for electric SUP pumps.
Compatible with all Tower Paddle Boards paddleboards and many other iSUPs on the market
Uses 12V cigarette lighter plug-in or optional 12V battery cables.
A "set it and forget it" PSI gauge - pump shuts off when it hits your target PSI
Inflate with engine running for shorter inflate time
A flexible, non-kinking hose with Halkey Roberts H3 nozzle.
Tower offers a 30 day return policy for SUP accessories.
Buy on Amazon
Seamax SUP20D Double Stage Pump
Seamax SUP20D PRO Signature Edition air pump is an upgraded version in the Seamax pumps family. Its claim to fame is the dual-stage motor, so when the pump starts to inflate, it monitors the real-time pressure in every second and can find the pump the best timing to switch to 2nd stage.
Programmed intelligent proactive digital controller, voltage sensor, temperature sensor, and overheat protection for managed dual-stage inflation.
Major parts made of marine grade engineered ABS and Nylon material for durability
Low power consumption range 60-120W (0-20PSI).
Super light weight at 4Lbs with easy carry handle
Buy on Amazon
iROCKER 12 V Electric Pump
The exclusive iROCKER 12v electric pump inflates iSUPs in 12 minutes or less and will also deflate as well. Complete with a convenient carry handle and cord storage compartment, it easily fits in the top pocket of our new 2020 Paddle Board bags. To use, just set the electronic pressure gauge to your desired PSI (15psi recommended) and press start; once that PSI is reached, it will automatically stop and you can enjoy the ride, hassle free!
Compatible with all NAUTICAL, iROCKER & BLACKFIN Inflatable Paddle Boards
Quickly inflates as well as deflates
Lightweight and Compact / High Pressure Piston Pump
Stops automatically when selected pressure setting is reached
Connects via cigarette lighter or alligator clips direct to a 12V battery
12 volt battery not included
1 Year Manufacturers Warranty
Buy Direct
Aquaglide Accelerator 12V High-Pressure Pump
The Aquaglide Accelerator 12V high-pressure pump is a compact electric pump that offers accurate hands-free inflation and deflation for your inflatable SUP.
Plug into a vehicle accessory jack, set desired PSI on the digital readout and inflate—the pump will auto shut off at the correct pressure
2-stage digital pump inflating up to 20 psi
Deflate setting let's you easily take the air out of your SUP or kayak
Includes 4 ft. high pressure hose with 3 fittings: Boston, Stem and Halkey Roberts
Buy on REI
SereneLife Rechargeable Pump
The beauty of this electric SUP pump is that it has a built-in rechargeable battery, so it can be powered via the battery or your car cigarette plug. You can truly use it anywhere and everywhere!
SUP Air Pump Inflator Deflator System
Smart Inflator Design with Air Pressure Preset
Ability to Set a Target PSI Pressure Level
Deflation Mode Quickly Removes Air
Simple Electric-Plug in Design
Buy on Amazon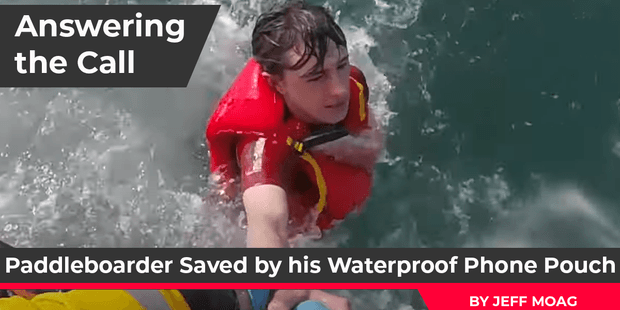 When a 17-year-old paddleboarder was swept out to sea, his survival depended on his cell phone and the voice on the other end of the line.
Tips for Inflating Your SUP Properly
The best piece of advice for how to inflate your SUP properly is to pay close attention to the manufacturer's instructions. Each board will have a recommended PSI and proper handling instructions. But a few generic tips for properly inflating your SUP:
Know your recommended PSI and don't over-inflate
Be sure the valves on your SUP are up/open and clean of sand/dirt
Do not inflate on rough surface like parking lot, driveway, or gravel
When not in use, store your electric pump in a clean, safe place