Be ready when the ice melts and make the most of this paddling season.
It was mid-April, circa 2002. There were still patches of snow in the forest. It was one of those days where the spring sun feels like a warm hug. My friends and I arrived at the put-in for one of my favourite spring creek runs. I dug my gear out, only to realize I was missing my neoprene booties. No biggie… I'm unlikely to swim and there is only one short portage. I'll just wear wool socks. As I slid my head through the latex neck-gasket on my drysuit, it ripped. No big deal… I had duct tape and would take dry lines. Finally, I put on my helmet, only to realize the buckle to fasten the chinstrap was missing. I decided it was a sign from the river gods…
Hopefully, at the end of last paddling season, you dried your gear, did any necessary repairs, made a list of what you needed for the next year and packed your stuff away in a dry, rodent-free spot. Or, you may have arrived home from your last paddle of the fall, packed everything into a bin, shoved it under the basement stairs without much thought and pulled out your skis.
Spring is the time to take inventory, check, repair, and replace your gear, and to check in on yourself, so you are ready to paddle when the ice melts.
8 Things to Check Before You Get on the Water This Spring
PFD
If your red PFD is now pink, it may be time to replace it. Check your PFD for general wear and UV damage. Inspect the material (especially the seams). Examine zippers and buckles to make sure they fasten firmly and are not cracked.
Since your PFD is your most important piece of safety equipment, home repairs are not recommended. Making alterations or repairs will likely void any warranty or certification and may be dangerous. If the PFD is deteriorating or breaking prematurely, send it back to the manufacturer for repairs. If your PFD is worn or damaged, replace it.
Paddle
If it didn't break last year, it is probably good to go. Check your paddle for extensive wear, cracks, slivers etc. Basic paddle repairs are pretty straightforward. Slivers and burrs can be sanded off. Small cracks can be fixed with epoxy (found at your local hardware store) and wooden paddles can be refinished with a variety of sealants.

Whether to replace your paddle or not depends on desired performance and reliability. Are you paddling in Class V waters, where a broken paddle may mean a nasty swim? If it breaks on your trip do you have a good back up? Can you repair or improvise? Whether you're paddling in the arctic with a family heirloom or in front of the cottage with a brand new carbon fibre blade, always carry an extra.
Boat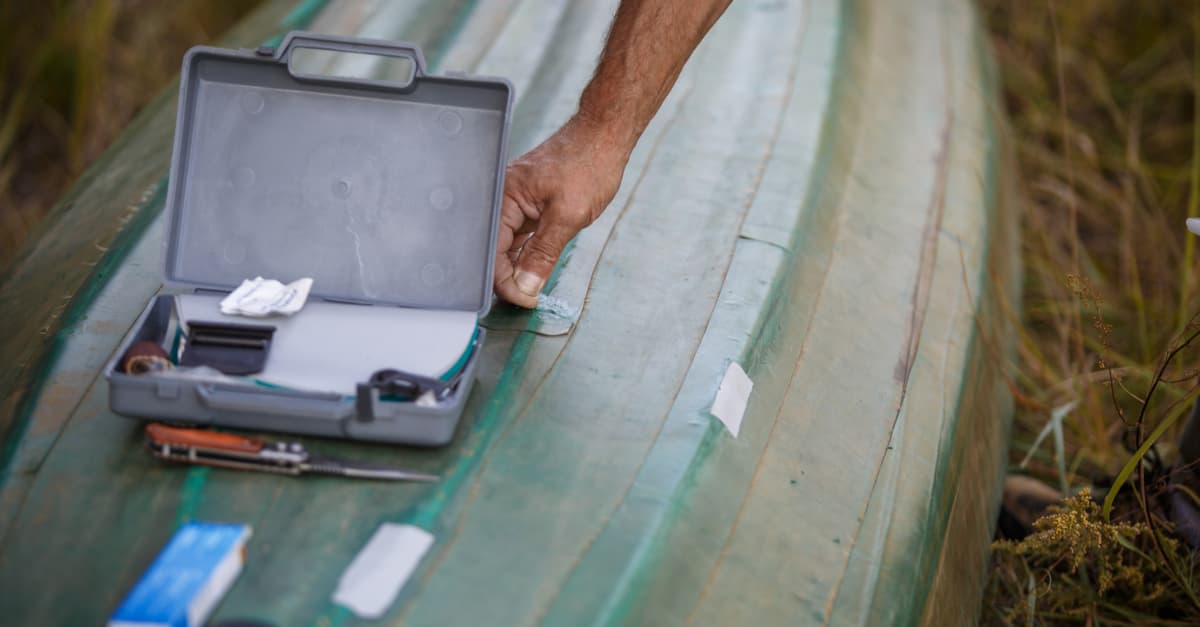 If your boat was leaking last year you probably know about it already. Depending on the type of boat you paddle, hull repairs can be made using Kevlar, fibreglass, plastic welding, or ABS putty. Don't forget to check your outfitting (seats, kneepads, thigh straps, hip blocks etc.). Quality, well-functioning outfitting, will ensure comfort and performance from your boat.

Replacing your boat with a new one will reduce maintenance and increase reliability. If you are exploring a new discipline (whitewater, tripping, etc.) or looking for better performance, it may be time for a new boat.
Find the right boat for every type of paddling.
Throw bag
Check the bag for rips, tears, and UV damage. Check the rope for fray, damage, or weak spots. You can fix minor issues with the bag, you can buy a new rope to put in the bag, but you can't fix the rope.

Whether replacing the rope, or the whole rig, make sure you get the right kind of rope for the intended use.
Accessories
The list of needed and desired accessories for paddlers is endless. Kayaks need skirts, inflatables need pumps, cold-water requires thermal gear and whitewater requires helmets. Decide on the kinds of adventures you are planning for the next paddling season. Lay out your gear, check what you have. Fix what you can and get what you need.
Ready to GO?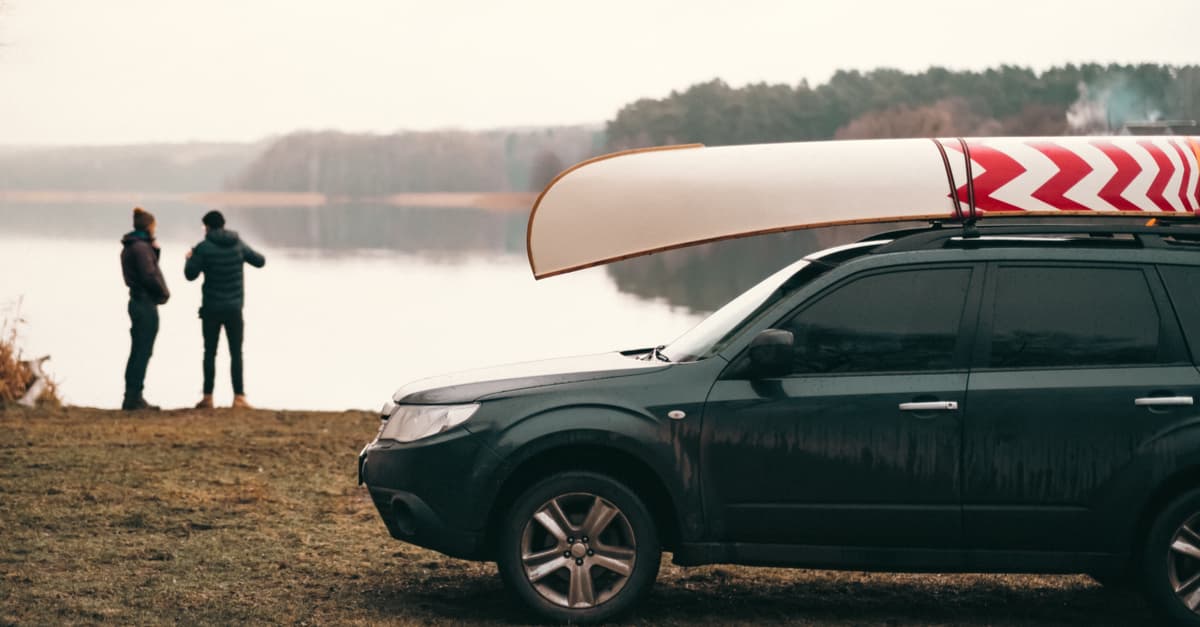 Getting you and your gear to where you want to paddle is key to making it happen. Waiting till the morning-of and rigging a roof rack with some pool noodles to attach your 17-foot boat to your Ford Fiesta is a recipe for disaster. The best-case scenario is being late at the put in. Other potential scenarios include: losing your boat on the road and destroying it or causing an accident and endangering others. You're not ready to paddle until you have a viable plan to get your boat to the water.
You
Depending on where you live, winter can be long, dark and cold. Sometimes we get too comfortable binge watching Netflix and eating potato chips. While you're checking your gear, check yourself. Get in shape for your adventures. 5-10 minutes per day focusing on strengthening your core and key paddling muscles will drastically increase your stamina and comfort (and avoid a sore back) when the paddling season arrives.
Make a Plan
For many of us paddling is not all about what lake or river we paddle. It is about the people we connect with, the camaraderie we feel being out there together, looking out for and learning from one another. The final, most fun and arguably most important item on your spring prep list is to get together with your paddling buddies – ideally in person. Reflect on last year's season, get out the maps or your Paddling.com app and plan this year's adventures!
Getting back to my story... The river gods were sending me a message; I was ill prepared for the new season. I ran the shuttle and did not paddle. I enjoyed the spring sun on my face as I sat on the tailgate reading Victor E Frankl's "Man's Search For Meaning". I was honoured to greet my pals with hot coffee at the take out. But I wish I had been better prepared. I would have preferred to be paddling.
Inspired by wanderlust and a passion for rivers, Adrian's paddling addiction has taken him across the globe. After pursuing his degree in Outdoor Recreation and Tourism Management, Adrian eventually settled in Palmer Rapids, Ontario. Here, he has worked for over a decade as the Director Of Operations at The Boundless School.