How to Rooftop Load Your Kayak
Need help loading your kayak onto the roof of your vehicle? Austin Kayak and ThatBassFishingDude demonstrate an easy way to get big kayaks onto any roof rack.
Loading Your Kayak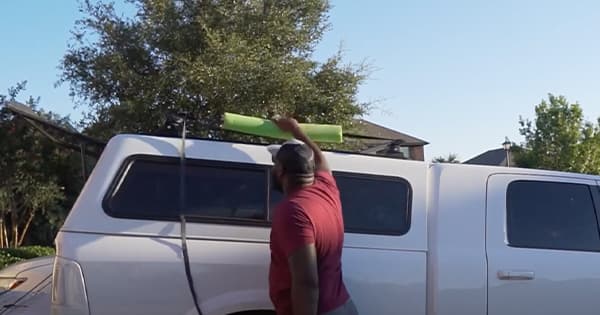 All you need are a rooftop rack, pool noodle, and ratchet strap. Start by putting your pool noodle through the ratchet strap. Attach that to your roof rack, and tighten it to create a saddle. This will allow you to lean your kayak on your vehicle without scratching it.
Next, line up your boat to the middle of the rack, and lean your boat against the vehicle. The front of the boat should be on the ground. Once you have it lined up properly, grab the front of your boat, push up, and rotate it onto the correct spot. Voila, you've successfully loaded your kayak onto the roof of your car!
Check out the best Car Rack Systems at Austin Kayak
Shop Now