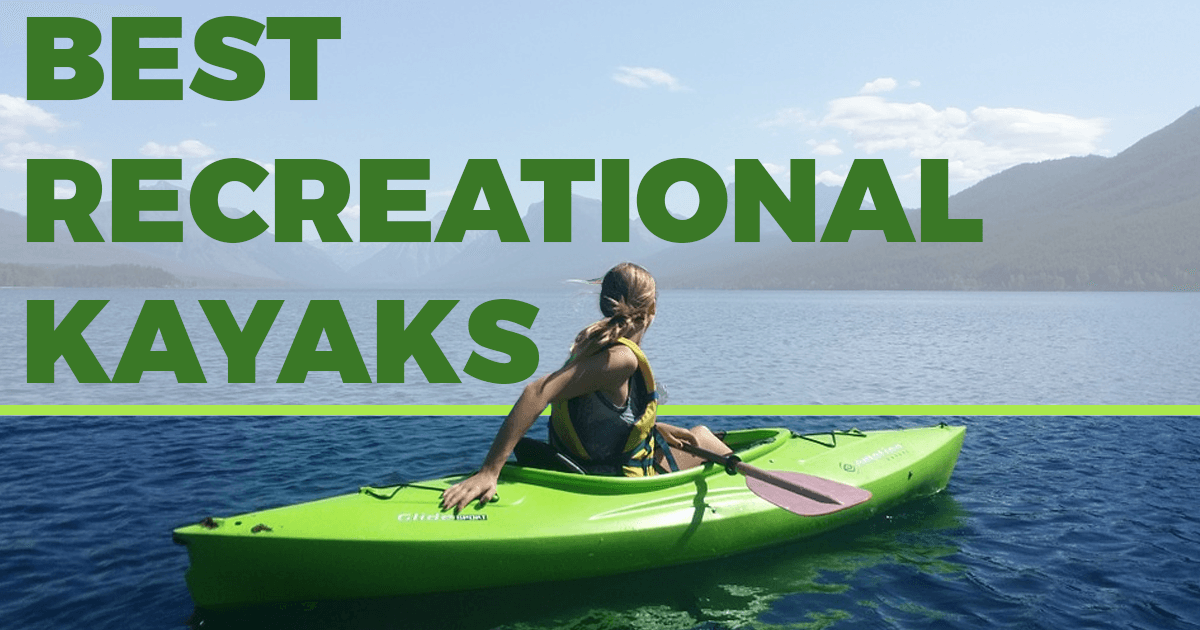 Best Recreational Kayaks by Review Score
The quest to find the best recreational kayak can be a lengthy one, but fortunately, you've got the entire paddling community at your side. And with hundreds of recreational kayaks to research and choose from, you've got to narrow your search right away. This guide will help you make those high-level decisions to find the best recreational kayak for you.
You need to think about what type(s) of water you'll potentially take this rec boat on, what your experience level is, performance preferences, and budget. A few starting points for your search are below, otherwise check the full recreational kayaks gear guide where you'll be able to refine your search even further.
Below are the best recreational kayaks as voted by the largest and greatest paddlesports community. Each of these recreational kayaks has an average review score of 4 out of 5 stars or higher.
Best Sit On Top Recreational Kayaks
Below are some of the best sit on top recreational kayaks to choose from. A sit on top is going to be the most stable rec boat you can choose from, great for beginners or if you plan to do some occasional fishing. Each of these sit on tops have an average review score of 4 out of 5 stars or higher.
Best Sit In Recreational Kayaks
These are the best sit in recreational kayaks to pick from. Compared to a sit on top, a sit in kayak should track straighter and be faster, though be less stable. Each of these sit inside kayaks have an average review score of 4 out of 5 stars or higher.
Best Plastic Recreational Kayaks
For those unfamiliar, there are several different kayak materials, each offering different benefits and price points. The rotomolded plastic kayaks are what most of the beginner kayaks are made from and offer phenomenal durability. All of these plastic rec kayaks are 4 out of 5 stars or higher.
Best Cheap Recreational Kayaks
While price point should not be your only criteria, it is certainly a factor when shopping for a kayak. Check the complete guide to cheap kayaks for a full overview, but below are some cheap recreational kayaks that also have overwhelmingly positive reviews. All of these cheap kayaks are priced under $600 and have review scores of 4 or higher.
More Recreational Kayak Reviews
The recreational kayak category has become somewhat of a catch-all. Prices range from $400-$4000+ and you'll find anything from a beginner, rotomolded rec boat all the way up to a 14' rec/touring boat all underneath the "recreational" umbrella. Where you fall within the recreational kayak spectrum depends largely on what type of water you'll be paddling, what your experience level is, and preferences on stability vs. performance. Find some of those starting points in the full recreational kayak gear guide:
Filter your results down by anything from review score, to length, weight, manufacturer, and so much more. And when you're done, please show your appreciation by submitting a review for your new rec kayak!