Best Sit On Top Fishing Kayaks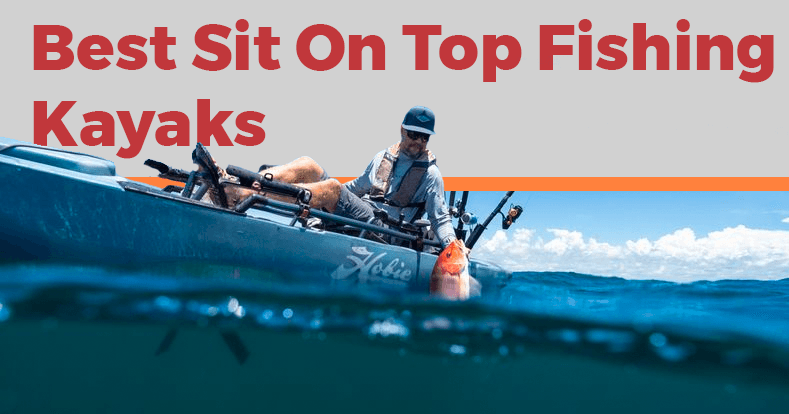 The Best Sit On Top Fishing Kayaks
With thousands of fishing kayak reviews and hundreds of models available now, we wanted to aggregate it in one place to help you narrow down your quest to find the best sit on top fishing kayak. We've already outlined the best fishing kayaks, but here we will focus just on SOTs and help you break those down. Here are the subcategories of sit on top fishing kayaks that we will lay out for you:
Best Traditional Sit On Top Fishing Kayaks
A traditional SOT fishing kayak is your classic. These are your plastic hardshell SOTs that give you the wide, stable platform to fish from. You can see pedal-drive and inflatables further below, but we'll look at those as separate genres altogether. Each of these boats has received overwhelmingly positive review scores from the paddling community, so be sure to read through their experiences.
Best Sit On Top Pedal-Drive Fishing Kayaks
SOT Pedal-Drive fishing kayaks are a dream-come-true. These things are fully rigged for the kayak fishing experience of a lifetime. Many with forward and reverse drive capabilities, there's no doubt you'll quietly approach through those shallow, hard to reach fishing spots.
Best Sit On Top Inflatable Fishing Kayaks
The versatility of inflatable SOT fishing kayaks is unmatched. With different hull shapes, seating configurations, and rod holder placements, you get tons of versatility while not compromising the stiffness needed to handle casting from tougher waters. And not to mention, these things pack down for ultimate portability and transport.
Best 10ft SOT Fishing Kayak
The 10 foot fishing kayak is a fan favorite length. The short, wide boats are supremely stable and yet easy to lug around. The demand for 10 footers has been matched with plenty of options, so here's the best of the best.