Canoeing Trips in Wisconsin
From multi-day river trips to beautiful inland lakes, Wisconsin has a little bit of everything! Whether you're looking for a guided trip, canoe rentals, self-guided, day trip, multi-day trip, or anything in between, there's a canoe trip in Wisconsin for you! If you've paddled Wisconsin before, be sure to share your trip with the rest of us!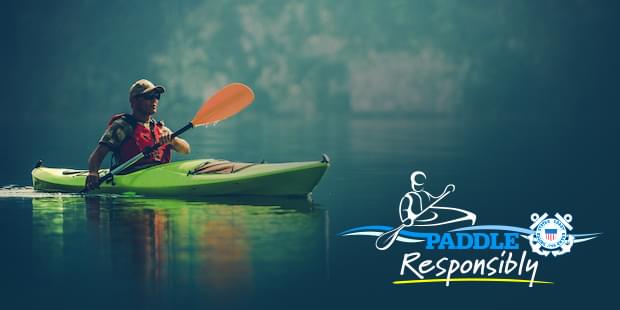 Planning the trip of a lifetime? Check out these safe paddling tips and always wear your life jacket
- Brought to you by the Water Sports Foundation and the SFRBTF administered by the U.S. Coast Guard -
Guide to Canoeing in Wisconsin
An absolute must-paddle destination for canoeists! Beautiful Wisconsin is blessed with many water types and over 84,000 miles of rivers! A few highlights of places to paddle include:
Lake Michigan and Lake Superior
Over 15,000 lakes
Lake Winnebago
The Apostle Islands
84,000+ miles of rivers
River trails
Canoeing Locations in Wisconsin
If you want to plot your own route, check out all paddling locations in Wisconsin! Search thousands of put-in and take-out locations on our Paddling Locations Map and be sure to download the Go Paddling app where you can save favorites or create and share a float plan!
Plan a Canoeing Trip in Wisconsin
Throughout the decades, many of our community members have paddled throughout Wisconsin and were so generous to share their paddling experiences with us in a trip report. Read a few examples of Wisconsin community trip reports below:
Have you paddled in Wisconsin? Post Your Trip and share with the community!
Canoe Outfitters in Wisconsin
Looking to rent a canoe or go on a guided trip? Check out these outfitters in Wisconsin:
Articles about Wisconsin Paddling
The Great Lakes: A Little Slice of the Sea
Deep in the heart of North America, surrounded by forest and field, there is an ocean. A vast inland sea containing nearly a quarter of the world's fresh water — enough to flood the lower 48 states to a depth of almost ten feet — the Great Lakes contain upwards of 35,000 islands, and their 10,000 miles of shore rival that of the US ocean coastlines.
Canoecopia had its humble beginning back in 1976, when the present day organizer, Darren Bush, had hippie hair and a Grumman canoe. It started off as a sidewalk sale for the Madison, Wisconsin outdoor store, Rutabaga. Now it's rated as the largest outdoor show in North America, bringing in over 20,000 visitors who shop for gear and become educated.