The Beauty of the Northern Forest Canoe Trail
What is the NFCT?
The Northern Forest Canoe Trail is an historic waterway spanning 740 miles from Old Forge, NY to Fort Kent, ME. The NFCT includes 23 rivers and streams, 59 lakes and ponds, 65 portages, and 150 miles upstream all while passing through four US states and one Canadian province.

Simply put, it's a long trip. It's enduring. There's a lot of portaging. Anybody could do it, but takes some stamina and some determination that not everybody has.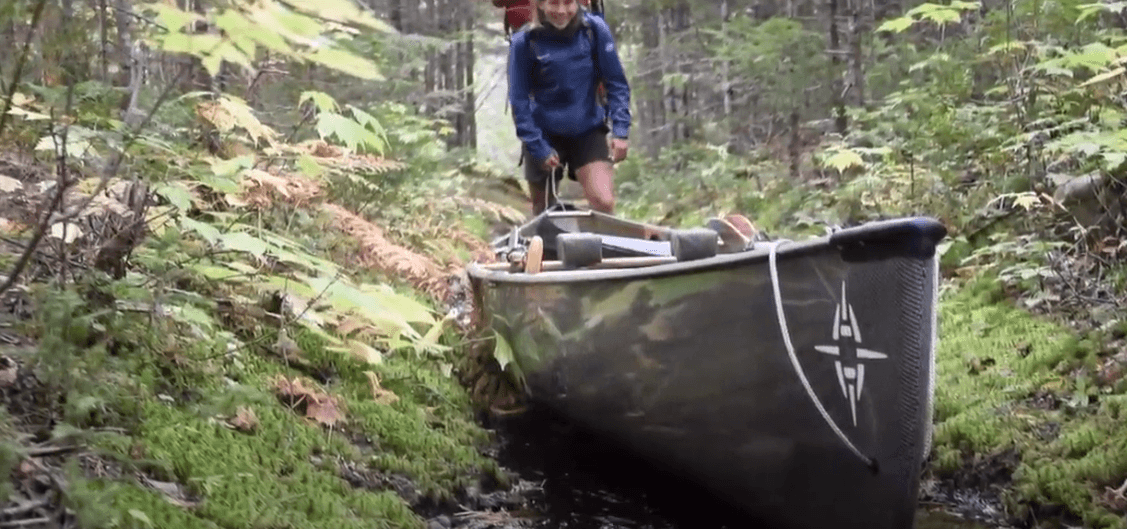 "We had the idea of canoeing already since a long time", says Zoë Agasi, who has been travelling the world "on human power" along with Olivier Van Herck since 2016. "We want to travel on human power, travel slow, and we look for different ways how we can do that. So we started looking for a canoe trail, and that became the Northern Forest Canoe Trail."
So Zoë and Olivier decided to paddle the NFCT in 2019 and, through documenting their own adventure as well as conversing with other NFCT paddlers, were able to capture the beauty, challenge, and essence of the great Northern Forest Canoe Trail. Below is their film.
What Other NFCT Paddlers Will Tell You
The Northern Forest Canoe Trail is one of the toughest canoe trails in the world. And that's not just because of the length of the effort, but because there are so many challenges on the trail:
There are a lot of portages, and on many of them you have to carry the canoe on your shoulders

Upstream tracking your canoe over rapids

You have to challenge low water levels and cross many beaver dams
Take it from Mike Lynch, NFCT thru-paddler in 2011: "The NFC T provides a great opportunity to do a long distance trip because you can do it in five to eight weeks and then come back to your normal life."

John Nemjo, owner of Mountainman Outdoor Supply Company, says "I think it's a challenge- it's a challenge of being out in the wilderness. It's a challenge because you're gonna be seeing all types of water."

Jay Gustafson from Northstar Canoes on the challenges involved: "I think your biggest challenge will be adapting to the wide variety of conditions that the Northern Forest Canoe Trail has on it."
A Mix of Canoeing & Portaging
As Zoë and Olivier learned, portages are part of the Northern Forest Canoe Trail, so from the first day on you start with a mix of canoeing and portaging. Olivier shares that carrying the canoe on your shoulders this much is just very tough. "You don't get used to it", says Olivier. "You become stronger and can lift the canoe on your own shoulders, and you can walk a hundred meters further than last time, but it is so heavy every time."

While it is tough, challenging, and demanding, the NFCT is a canoeing trip of a lifetime. For more information on the NFCT, visit the Northern Forest Canoe Trail organization.