Seal Slaps Kayaker With Octopus
---
Definitely a one-in-a-billion moment! Watch as a kayaker gets slapped in the face with a octopus by a seal off the coast of New Zealand!
-
"-behind the scene-
We we're kayaking in the winter NZ Kaikoura, beautiful day, seals were swimming and enjoying sun on the rocks.
Right around lunchtime, several seals started to swim around, we just thought they were refreshing their body, yet apparently they were seeking more of food.
One seal swims right next to us, having an octopus in his mouth, pops right up of the surface next to us, then tries to chew up the leg but ended up slapping our face!!
Such a raw moment, brought us so much laugh to all of us all day long... What a day to remember!!"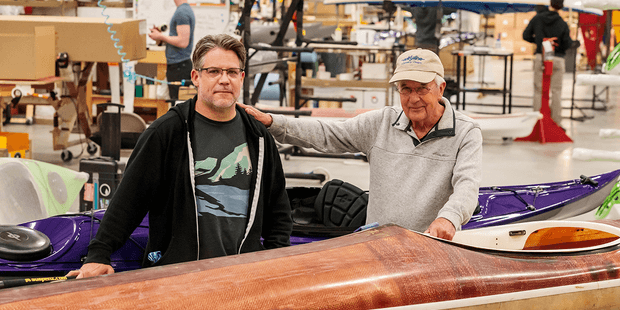 50 years of lightweight, maneuverable, high-performing kayaks.
Check out this interview with Tom Keane, Eddyline Kayaks Co-Owner, on their journey!