Morning Paddle with Pods of Dolphin
---
There is no better way to start the day than doing so on your paddleboard. Except, of course, if you start the day on your SUP and end up paddling with pods of dolphin. This is something Nikolas Pattantyus does more than anyone else and it is the reason he has been nicknamed the "Dolphin Whisperer." Although he says he's more of a dolphin whistler, as he whistles at them, which he claims helps him communicate with them. Watch Nik paddle with them and watch them jump in this great video!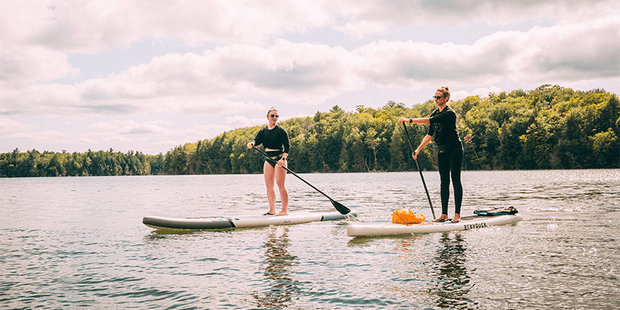 ~Shop Grey Duck SUP~
We make being on the water more fun, accessible, and enjoyable. Come with us on this journey, you won't be disappointed.