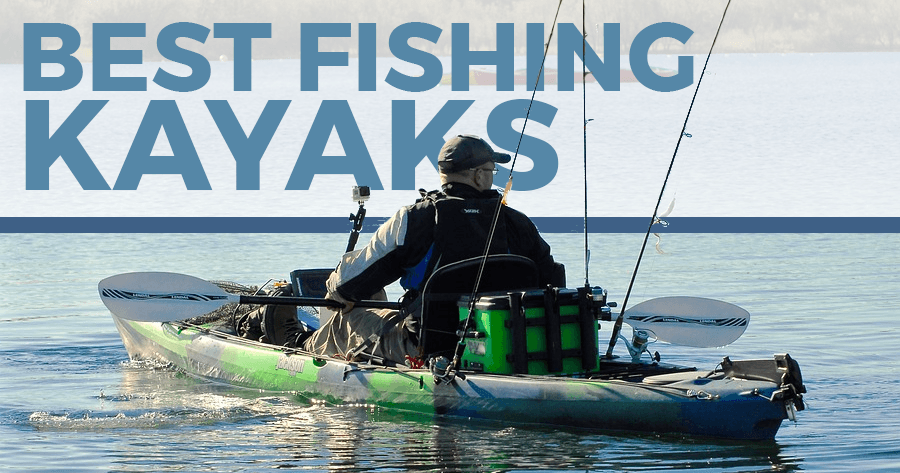 The Best Fishing Kayaks
We rated the Best Overall Fishing Kayaks, Best SOT Fishing Kayaks, Best Pedal Kayaks, Best Fishing Kayaks Under $1000 and Under $500. Hopefully this takes some of the hard work out of narrowing it down, but please read reviews, talk to your fellow kayak anglers, and go demo a boat or three before you commit. Most of us spend full days (or longer) sitting on these, so make an informed decision that you know you'll be happy with.
Best Overall Fishing Kayaks
Don't be surprised or dismayed, there are a ton of outstanding options for fishing kayaks. These include everything- pedal-drive, inflatable, solo/tandem, etc. If you want to really refine your criteria, head over to the fishing kayaks gear guide.
Best Sit On Top Fishing Kayaks
SOTs are a no-brainer for kayak fishing. The stable platform keeps you and your tackle steady and comfortable for a long day of casting. For more of an apples-to-apples comparison, we're not going to include pedal-drives here, but check those out below.
Best Pedal Fishing Kayaks
Some may argue that the best pedal fishing kayaks are also the best overall fishing kayaks. In terms of getting the maximum fishing experience from your kayak, they may be right. Here are the highest rated pedal drive fishing kayaks as reviewed by your fellow anglers.
Best Fishing Kayaks Under $1000
Finding a fishing kayak under $1000 is a bit of a sweet spot. You get many of the premier features of a fishing kayak without spending a fortune. Mostly comprised of SOTs, all of these are priced between $500-$1000.
Best Fishing Kayaks Under $500
The list is few, but there are a handful of strong fishing kayaks under the $500 price point. All of these have been strongly reviewed by your peers and still meet the mark for a fine fishing kayak.