Florida has a lot more to offer families than orange juice and amusement parks. It has some of the most varied and fascinating geology, flora, and fauna on the planet - but you need to look for it. Perhaps the best way to see all the natural beauty in the sunshine state is by paddling through its vast and varied bodies of water.
Not only are there hundreds of amazing places to paddle throughout the state of Florida, but the majority of them are fantastic for families and paddlers of all skill levels. Thanks to stretches of protected waters, and the ease of renting paddling and safety equipment, Florida is one of the most family-friendly paddling destinations in the United States.
From the sugary white sand beaches sprinkled along the Gulf of Mexico to crystal clear freshwater springs hidden in the peninsula's interior and all the way down to the Florida Keys, which look more like the Bahamas than the United States, the paddling options here are varied and endless. But there are some places that rise to the top and should be added to any Florida vacation opportunity. Below are the top 10 best family-friendly paddling destinations in Florida.
10. Destin, and the Florida Panhandle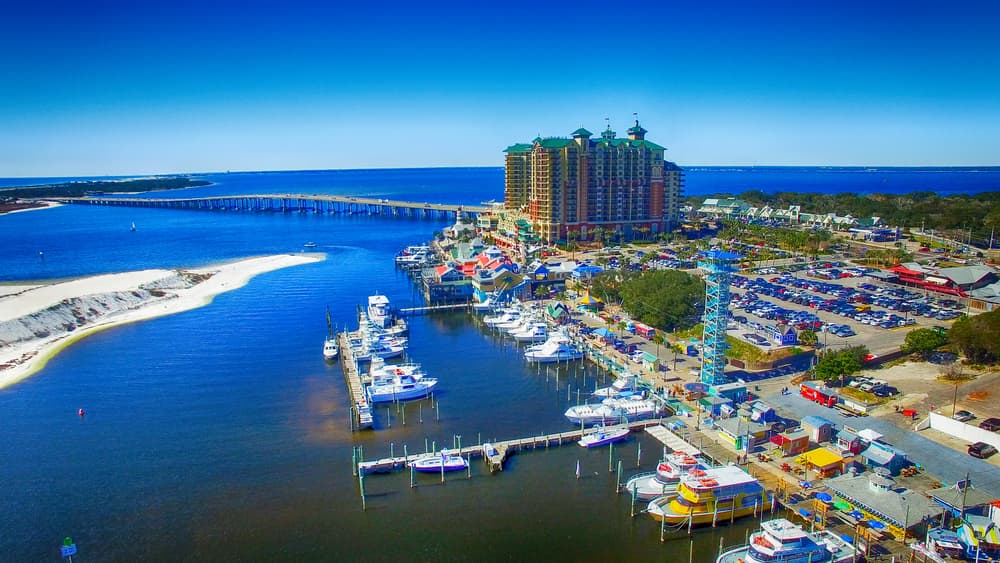 The portion of Florida Panhandle that stretches from Pensacola to Destin has some of the best beaches in Florida. Combine this with several areas with calm waters and you have a SUP and kayaking paradise fit for the whole family.
Destin in particular is great for families looking to paddle because it has waters that are well protected, providing famously flat and tranquil waters on a regular basis. This is perfect for beginner kayakers as well as SUP enthusiasts. Best of all, there are many beachfront hotels, restaurants, and fun family-friendly activities on shore, making this an ideal destination for families who like paddling and having everything else a stone's throw away.
9. Anastasia Island and St. Augustine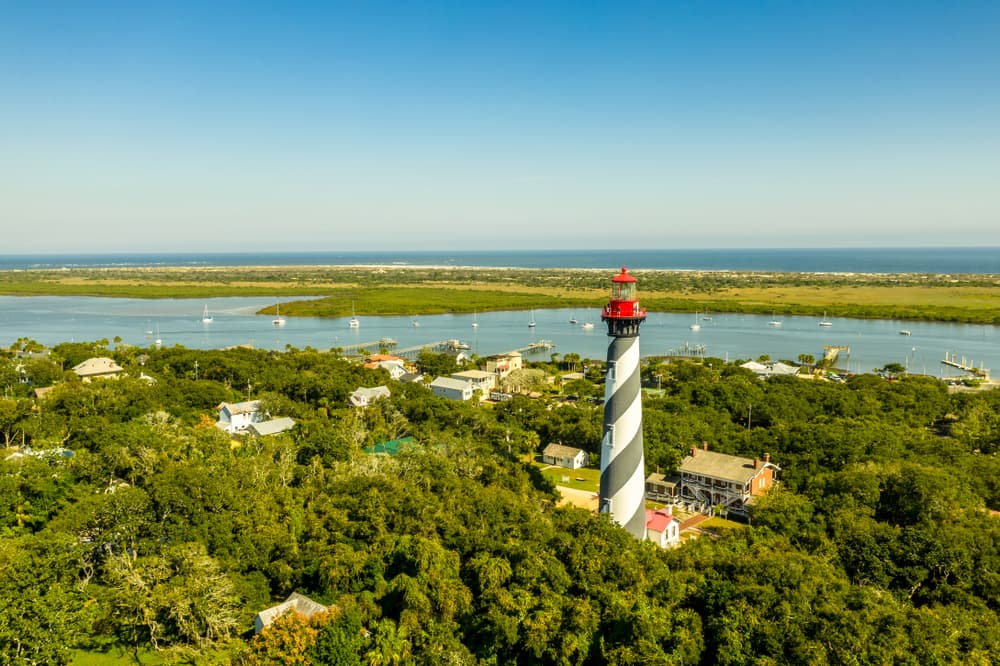 On the other side of Northern Florida sits St. Augustine, America's oldest settlement. St. Augustine is home to a rich history and great folklore. After all, it is here that Ponce De León discovered what he believed to be the fountain of youth. But the fountain of youth is not the only water worth traveling to St. Augustine for.
Just a short ride from historic downtown St. Augustine is Anastasia Island, which has great beaches for surfing along the Atlantic coast, and fantastic paddling on the Intercostal Waterway on its Western shores.
Visitors can rent kayaks and paddle around the plentiful ecosystem within the safe and family-friendly waters of Anastasia State Park. There are amazing birds, fish, and other wildlife to enjoy while paddling through this sheltered area, as well as landmarks like the iconic St. Augustine Lighthouse you can view on the journey.
8. Cocoa Beach and its Bioluminescence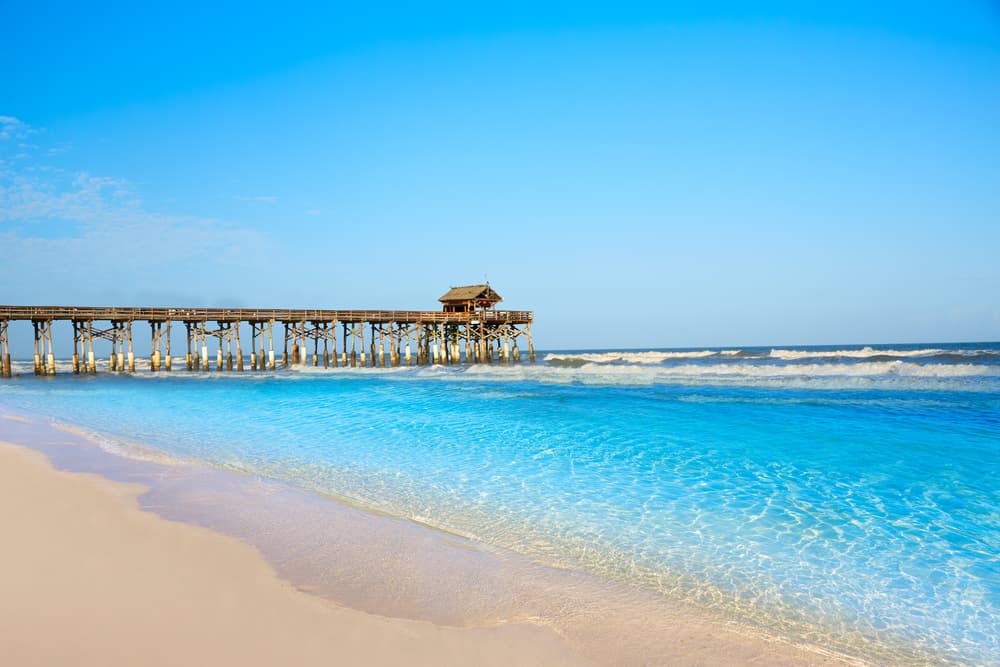 For a unique and magical paddling experience the family is sure to remember forever, head to Cocoa Beach to see its glow-in-the-dark water at night time. Bioluminescence, the natural phenomenon of organisms that light up at night is plentiful in this area, and it is possible to enjoy this magical experience while paddling at nighttime.
Cocoa Beach has several guided kayaking tours that help visitors experience this phenomenon. The area itself is about an hour away from Orlando and its many theme parks, as well as the nearby NASA space center at Cape Canaveral. This makes Cocoa Beach night paddling a perfect activity to add to a Florida family adventure vacation.
7. Coastal Dunes Lakes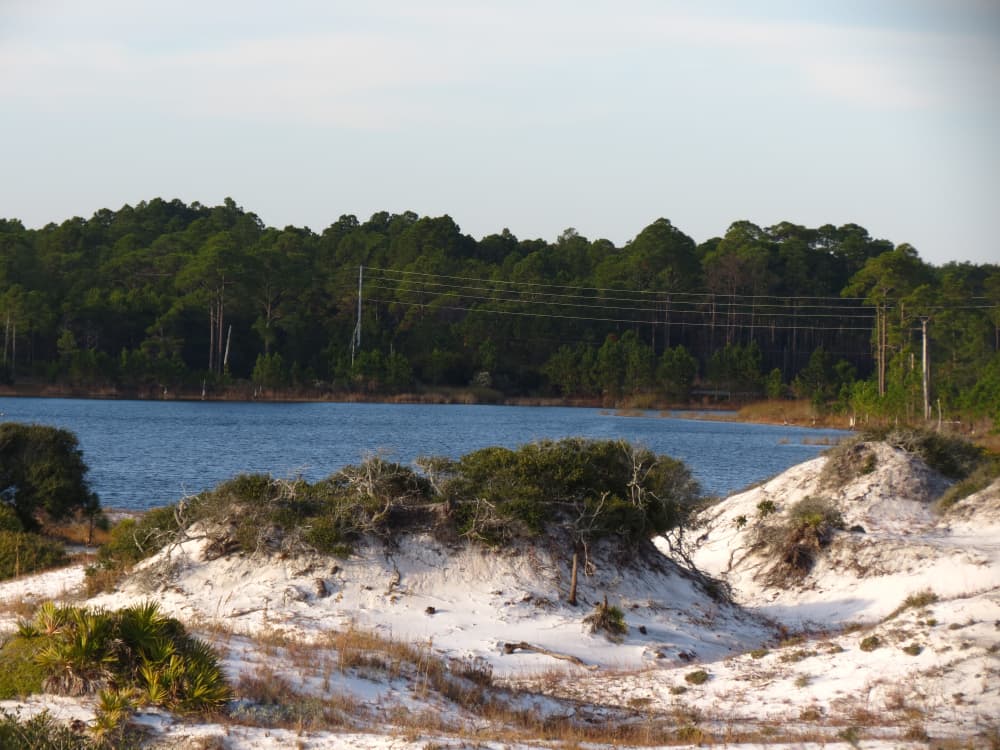 The Coastal Dunes Lakes are a perfect representation of Florida's amazing geological diversity and wonder. The Coastal Dunes Lakes is comprised of 15 spring-fed lakes along 26 miles of coastline in Walton County.
What makes these lakes so fascinating is the diversity they inspire, and their extreme rarity (lakes like this only exist in a handful of places on the planet). The lakes themselves are spring-fed, while just over the dunes sits the gulf of Mexico.
These lakes are perfectly tranquil, making for easy paddling for everyone. Further, they allow visitors to have the best of both worlds - the tranquility of freshwater spring lakes and the beauty of Florida's white sand ocean beaches. This makes for a perfect water-filled family day.
6. Indian Key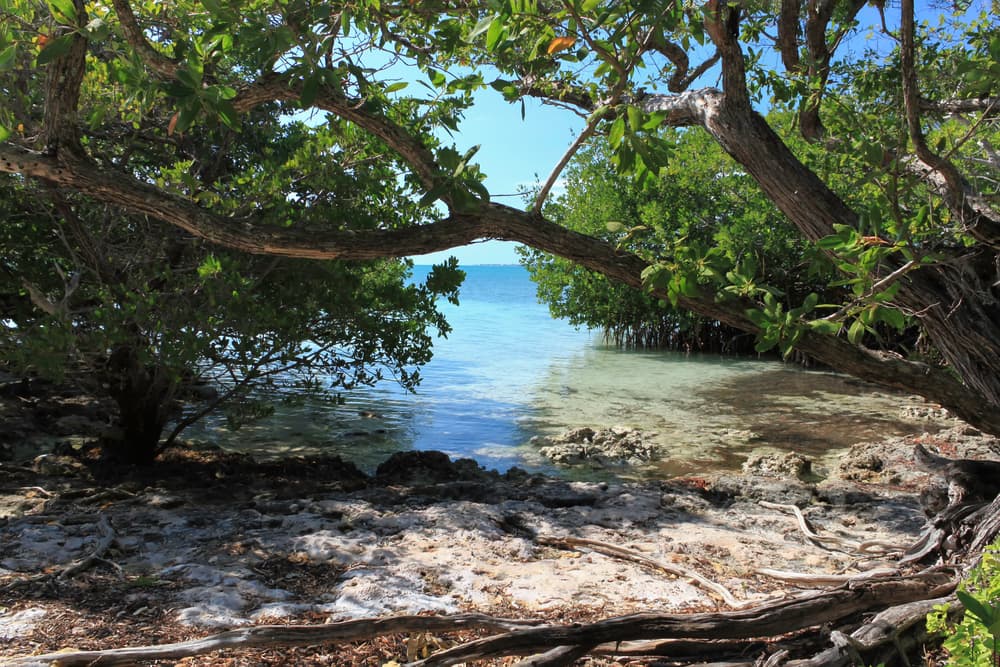 One of the most fun activities to enjoy in the fabled Florida Keys is a day paddle out to Indian Key State Park. Located just off the coast of Islamorada Key, Indian Key is a tiny island that can only be reached by boat.
But this journey is safe (weather permitting) for the entire family. On average it only takes between 30 and 45 minutes to paddle out to this island, which is also a protected state park. Since it is only accessible by boat, there is much more tranquility and tropical ambiance at Indian Key.
Pack a dry bag complete with a picnic lunch and all the paddling safety essentials, and enjoy an amazing day of hiking, swimming, and sunbathing at this Florida Island gem.
5. Rainbow Springs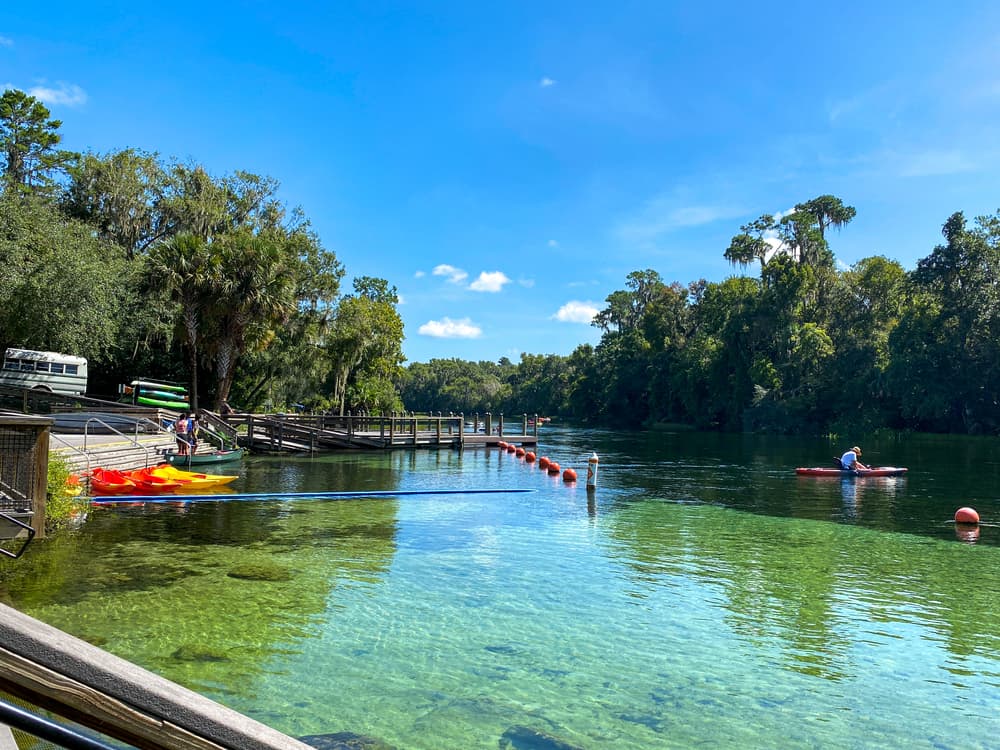 While the Atlantic Ocean and the Gulf of Mexico provide endless family-friendly paddling opportunities in Florida, there are also some gems located inland. Rainbow Springs is a perfect example of an inland paddling paradise. This stunning spring-fed river system has some of the most beautiful blue water you could ever imagine.
Many believe this river's waters have healing properties, and it is one of the most fantastic places to come to when visiting Florida in the summer. Florida can be quite hot in the summer months, and both the Atlantic and Gulf waters are so warm that they tend to provide very little relief from this heat. The crystal clear fresh water at Rainbow Springs, however, is a steady 72 degrees year-round, thanks to the deep spring-fed water that it relies on.
This makes lazy paddling, or even floating on an inflatable tube the perfect outdoor family activity in the summer. This also makes it the ideal place to help get your kids interested in paddling.
4. John Pennekamp Coral Reef State Park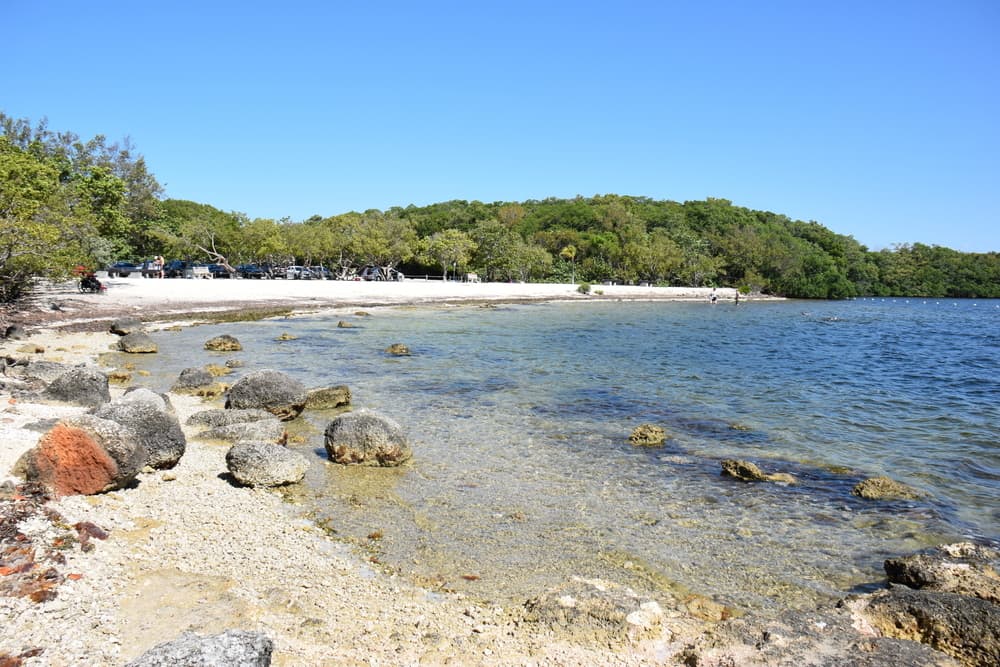 Often referred to as the ultimate "Underwater Playground" in Florida, John Pennekamp Coral Reef State Park is an ideal destination for families who enjoy savoring paddling as well as underwater activities. There is endless opportunity to have fun in this vast underwater state park off the coast of Key Largo, in the Florida Keys.
There are guided paddling expeditions, as well as kayak, SUP board, and other equipment rentals throughout the area, making it easy for a family to affordably and easily get out on the water. The snorkeling and diving is fantastic here. Best of all, this tropical paradise is less than two hours from downtown Miami, making it easy to reach or combine on any South Florida itinerary.
3. The Florida Everglades National Park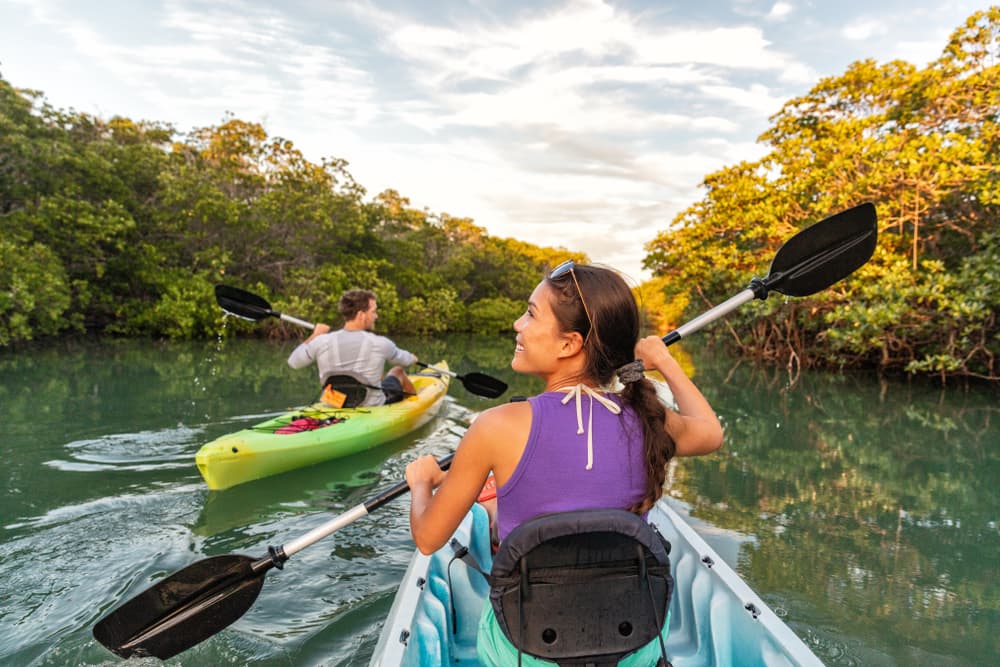 No Florida paddling list can possibly be complete without including its world-famous and truly unique national park. The Florida Everglades National Park is reason enough to take a trip to southern Florida. Beyond the swamp and bayou feeling of this wilderness, there is endless wonder and some truly remarkable paddling opportunities for adventurous families.
In The Florida Everglades National Park, there are ample boating opportunities. There are airboats, kayak tours and even guided paddling expeditions with biologists. A trip here is both adventurous and educational for the entire family.
It should be noted that the Florida Everglades is not only home to a national park, but also a few dangerous wildlife species, including alligators, snakes, and more. For this reason, it is important to book a paddling guide, to ensure safety and also to make sure you and your family don't get lost in these thousands of acres of still-unknown water-filled wilderness.
2. Crystal River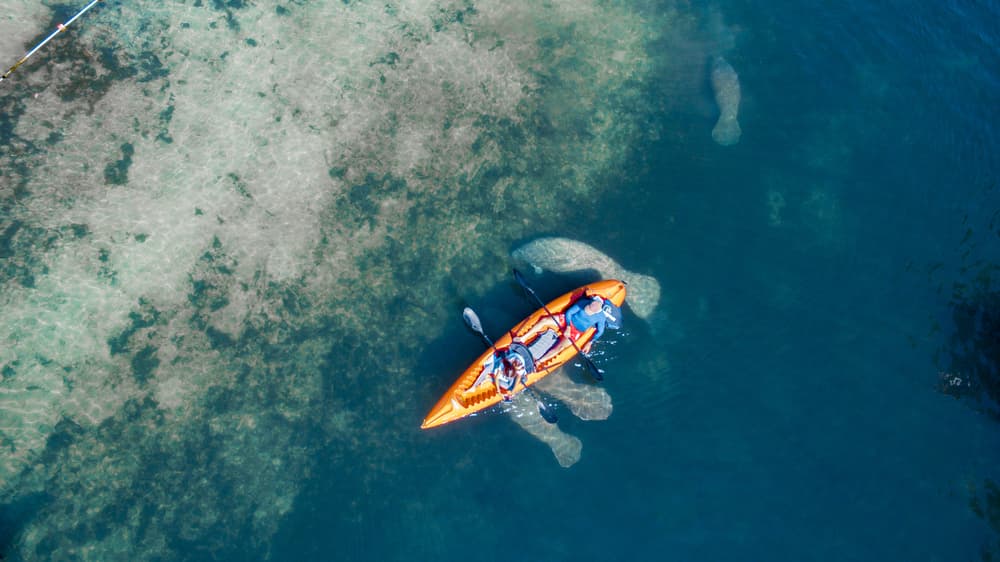 Arguably the most popular paddling activity for families in all of Florida is only at its incredible peak in the late winter and early spring. This is when hundreds of Florida Manatees, the tranquil and fascinating endangered species, leave the cold waters of the Gulf of Mexico and come in masses to the Crystal River area of Florida.
Paddling in the crystal river allows families the chance to get up close and personal with dozens of these truly fascinating creatures in their natural wild habitat. There are also gorgeous springs, like The Three Sisters, where families can ditch their kayaks and swim in the waters, possibly right by a manatee or two.
This activity is great all year round, as the area has many coves and hidden nooks to explore, but it is truly a bucket list paddling destination when the manatees come to take shelter.
1. Ten Thousand Islands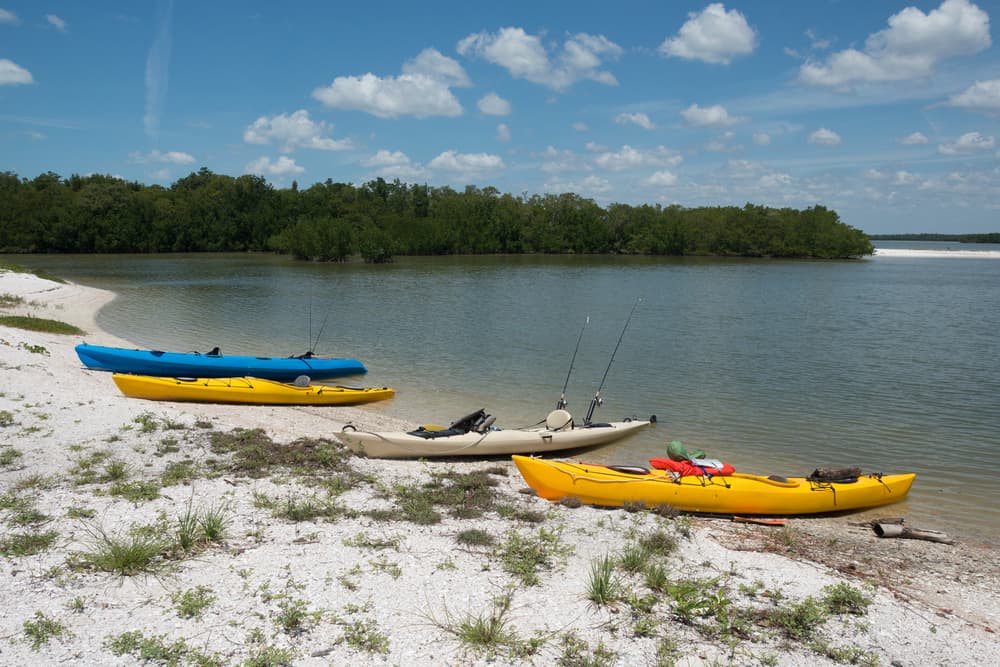 If you ask a Floridian what the most unique and worthwhile paddling trip is in the entire state, many will say the Ten Thousand Islands. There are few paddling experiences more engrossing and fascinating than paddling through the vast and seemingly-endless Forests of mangroves in this Florida wildlife sanctuary.
Located just 20 miles south of Naples, the Ten Thousand Islands is home to several endangered species, including manatees, sea turtles, and even the elusive Florida panther. This area is famous for its fishing, and also for its endless paddling and exploring opportunities.
It is possible to take a full day or even multi-day trip through the stunning mangrove forests, and it is best explored with the help of a guide since this area is vast and easy to get lost in. Still, it is one of the best places to feel connected with the water, wilderness, and all of nature, and still be able to shower and have a nice dinner at a local beachfront eatery.