Once you develop a thirst and passion for paddling it can become an all-consuming desire. Even when the weather where you live is not conducive for paddling adventures, you are probably still researching amazing places with better weather that you want to travel to for the paddle of a lifetime.
There are some incredibly breathtaking bodies of water on this planet. Some of them are tucked away at the far corners of the Earth, difficult to reach but worth the expensive plane ticket. But believe it or not, the United States and its varied landscapes is host to some of the best paddling in the world. Many of these spots are instantly recognizable to anyone with social media. Others are a bit under the radar, but no less breathtaking and rewarding. We have found 13 of our favorite spots in the USA that you should make a point of visiting with your paddle in hand.
13 Bucket List Paddling Destinations In America
Kauai, HI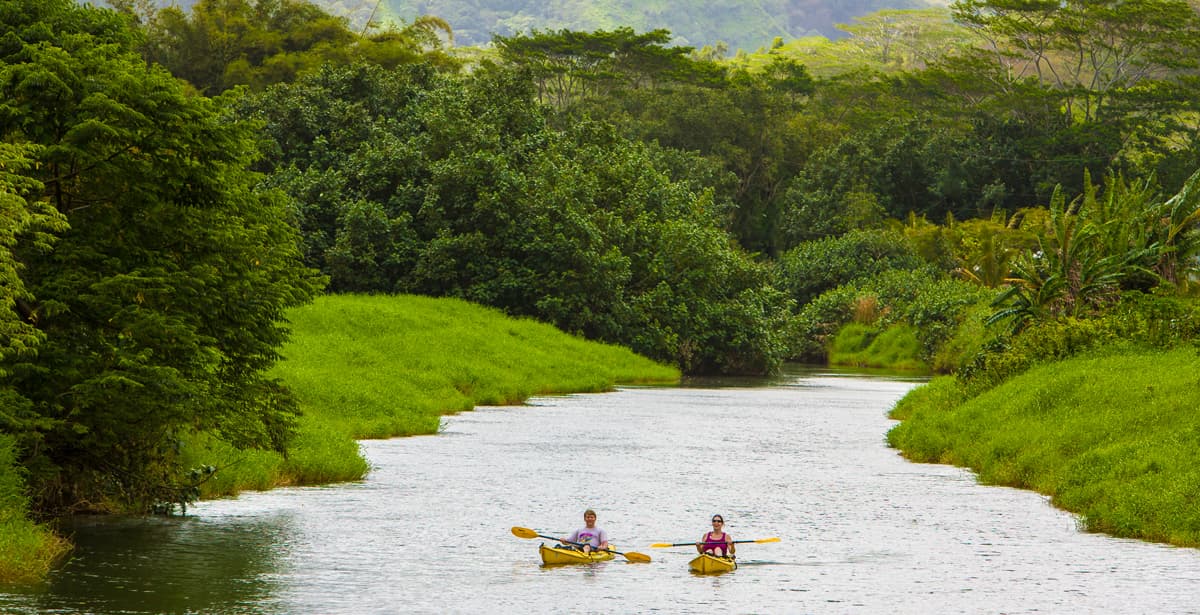 Kauai is truly a natural playground and paradise. This Hawaiian island is known as the garden isle, and for good reason. It is lush with rainforest and bountiful vegetation ripe for exploring. Not only is there great hiking and surfing on this lush oasis, but it is also an idle spot for paddling. For the truly adventurous, there is the multi-day kayak along the Napali Coast. This is a once in a lifetime adventure that also made its way on our 13 bucket list destinations around the world. Keep in mind this is an adventure for the summer, as waves are far too dangerous in the winter months.
But there are so many other areas to paddle in Kauai, from SUP boarding in Poipu to kayaking the sacred and gorgeous Wailua river. A trip to Kauai is a truly magical way to get in touch with the raw beauty of nature through paddling.
Horseshoe Bend And Lake Powell, AZ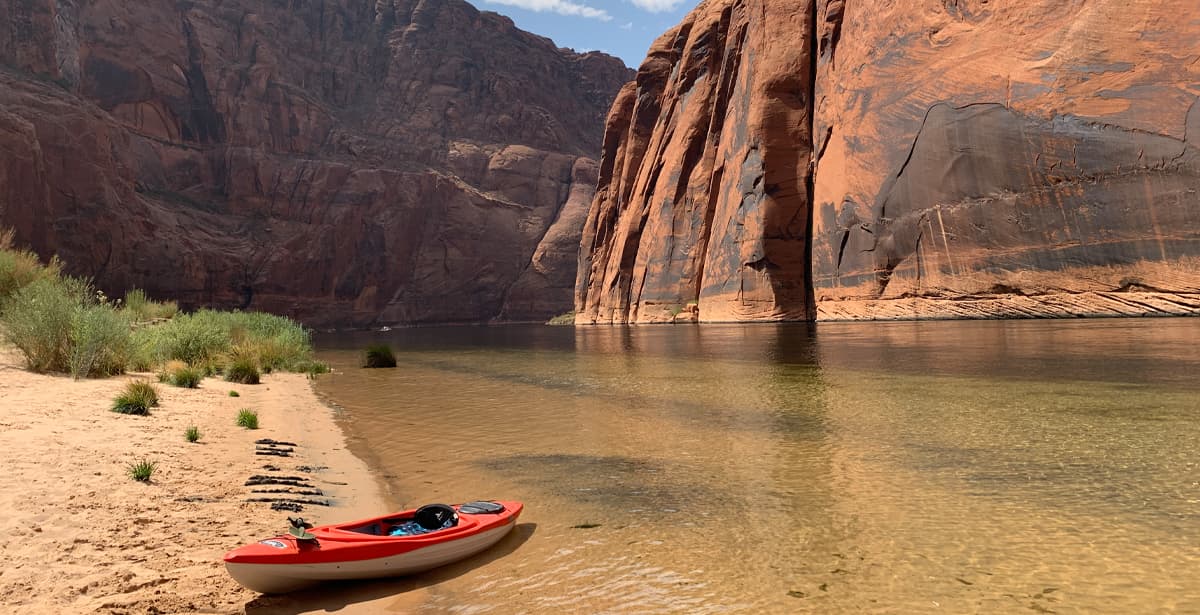 One of the most photographed river bends in the world lies in the middle of the Arizona desert. Horseshoe Bend is an absolutely stunning section of the Colorado River. Every paddler has this gem on his or her radar. Another great thing about paddling at Horseshoe Bend is that there is so much more to explore than just this little stretch of river.
Lake Powell, while slightly less famous, is equally iconic. You can paddle into tiny alcoves as towering sandstone cliffs provide shade above you. A combination Lake Powell and Horseshoe bend trip is sure to provide you with a lifetime of desert paddling photos.
Acadia National Park, ME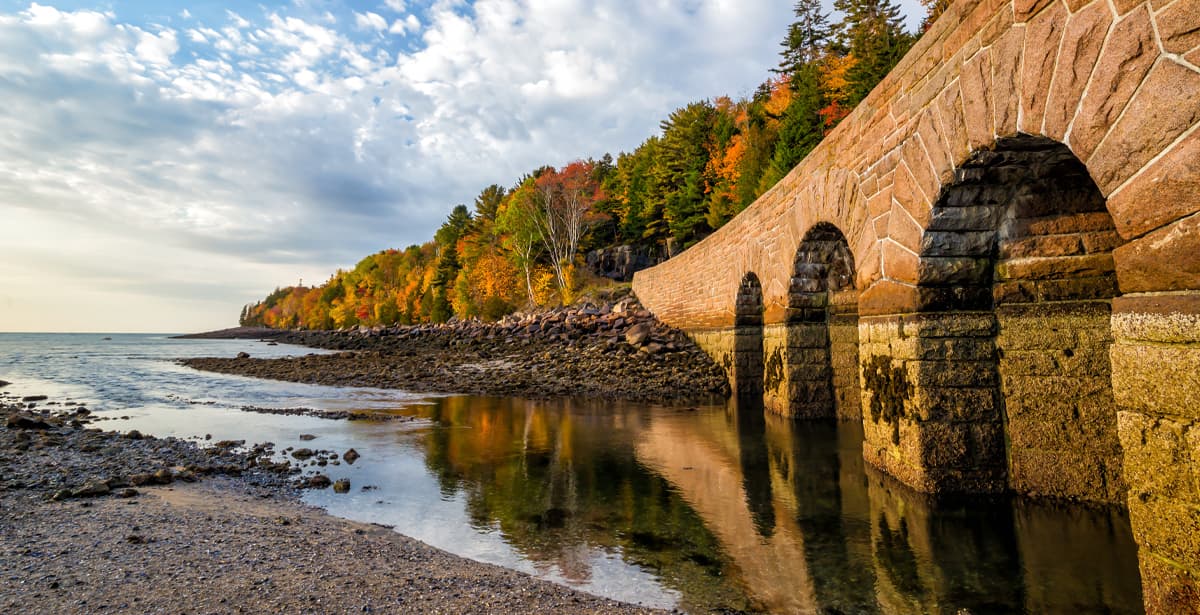 If you have had your fill of desert paddling or if dry heat isn't your thing, consider a trip to Maine. More specifically, book a paddling vacation at one of the most stunning national parks - Acadia National Park. Paddle past lobster buoys in the crystal clean cold Atlantic waters. There are endless coves to explore in Acadia. Don't forget to paddle in the Schoodic peninsula area as well, a much quieter but just as quintessentially Maine as the rest of the park.
This is a trip that should only be done between May and Late September, as the weather becomes cold and unpredictable as you enter October. The good news is, if you were hoping for a cozy fall paddling trip, you still can - you can see foliage in Maine as early as mid-September.
The Florida Keys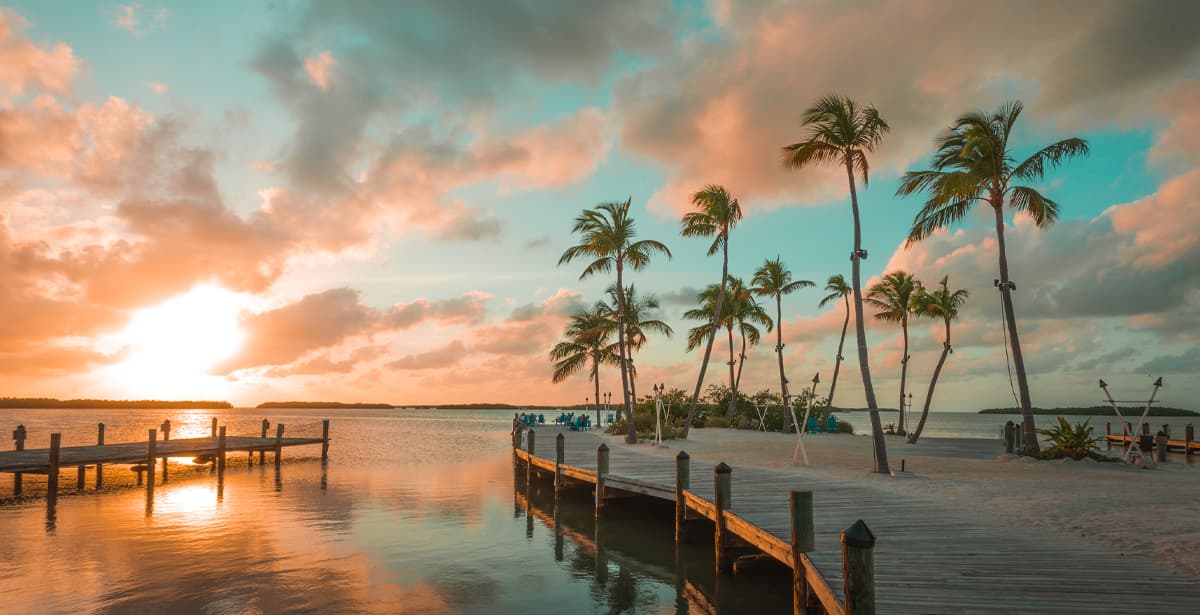 The Southernmost part of Florida offers some truly unique paddling opportunities. Parts of the Florida Keys, like Bahia Honda State Park and John Pennykamp Coral Reef Park will make you feel as though you have been transported to a Caribbean isle (without having to fly). The Florida Keys have so much to offer in the way of paddling. From kayak expeditions to casual SUP boarding in Key West, your options are plentiful.

Other areas, like the mangrove fields, transport you to a marsh-like wetland that is bustling with life and excitement. You can have an enchanted experience paddling throughout these mangrove swamps, just make sure you keep your eyes peeled for gators.
Michigan's Upper Peninsula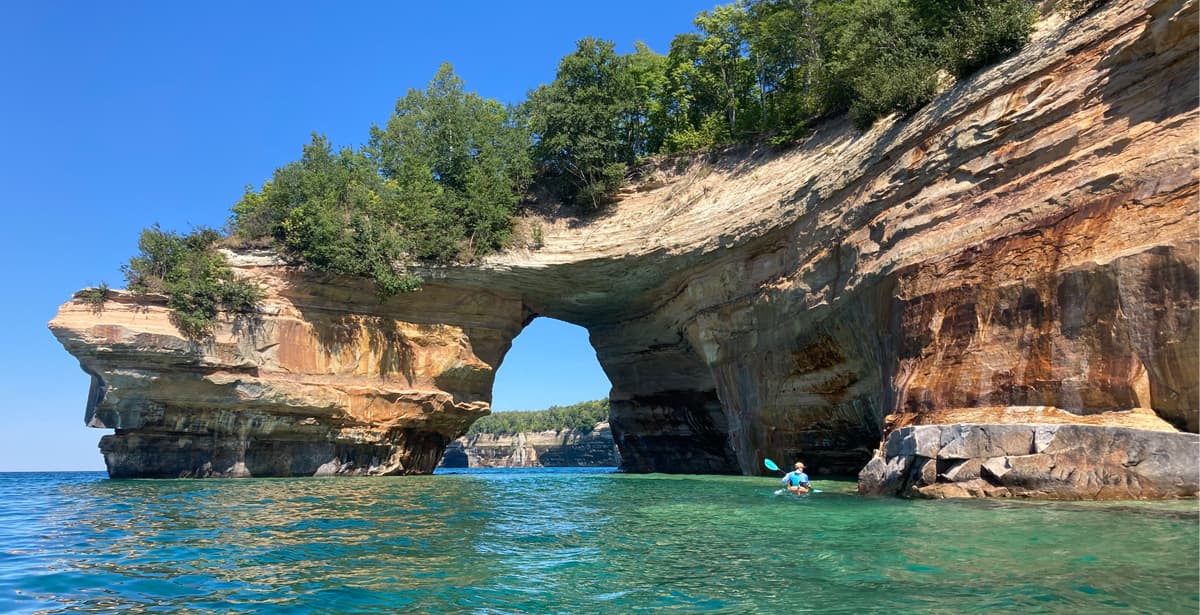 One spot in the U.S. that is a bit less popular for paddle tourism but deserves attention is Michigan's Upper Peninsula. While the mitten-looking mainland portion of Michigan tends to get the bulk of attention, if you are a paddler you should not sleep on the Upper Peninsula. In fact, the Upper Peninsula has some of the best paddling in North America.
There are so many great coves and bays bordering this land mass, as well as many picturesque towns and lighthouses. But some of the top paddling spots worth traveling for include Apostle Islands and Pictured Rocks National Lakeshore. It has sand dunes, beaches and even waterfalls to explore as you get lost in this lesser-known slice of paddling heaven.
Outer Banks, NC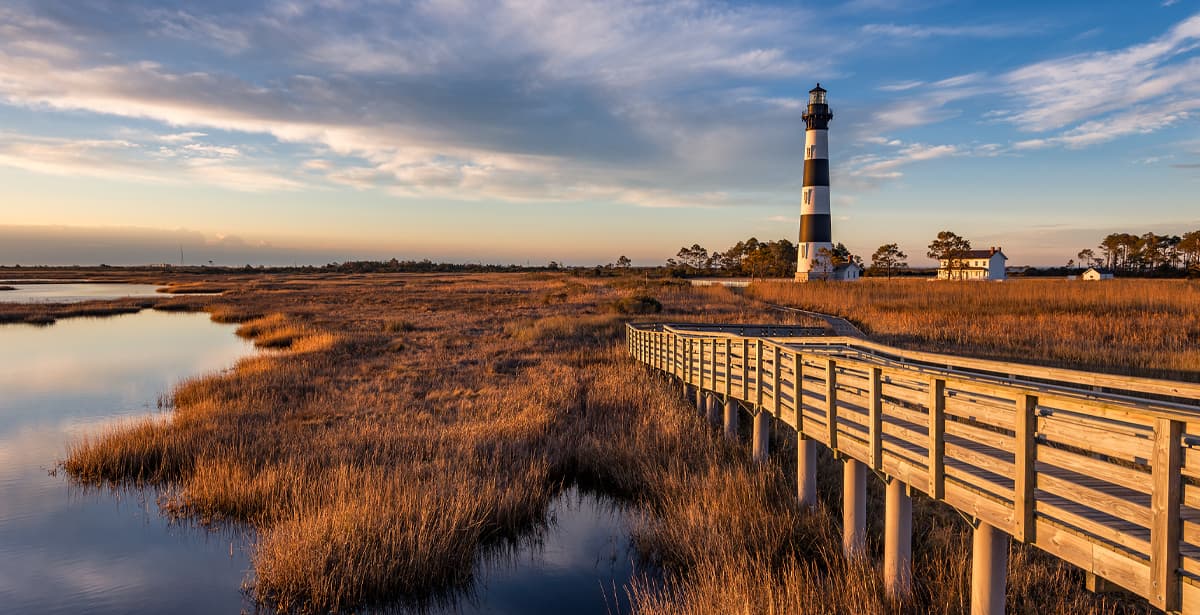 The Outer Banks is not only a teen drama series on Netflix, it is also one of the best and most original paddling destinations in the country. The Outer Banks is filled with sand bars, marshland and protected bays. The Outer Banks provide great protection for those looking for a great SUP boarding spot without major waves.
The Outer Banks is a very popular summer destination, and renting a beach house in July of August can be quite pricey. But September and even early October are also fantastic times to enjoy this vast natural waterpark.
Cape Cod (And Surrounding Islands), MA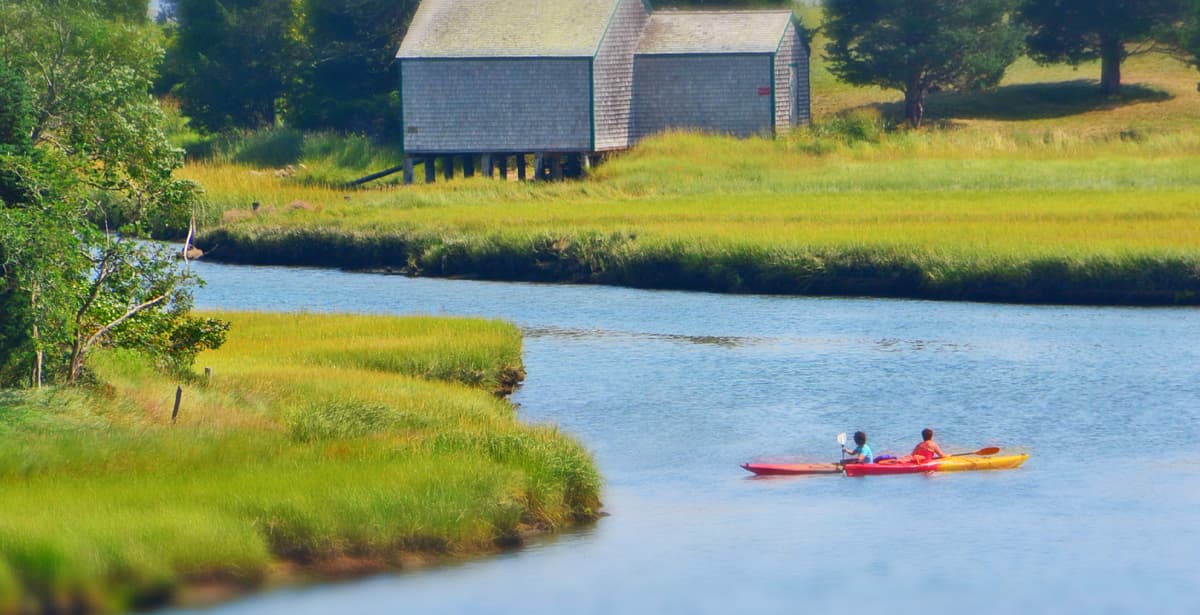 There is arguably nothing more New England than paddling around Cape Cod, Martha's Vineyard or another nearby picturesque island. Even if you aren't a big paddler, kayaking and SUP boarding is possibly the best way to work off the clam chowder and lobster rolls you are inevitably going to enjoy.
Paddling in Cape Cod and its nearby islands like Martha's Vineyard and Nantucket is perhaps the best way to enjoy this Northeastern natural wonder. In fact, some of its beautiful small islands and secret beaches are only reachable by small boats.
Crystal River, FL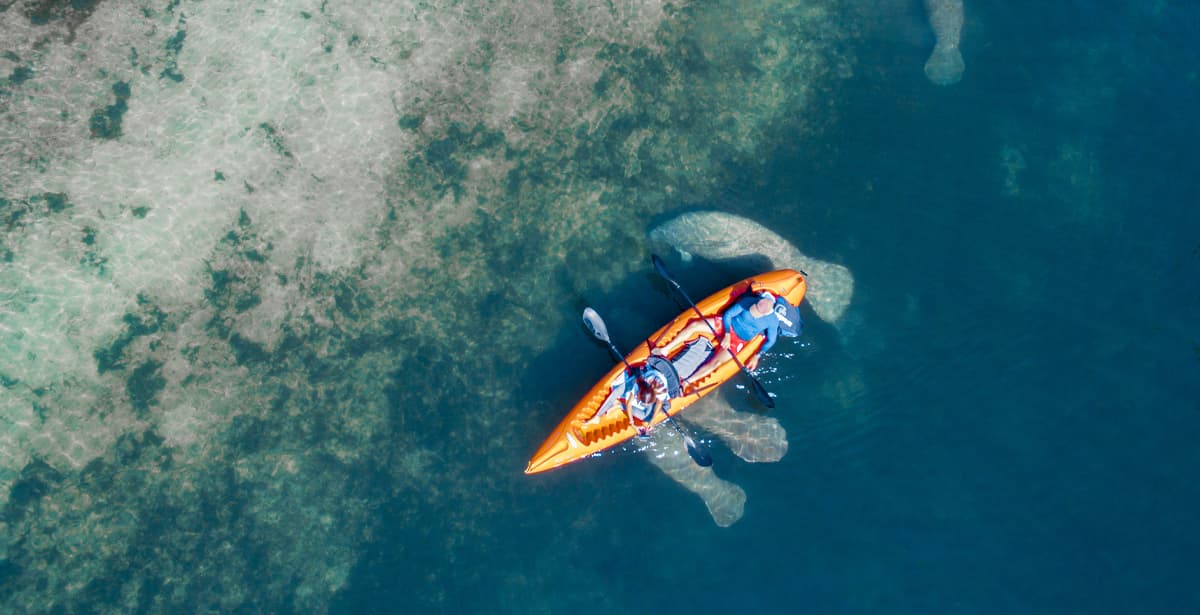 The Florida Keys is not the only iconic paddling destination in Florida. In fact, Crystal River provides an equally unique paddling opportunity, and it is completely different from paddling in those southern isles. Crystal River, a short drive from Tampa, is a stunning natural spring with crystal clean water that seems to have endless visibility. The water alone makes this trip worth a visit.
But what makes this place truly one of a kind is the fact that it is also the largest natural manatee sanctuary in the world. That's right, in addition to paddling along this beautiful body of water, you also have the chance to get up close and personal with manatees in their natural habitat.
Prince William Sound, AK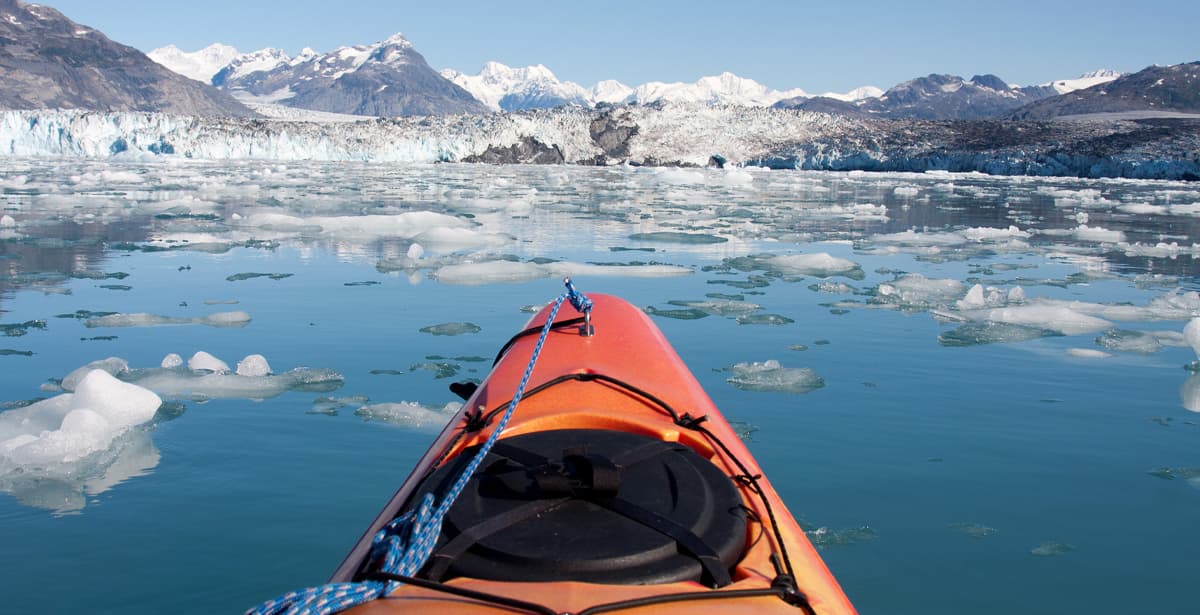 If pristine wilderness and glaciers are what you are after, Prince William sound in Alaska is arguably the best place on the planet for you. Where else can you watch soaring bald eagles fly above you while sea otters keep you company in the water? There are also harbor seals and even whales.
When there isn't endangered wildlife within reach, simply stare out at the Columbia glacier, which imposingly borders this sound. A paddling journey in this sound is a great way to soak up all that makes Alaska special.
La Jolla, CA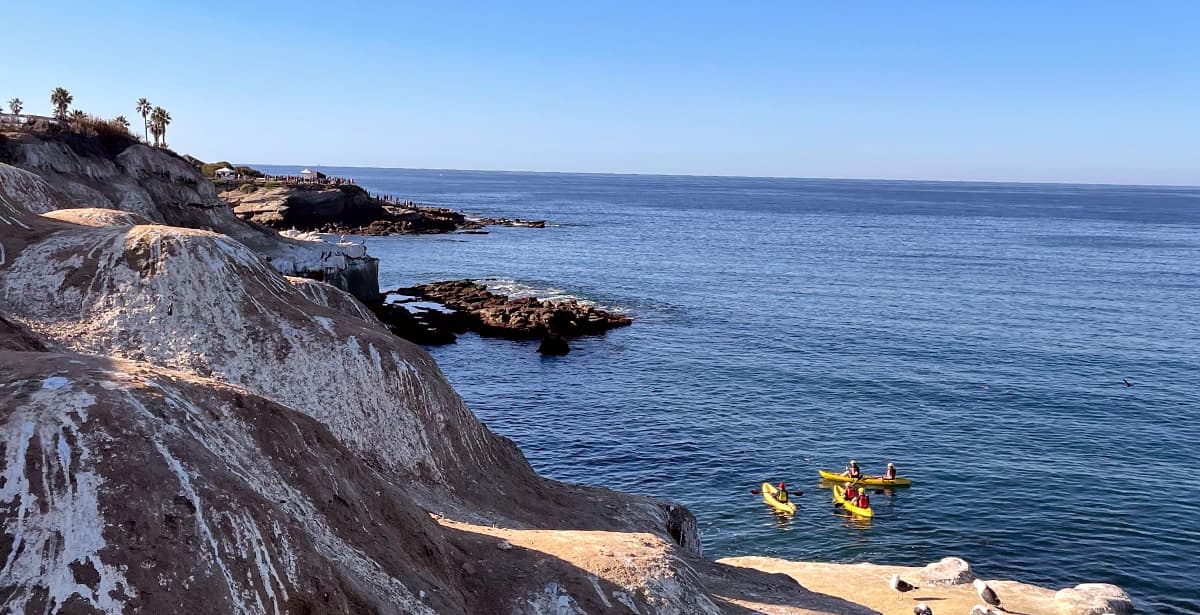 If you are looking for a paddling destination that is a perfect mix of wild nature and fantastic city life, look no further than La Jolla. Tucked on the rocky and clipped outskirts of San Diego, La Jolla is a popular Southern California vacation destination for all sorts of reasons.
One of the best ways to enjoy La Jolla is with a paddle. There are thousands of sea lions that will share the water with you as you paddle around beautiful rock formations and along gorgeous beaches. When you have had your fill of paddling for the day, enjoy one of La Jolla's renowned oceanfront eateries.
Lake Tahoe, NV and CA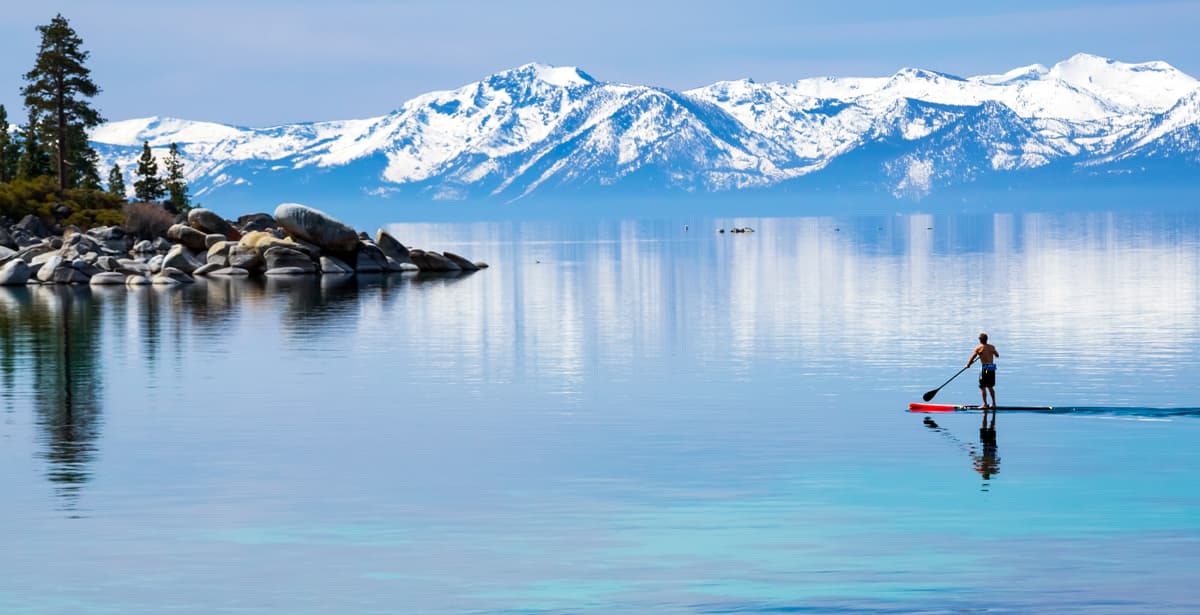 Lake Tahoe has been one of the premier destinations for paddlers and skiers alike for generations. This vast lake has epic views from the water. It has some great protected areas near shore for Sup boarding, and for the more adventurous, there are longer paddles you can enjoy further into the lake.
Like La Jolla, Lake Tahoe also has a thriving foodie scene. This town is built on tourism, so for those looking for paddling with a sprinkling of luxury and relaxation, look no further than Lake Tahoe.
Hood River, OR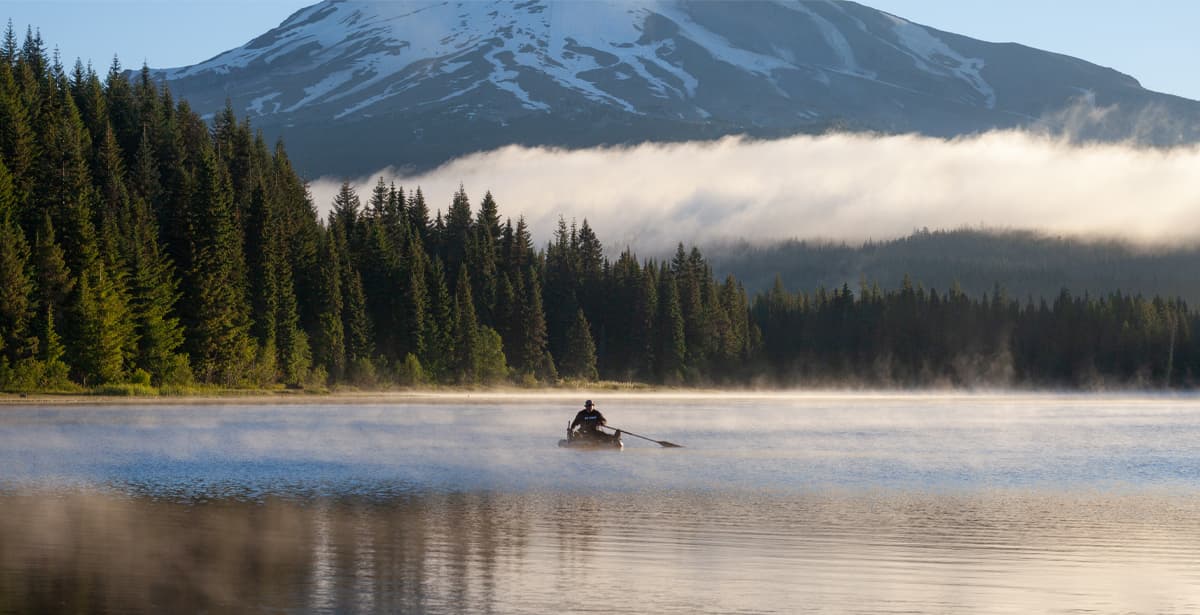 If you are in need of an adventurous paddling trip with a side of quaint small town charm, consider adding Hood River Oregon to your bucket list. Hood River is located on perhaps the most gorgeous stretch of the fabled Columbia River, the Columbia River Gorge. In fact, the Columbia River Gorge National Scenic Area is just a paddle away.
Enjoy the stoic cliffs, hidden coves, nearby towering waterfalls and plentiful wildlife by day. Then come back to the port town of Hood River for the sweet charm of a quintessential Oregon town. If you are a fan of fine wine and craft beer after you paddle, Hood River needs to be on the top of your list.
Salmon River's Middle Fork, ID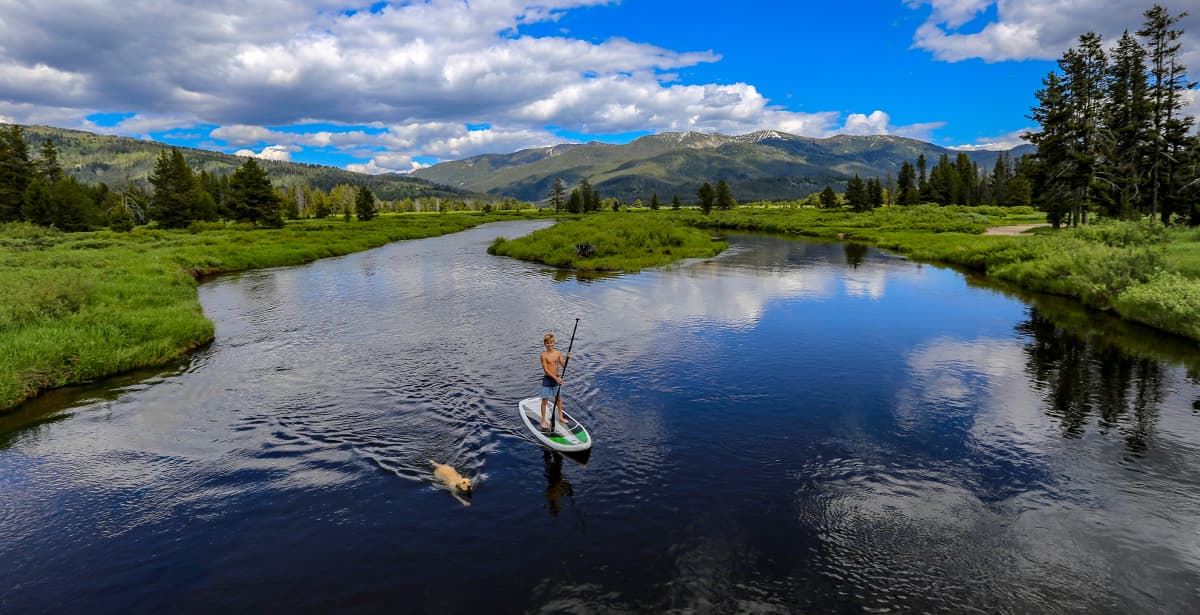 The middle fork of the Salmon river in Idaho is one of the best alpine paddling destinations in the U.S. It is also a great excuse to explore the natural beauty hiding in Idaho. That's right there is more to Idaho than just a bounty of potatoes.
The Salmon River and its middle fork has a variety of paddling opportunities. There are tranquil waters for canoes and kayaks. But for adventure kayakers and white water rafter enthusiasts, you have some remarkable rapids to enjoy here as well. Just make sure you educate yourself and consult with local experts before navigating this powerful white water.
Whether it is white water or a crystal clear spring, a glacial sound or a desert river, America has it all. Some of the World's most famous bodies of water exist within its borders. But it's not just the famous spots that are worthy of your bucket list. So consider sprinkling in some lesser known spots along with the iconic ones. After all, one of the best things about having a paddling obsession is knowing that as soon as you cross off every spot in your bucket list you can just make another one.
Tom Gaffey is a travel writer and author who first discovered his love of paddling at his grandparent's lake house in Massachusetts, where he could be found canoeing endlessly. As an adult he fell in love with SUP boarding while living on Oahu's North Shore. He also loves exploring in a kayak around some of his favorite places in the world, like Puerto Rico, Montenegro and the hidden shores of Oaxaca.