Wear A Lifejacket - Safety Series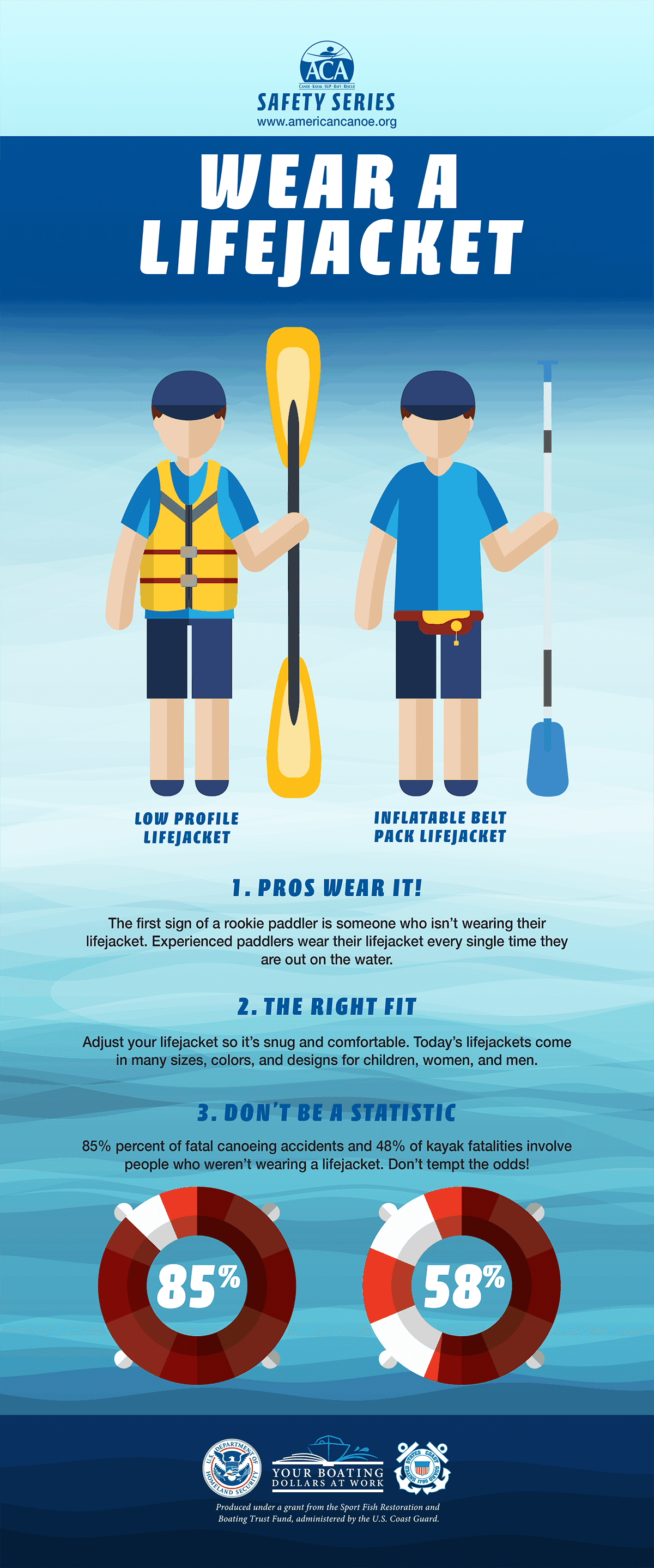 Wear a lifejacket
Pros wear it!
The first sign of a rookie paddler is someone who isn't wearing their lifejacket. Experienced paddlers wear their lifejacket every single time they are out on the water.
The right fit
Adjust your lifejacket so it's snug an comfortable. Today's lifejackets come in many sizes, colors and designs for children, women and men.
Don't be a statistic
85% of fatal canoeing accidents and 48% of kayak fatalities involve people who weren't wearing a lifejacket. Don't tempt the odds!