Every country has its own claim to fame and ways of enticing the traveling paddler. From white sandy beaches to rivers that wind through tropical rainforests, there is a great variety of paddling on this great planet. But Canada showcases the raw and rugged and natural spirit that so many paddling enthusiasts seek, arguably better than anywhere else in the world.
Canada has a paddling landscape that is rich in abundance and variation. From salmon filled rapids and arctic tundra loaded with icebergs and narwhals, to the breathtaking emerald waters of its glacial lakes that are bordered by towering pines and imposing mountains, it's all waiting above America's northern border.
With so many bodies of water and climates to explore on the water, it can be hard to narrow down a perfect Canadian paddling getaway. But while there are great paddling opportunities throughout the country's 10 provinces and three territories, we chose 11 truly unique and special Canadian paddling destinations that are worth a long journey to witness and explore.
Our Top 11 Paddling Destinations In Canada
1. Haida Gwaii, BC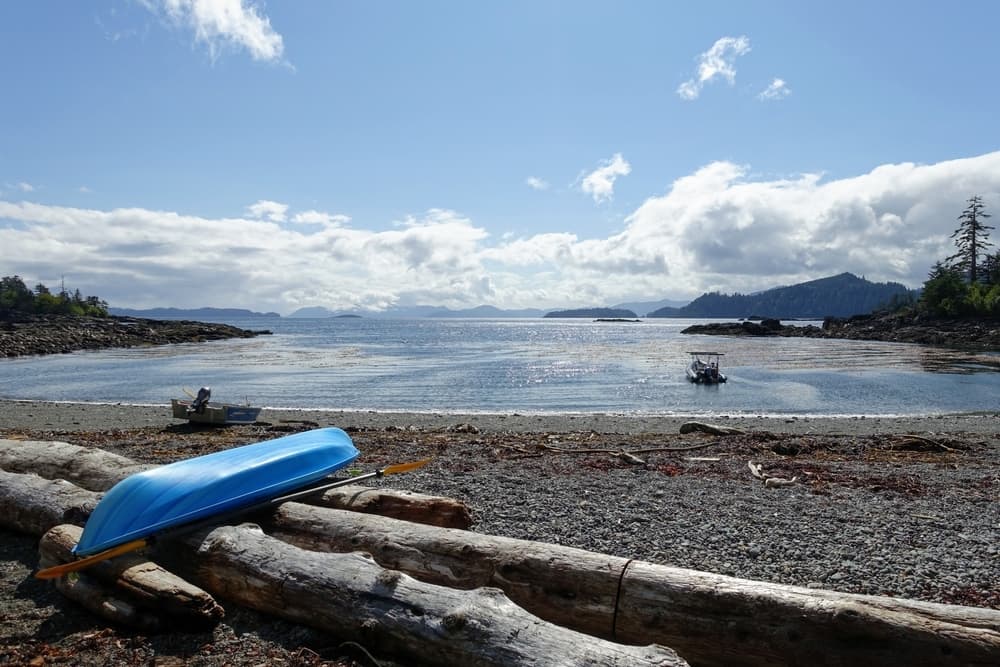 Haida Gwaii formerly known as the Queen Charlotte islands, is an area like nothing you have experienced before and is also, somehow, quintessentially Canadian. This island archipelago is located approximately 50 miles off the coast of northern British Columbia.
These isolated islands make for a great basecamp for some of the best ocean paddling in North America. The West Coast of the island offers more rugged conditions for seasoned kayak enthusiasts looking for a multi-day adventure. The Eastern side is a bit more subdued but no less beautiful, and the ideal location for novice paddlers.
Either way, you are bound to fall in love with the crystal clear sheltered bays and untouched wilderness. There are Orca, sea lions, seals, river otters, black bears and so many more sharing in this northern oasis, making it an ideal place to unplug and reconnect with nature in its purest state.
2. Lake Louise And Lake Moraine, Banff National Park, AB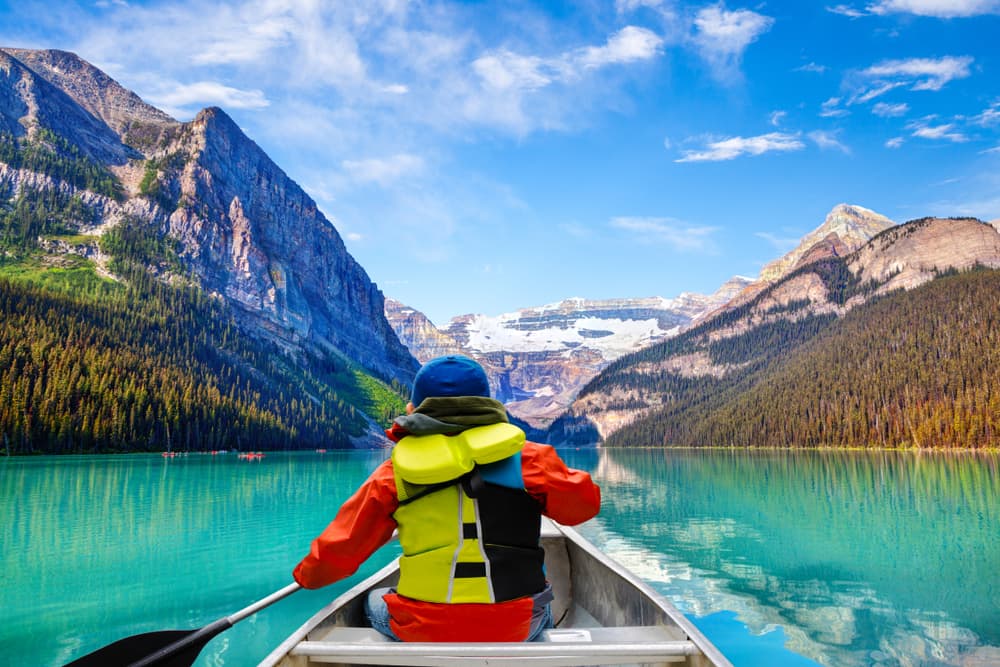 Banff National Park is one of the crown jewels of Canada, and its emerald and turquoise-colored glacial lakes represent a major part of its appeal. If you are looking for the most epic and picturesque paddling photos, look no further than Lake Louise. Its unreal waters are juxtaposed by the soaring rigid mountain peaks that surround the lake.
It is entirely possible to paddle on a warm day and view snow-topped Mount Victoria. This lake is certainly one of the best places to launch your kayak or canoe from, but there is another, slightly less popular lake in the same park.
Lake Moraine is equally stunning in its color and backdrop, and sits just 10 miles south of Lake Louise. Both lakes, situated in Banff National Park, Alberta are true bucket-list material, and the type of paddling destination where you wish the sun would never set so you could stay on the water forever.
3. Baffin Island, NU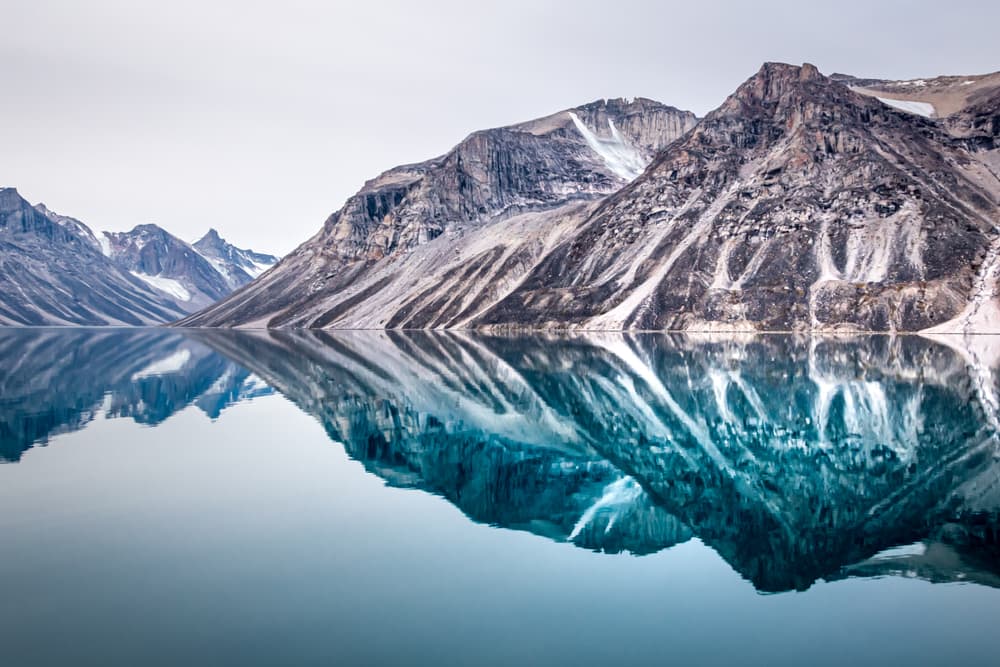 While Glacial lakes are stunning, if it's a wild arctic adventure that you are seeking in your Canadian paddling destination, look no further to Baffin Island in the High Arctic Nunavut province.
Kayaking along Baffin Island has everything an Arctic experience should have. There are icebergs, quiet untouched landscapes and even narwhals. That's right, in addition to enjoying some of the most unique ocean paddling in the world, you might get lucky enough to see one of these fabled arctic tusked creatures. Narwhal populations are thriving in this region.
4. Churchill River, MB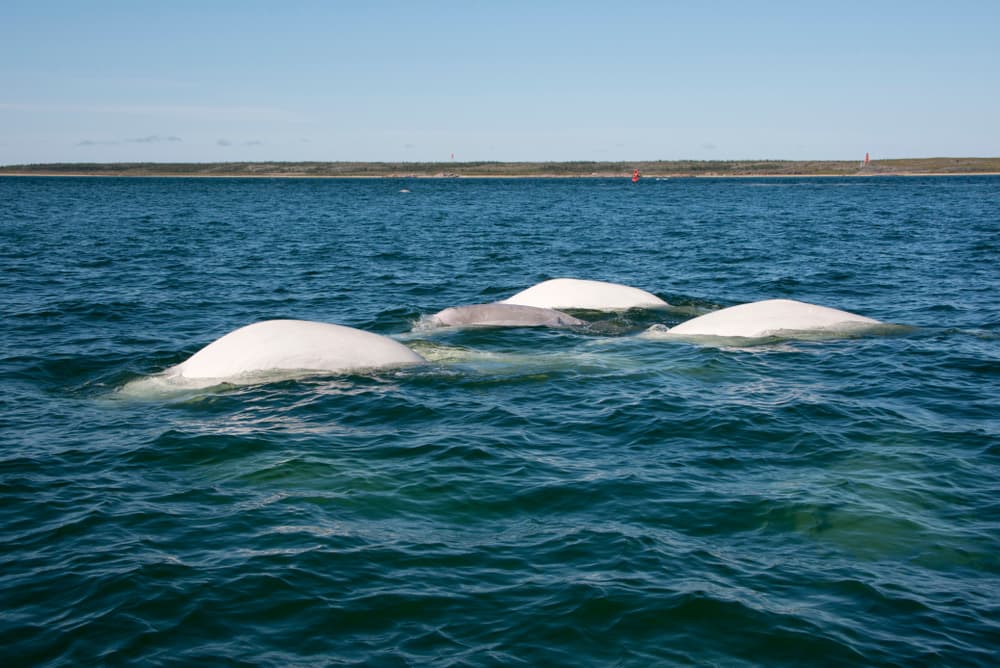 There are very few places in the world where you can say you paddled on a river with Beluga whales. In fact, there might only be just one - and that place is Churchill River Manitoba. These surreal white whales migrate into the river between June through September, just when paddling this region approaches its peak.
Other reasons to put Churchill River high on your Canadian paddling bucket list include the fact that this area has three major biomes - marine, tundra, and boreal forest. It has been the home to the native Inuit people and polar bear populations for many generations. It is a truly great way to experience an off-the-grid glimpse into the Canada of the past.
5. Yukon River, Yukon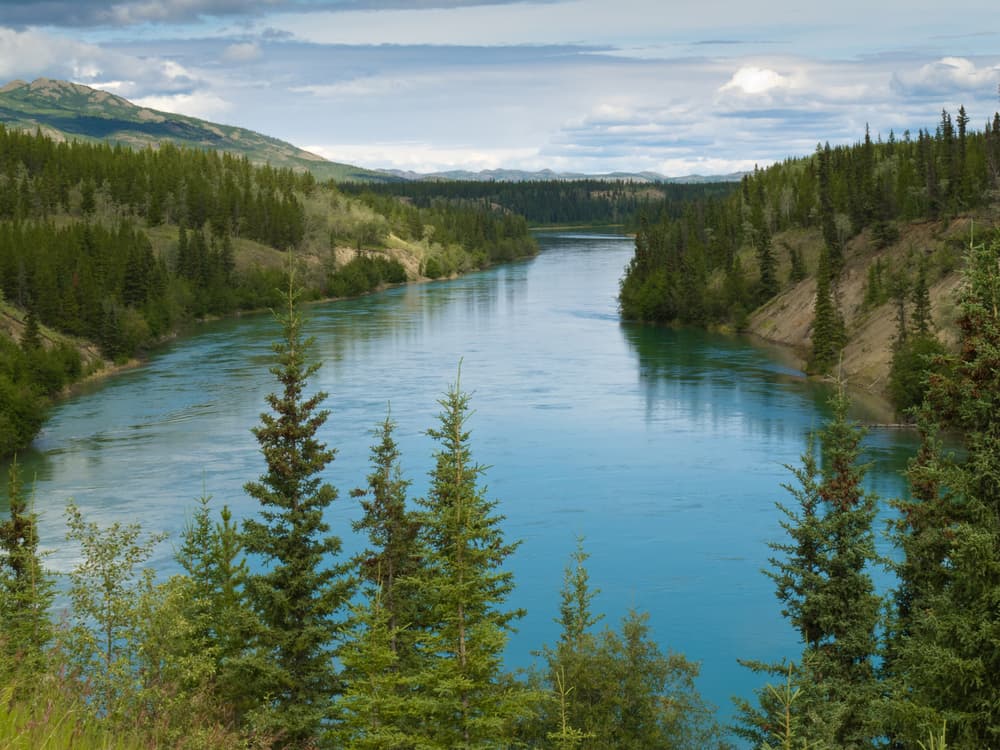 The Yukon River, one of the most famous and fabled rivers in North America, resides far away from much of civilization, and that's part of its appeal. The river snakes through both the U.S. in Alaska and through the Yukon territory.
The crystal clear and sometimes challenging river is a fantastic journey for those looking for a full day or even multi-day adventure on water. You can follow the river through its history, where the Klondike gold seekers came for riches and created settlements along this river. There is fishing, folklore and all sorts of wild flora and fauna to help round-out this truly rugged Yukon experience.
6. Atikokan, ON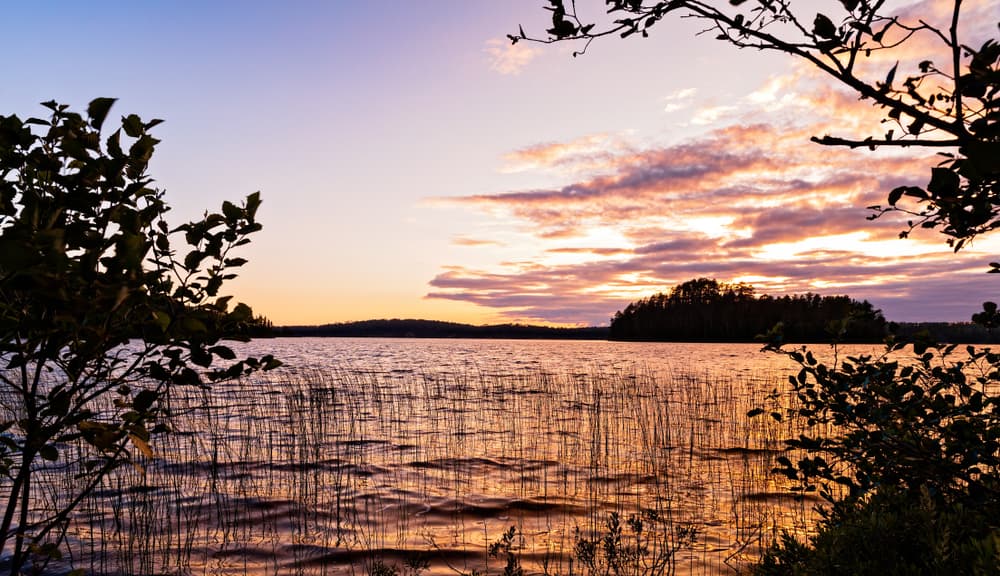 Often referred to as the "canoeing capital of Canada," no Canada paddling destination guide would be complete without mentioning Atikokan, Ontario. Within more than 1 million acres of pristine parkland, much of which rarely explored, and more than 600 hundred lakes to choose from, it is no wonder why people come from near and far with boats strapped to their roofs.
Atikokan is a paddling paradise for those who enjoy long, peaceful rides. Many of the lakes and streams are quiet and protected. This does not mean they are void of excitement. You are likely to see a variety of beautiful wild birds, and moose enjoying a drink of water as you paddle among the reeds and lilypads. This tranquility also makes Atikokan a great family-friendly paddling destination for those looking to unplug with the family on their Canadian vacation.
7. Bonaventure River, QC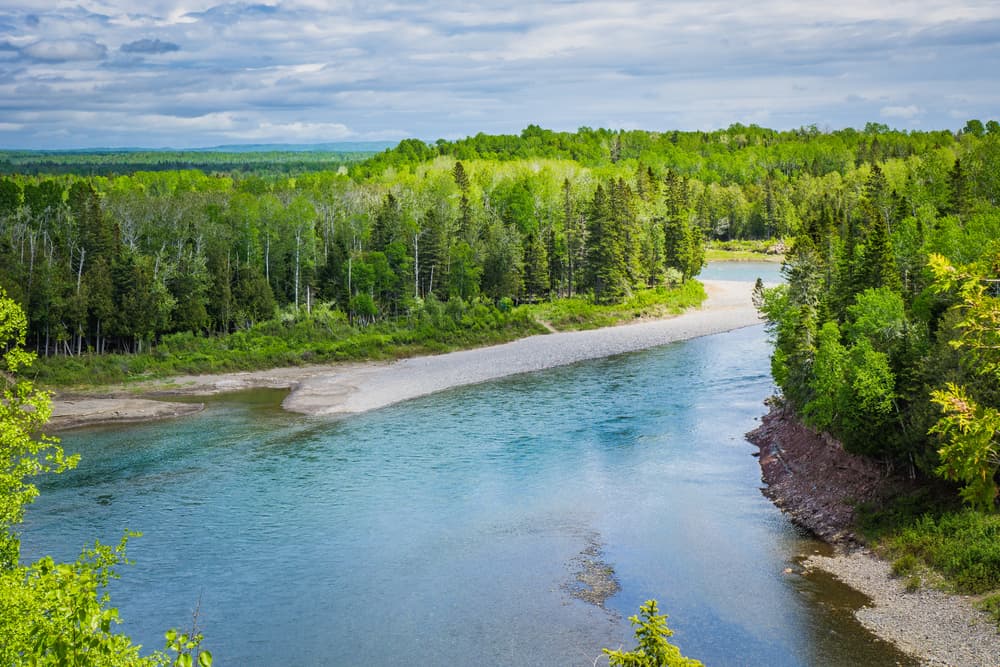 From its emerald clear waters, to the pine trees and rocky terrain that line its waters ,there is something unmistakably Canadian about Quebec's Bonaventure River. The Bonaventure is also a choose your own adventure of sorts.
All of Canada's finest water activities are available in abundance along this river. From kayaking tours, to camping, to fantastic salmon fishing and class I-II rapids, this Quebec river truly has it all. Not to mention, in the summer heat, there are few rivers in North America as inviting as some stretches of its unbelievably clear waters.
8. Algonquin provincial park, ON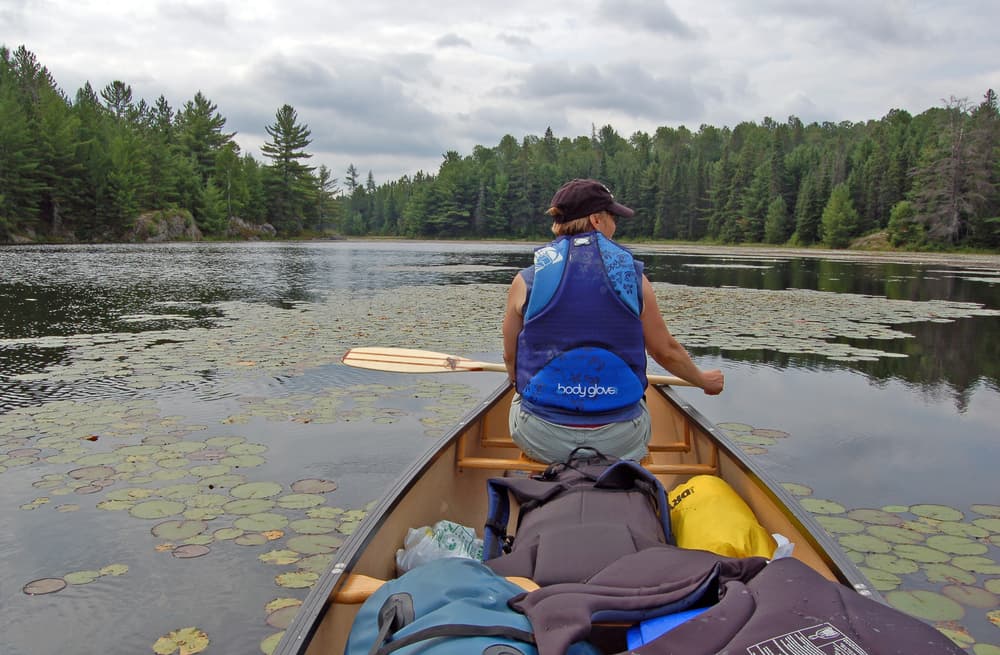 Touted by many as the best provincial park in Canada, Algonquin is a true gem in Ontario. It serves as the base for all sorts of outdoor adventure and experiences, many of which involve an oar or paddle.
There are several lakes and rivers to choose from, giving you ample chances to kayak, canoe or even SUP board on this park's waters. It is also a fantastic family destination, as there are great camping locations, fall foliage walks and great hiking trails. It's a place you can enjoy just as much on land as on the water.
9. Kalamalka Lake Provincial Park, BC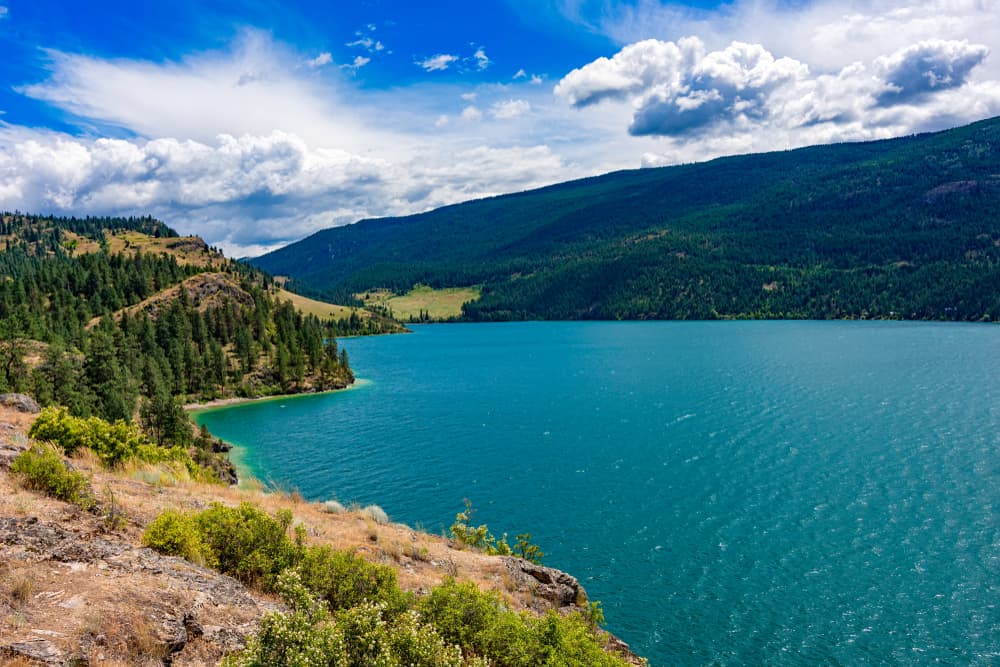 Kalamalka Lake is often referred to as "the lake of a thousand colors," which alone should make you want to strap your kayak to your car and start heading towards it. This astonishingly beautiful lake is located in Southern British Columbia, and offers an array of water activities. There are beaches that are perfect to lay out on and then launch a SUP board or kayak. There are also lots of hidden coves and nooks throughout.
But most of all, people flock here for the stunning water. Its colors range from deep blue to emerald to turquoise and everything in between. If you love taking nature photos while paddling, Kalamalka is one of the best Canada paddling destinations to capture vivid colors with lush wilderness backgrounds.
10. Nova Scotia, NS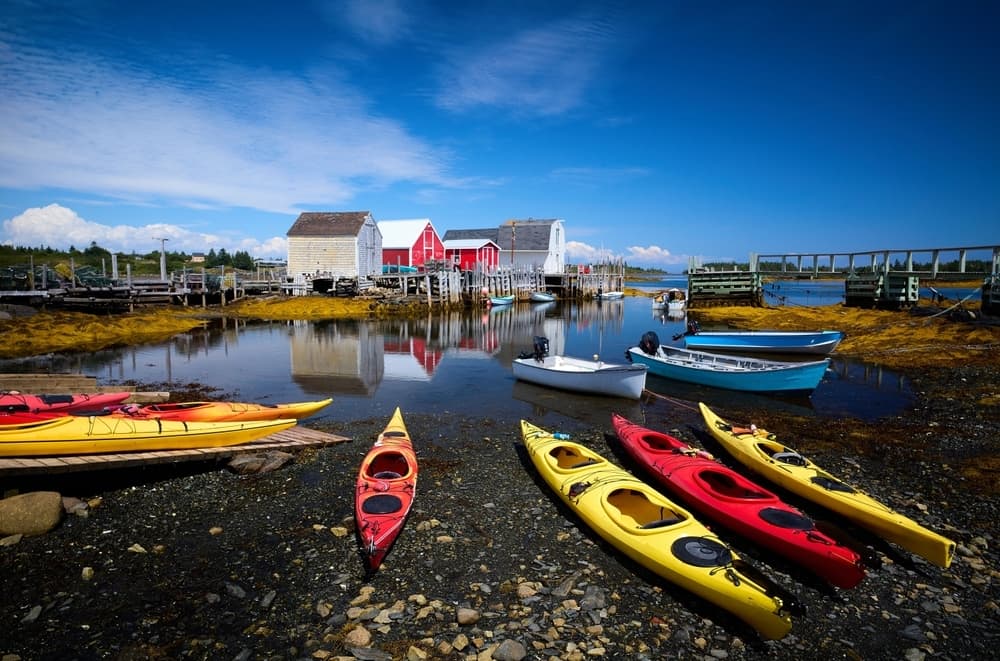 Unlike the glacial lakes and winding rivers of Canada's interior, Nova Scotia has an unmistakable New England meets Ireland aesthetic, which is truly spectacular to enjoy from the water in the summer months.
The Halifax region is packed with a variety of unique paddling opportunities. From kayaking in Halifax harbor to see the city from a new angle, to one of its 1,000 lakes or ample rivers, the opportunities are beautiful. There are iconic lighthouses to see, kayak fishing to do, and quaint seaside towns worth exploring in this truly unique province. Don't forget to enjoy some of the region's famous and hearty seafood chowder when you take a break from your paddle excursion.
11. Johnstone Strait, Vancouver Island, BC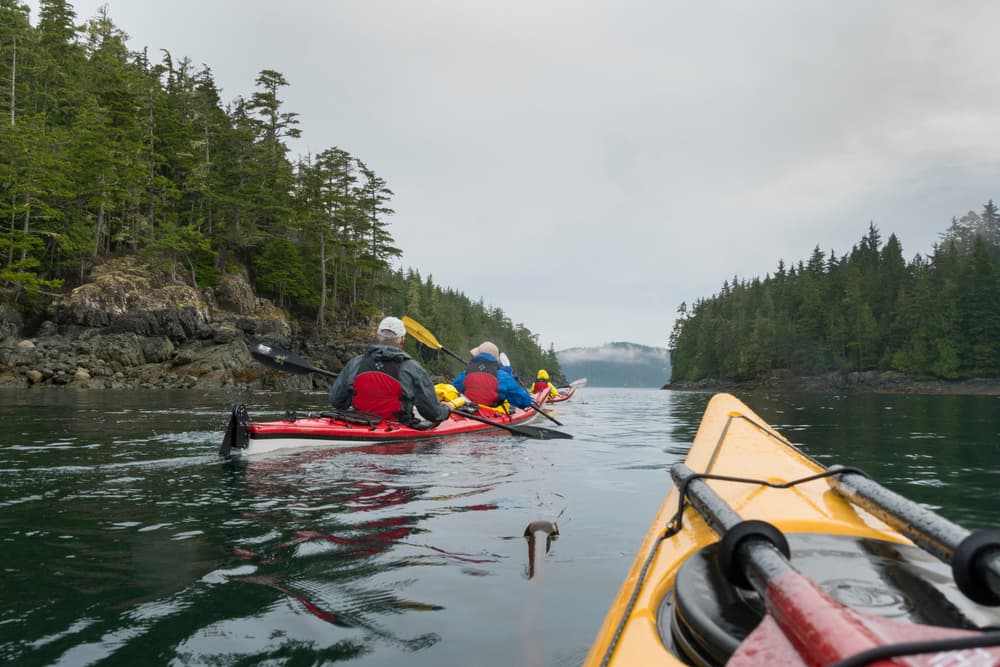 A Canada paddling destinations list is not truly complete without including Johnstone Strait. This glacier-carved passage is located between the coast of Vancouver Island and mainland British Columbia. Not only is it home to some fantastic boat cruises and paddling, but is one of the best places in North America for whale watching.
Put simply, if you have always wanted to kayak or canoe among orca or humpback whales, there is no better place on the planet to make that paddling dream come true than in the Johnstone Strait. Once you have had your fill of whale watching, enjoy one of the stunning alcove beaches along the coast for a break. Best of all, this journey is a great addition to the itinerary for anyone looking for a great Canada paddling destination while visiting Vancouver, as you can reach the region from the capitol city in under 6 hours.