Kayaking Locations Near Boston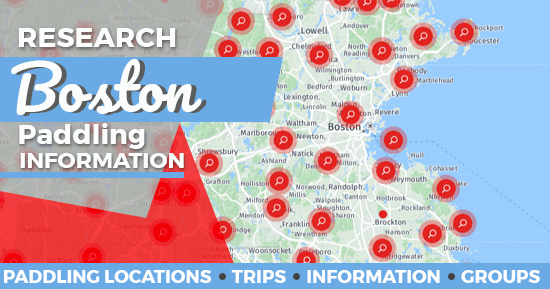 All of our Boston paddling locations are from paddlers like you. Search thousands of put-in and take-out locations on our locations map!
Guide to Kayaking Near Boston
Read on for guides to planning your own kayaking trip to Boston, seeking out an outfitted trip, connecting with other Boston paddlers, and many other resources! Find paddling locations or read other paddler's tales from the below locations:

Charles River
Mystic River
Boston Harbor
Plum Island
Essex River Basin
Plan a Kayaking Trip to Boston
Over the years, many of our paddlers have paddled around Boston and were so generous to share their paddling experiences with us in a community trip report. Read a few examples of Boston community trip reports or view all Boston community trips below:
Have you paddled near Boston? Post Your Trip and share with the community!
Articles About Boston Paddling
When the sun reflects on a field that's been flooded and "beaten" it's pretty spectacular: all around you, a sea of floating red berries. Not only are they an integral part of New England history.
When everyone was glued to their television watching the special news reports about the calamities of Boston and Fort Erie shoveling their first major snow, I invited a neighbor to go on a post-fall canoe trip.
Connect With Kayakers Near Boston
Looking to connect with other paddlers near Boston? Below are a number of resources to help get you started:
Other Resources
Boston is not only an important piece of North American history but also a great place to visit and paddle!