canoeing & Kayaking in New York City
Paddling Locations in New York City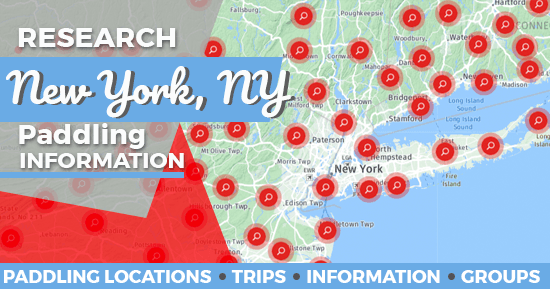 All of our New York paddling locations are from paddlers like you. Search thousands of put-in and take-out locations on our locations map!
Guide to Paddling in New York
Read on for guides to planning your own Paddling trip to New York, connecting with other New York paddlers, and many other resources! Find info on must-see NY paddling destinations like:

Hudson River
Cold Spring
Letchworth State Park
Esopus Creek
Louis Valentino, Jr. Park and Pier
Connect With Paddlers in New York
Looking to connect with other paddlers in New York City? Below are a number of resources to help get you started:
Other Resources
New York has an amazing skyline and where better to enjoy it than on the water!