Canoeing & Kayaking in Los Angeles
Canoeing & Kayaking Locations in LA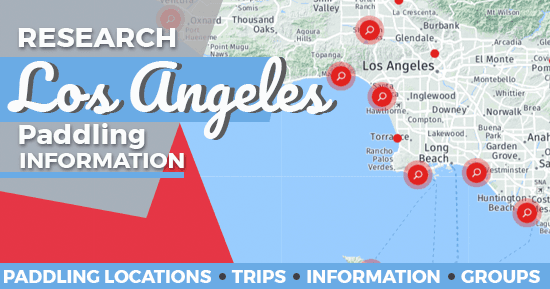 All of our Los Angeles paddling locations are from paddlers like you. Search thousands of put-in and take-out locations on our locations map!
Guide to Canoeing & Kayaking in Los Angeles
Read on for guides to planning your own kayaking trip to Los Angeles, seeking out an outfitted trip, connecting with other LA paddlers, and many other resources! Find launch site and trip info from your fellow paddlers to local hot spots such as:

Castaic Lake
Santa Cruz Island
Lake Hughes
Pyramid Lake
Marina Del Rey Harbor
Plan a Canoeing or Kayaking Trip to Los Angeles
Over the years, many of our paddlers have paddled throughout LA and were so generous to share their paddling experiences with us in a community trip report. Read a few examples of LA community trip reports or view all LA community trips below:
Articles About LA Paddling
Encounters are going to happen whenever and where ever we share the planet with other creatures and critters. Avoidance is the preferred action but sometimes those critters may be just as curious as we are - it's a big ocean out there that can become mighty cramped and full of surprises at times.
---
Connect With Paddlers in LA
Looking to connect with other paddlers in La? Below are a number of resources to help get you started:
Other Resources
Los Angeles has many mountain lakes and islands right outside the harbor waiting for you to paddle and explore!