Spring is here and the air is warm. But just because the day is beautiful doesn't mean the water isn't still cold. Please dress appropriately and keep safe in the spring!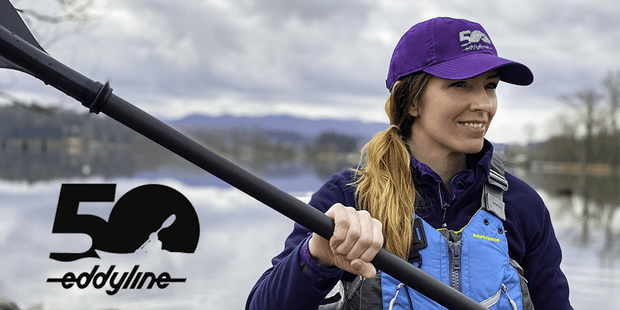 50 years of lightweight, maneuverable, high-performing kayaks.
Washed chino hat, purple anniversary color with cool grey embroidered logo on front and side.
Get yours now!