This video clip could also be titled 'When Kayaks Take Flight'... Watch the video and you decide - was it cartop rack failure or human error?
No matter where you lay fault, this video should serve as a reminder for all paddlers to check and DOUBLE check your tie-downs and racks this season! This is for your boat's well-being but more importantly, the health and safety of others around you. That being said, accidents do happen and racks have been known to suffer epic failures on occasion...

Thankfully, this tragic mishap was filmed on a backroad in the late evening and no persons were harmed as a result of this incident; the boat's status remains unknown...

FYI: this clip is from Norway... the word "Slutt" (seen at the end of the video) means "End" in Norwegian.
Related Articles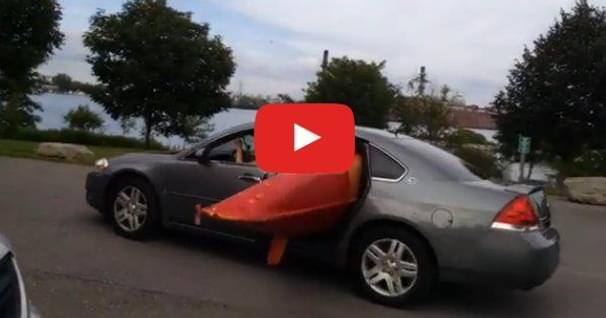 Just in case you didn't know, this is an example of the WRONG way to transport your kayak! Do not…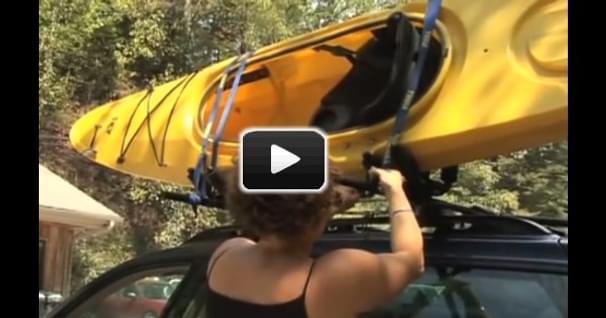 Loading your kayak onto your car by yourself can be challenging, so it's good to have a reliable rack…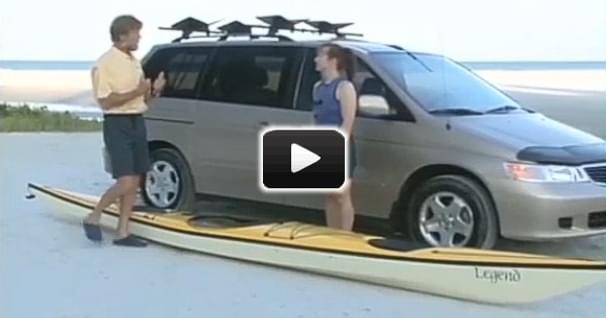 When you're lifting to carry the kayak, take the toggle, but lift from the kayak. The toggle is security…