Kayak Fishing - Safety Series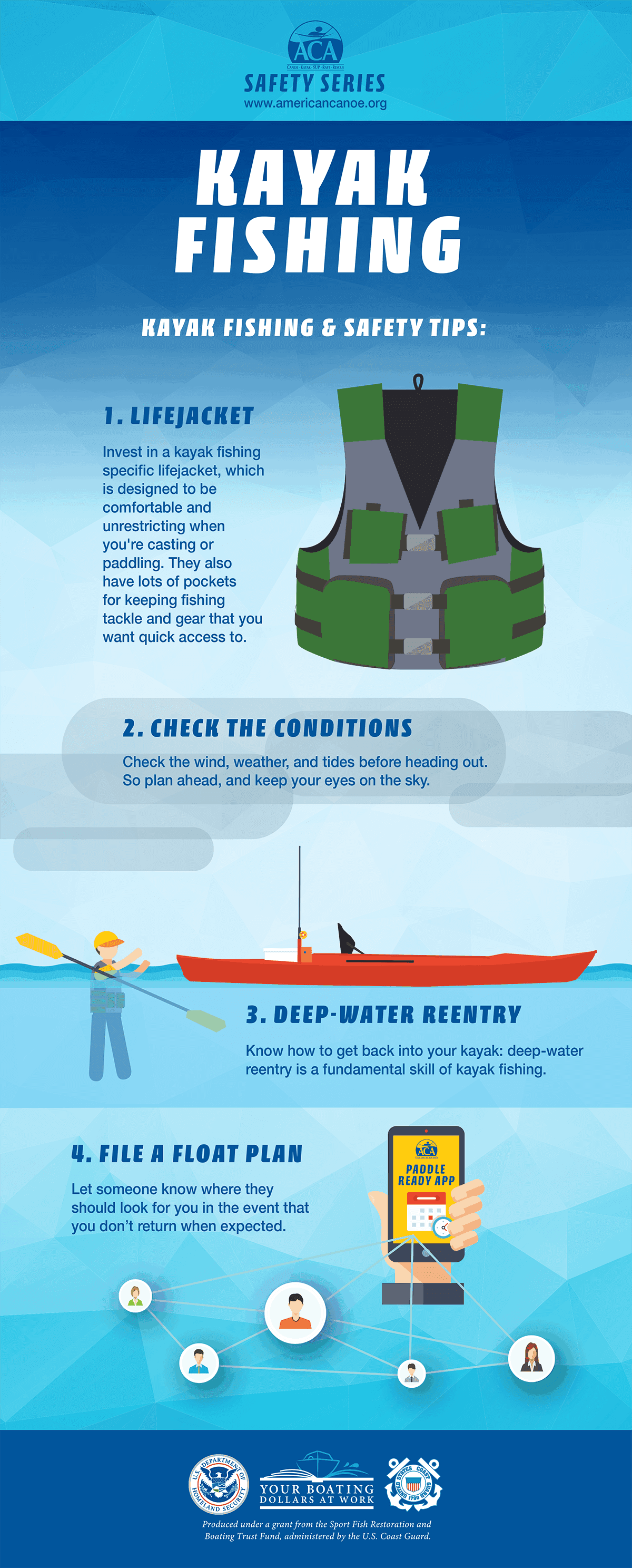 Kayak Fishing
Kayak fishing safety tips
1) Lifejacket
Invest in a kayak fishing specific lifejacket, which is designed to be comfortable and unrestricting when you're casting or paddling. They also have lots of pockets for keeping fishing tackle and gear that you want quick access to.
2) Check the conditions
Check the wind, weather, and tides before heading out. So plan ahead and keep your eyes on the sky.
3) Deep-water reentry
Know how to get back into your kayak: deep-water reentry is a fundamental skill of kayak fishing.
4) File a float plan
Let someone know where they should look for you in the event that you don't return when expected.