As the days get shorter and the weather gets colder, it becomes harder to get out and paddle and easier to sink into the couch with a bag of potato chips. There is nothing wrong with hibernating and watching your favorite paddling films. We all need a break, to rest our paddling muscles and dream about next year's adventures.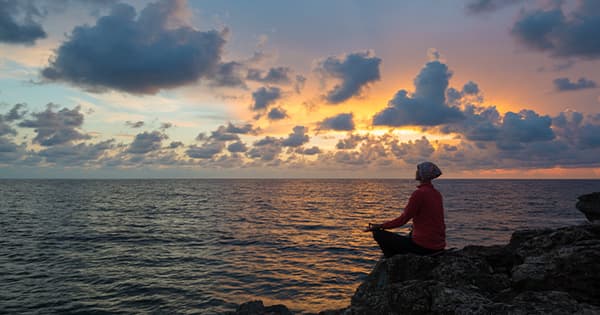 It is normal to feel a little rusty for the first few outings every spring, but not necessary to come home with sore muscles and a stiff back after taking the winter off. Here are a few things you can do to stay in shape, and even improve your paddling over the off-season in order to make the most of next year's adventures.
Keep your body strong
Perhaps you have a winter sport to keep you in shape. Skiing is often referred to as paddling's winter cousin. Nordic skiing works many important paddling muscles, shoulders, arms, back and core. Skiing even forces you to develop some leg muscles so your legs don't become complete Jello from sitting around in a boat all summer.
Whether you're into ski touring or another winter or indoor sport or maybe it's crossfit, yoga or salsa dancing. To stay in shape for paddling it is important to develop a routine to keep your upper body strong, especially your core muscles.
Maintain flexibility
In addition to keeping strong with the activities above, maintaining a good range of motion is important for paddling. Having a wide range of motion ensures you can move your body into whatever position necessary to maximize a stroke or maintain balance in the boat. A routine of stretching your shoulders, back, neck, core and even legs will reduce aches and pains and the potential for injuries once you are back on the water.
Check out your local pool
Paddle in a pool to maintain and improve your skills during winter. Many indoor pools offer open sessions for paddlers where you can show up and practise your strokes, work on your kayak roll and commiserate about the cold weather with like minded paddlers. Some pools even offer courses and clinics on rolling and stroke improvement with instructors available to help you improve your skills. Paddling in a pool is a great way to develop new skills, especially rolling. For any boaterlearning a new skill, but especially for new paddlers; practicing in warm, clear, still water allows you to focus on the learning in a calm, controlled environment.
Paddle in the cold
No matter how cold it gets, paddling year round is an option in many areas. Being on the water on a sunny winter day, even in freezing temperatures, can be magnificent. Keep in mind that, no matter the water conditions in warm weather, the risk of hypothermia and entrapment by ice is a serious hazard when paddling in the cold.
Paddling in the cold and especially around ice can be extremely dangerous, but it doesn't have to be. With the proper gear and cautious preparation you can explore waterways safely in all seasons.
Dress for the weather and no matter how unlikely it is to happen, be prepared to fall in the water. Dry suits are best, but a wetsuit and some warm clothing will do the trick. A good pair of waterproof or neoprene mitts are important. And make sure you have good footwear in case you need to hike in the snow. The challenge can be finding open water that is safe enough to paddle in. Before getting on the water, scout the area you plan to paddle. Use EXTREME caution paddling around any ice; there are various accounts of boaters getting stuck under ice and drowning. It is a good idea to have local knowledge of water and ice conditions, as the circumstances around open water in freezing temperatures can change very quickly.
Go where the water is warm
If you have the time and the finances, there is no better way to improve your paddling in the off-season than taking a vacation to a destination with paddling opportunities in the wintertime. If you're a sea kayaker, check out Baja California or the Yucatán peninsula in Mexico. If whitewater is your thing, eastern Mexico offers many opportunities to paddle warm water rivers and enjoy the hospitality of friendly people and great food and drink. Western Canada and USA, Costa Rica and New Zealand are all favorite destinations for American, Canadian and European paddlers in the off-season. There are various tour operators that will help you organize a trip. Or do some research and plan your own self-guided adventure.
Check out international paddling trips and outfitters >
When you get back on the water next season, you don't need to suffer in pain from overexerted muscles. A simple routine, 5 minutes per day, maintaining core strength and key paddling muscles will make a huge difference. You should not have to spend half the season working on skills to get them back to where they were the season before. Stay active and find a way to get your paddle wet this winter.
Inspired by wanderlust and a passion for rivers, Adrian's paddling addiction has taken him across the globe. After pursuing his degree in Outdoor Recreation and Tourism Management, Adrian eventually settled in Palmer Rapids, Ontario. Here, he has worked for over a decade as the Director Of Operations at The Boundless School.