Holiday shopping can be taxing and altogether stressful. This is particularly true when you are shopping for a person who seems to have everything he or she needs. But if you find yourself struggling to find fun gift ideas for someone who happens to love stand up paddle boarding, you're in luck. We have compiled a list of must-have gift ideas at all price points that are sure to fill the SUP lover in your life with lots of holiday cheer.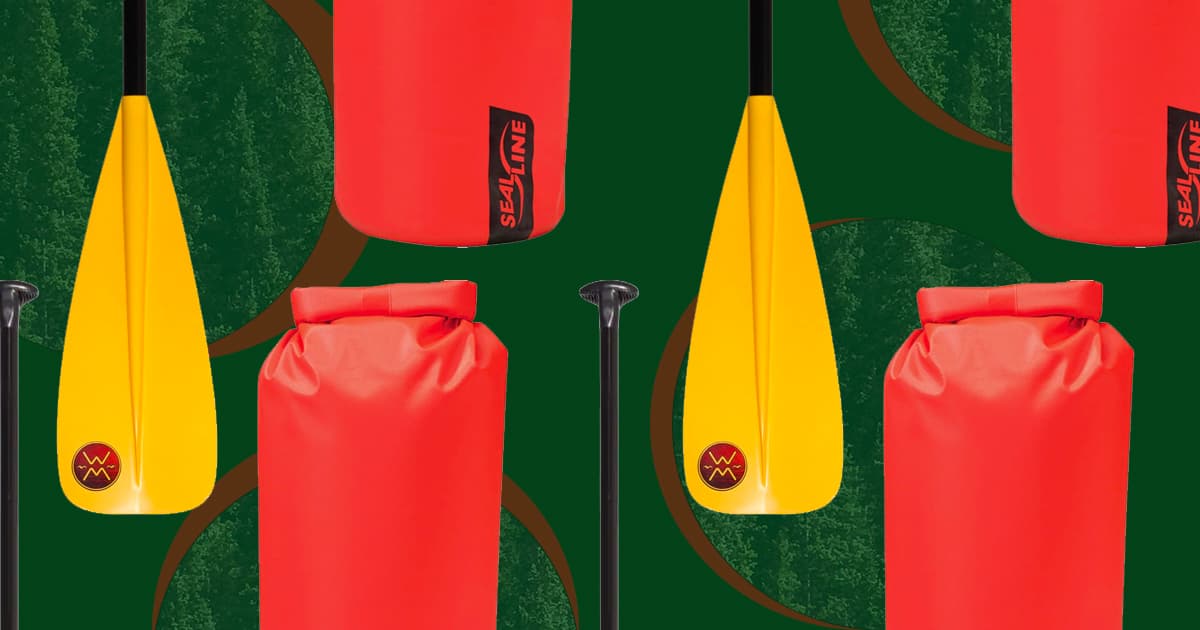 $200+
GoPro Hero11 Black
When it comes to waterproof action cameras, you simply can't beat a GoPro. Since GoPro came on the scene they have remained the industry standard for those seeking to capture every adventurer's most epic moments. If you are looking to splurge and spoil an extra special SUP lover in your life, consider the Hero11 Black, as it's GoPro's best model yet. Some of its best features include allowing automatic highlight videos to be sent to your phone, a larger image sensor, and HyperSmooth stabilization, which will help make those SUP videos look effortless rather than shaky.
Shop GoPro Hero 11 on Amazon >>
Inflatable Stand Up Paddle Board
For stand up paddle fanatics, the only thing better than one SUP board is two SUP boards. If you find that your special someone loves to SUP but can find it a bit challenging to transport his or her board, consider buying a more portable SUP board for those occasions.
Having a portable and inflatable backup can come in clutch in so many circumstances. Best of all, it means that he or she can invite you along on an adventure, even if you don't have your own board. It's the gift that keeps on giving. Don't be put off by the inflatable nature of these boards, you can find some high quality SUP boards that will cater to your SUP lover's needs.
Expert's Pick: BOTE Breeze Aero Inflatable SUP Board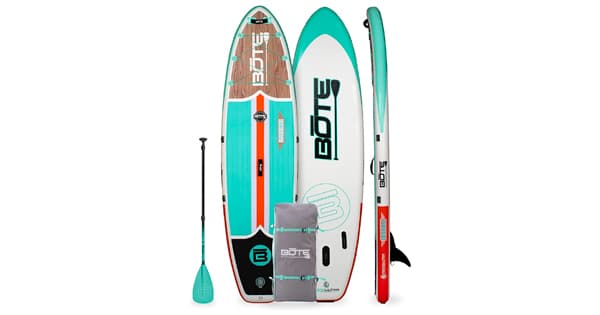 Currently on sale through Amazon, but even when it isn't highly discounted it is still a good value. This board is easy to transport, but also easy to maneuver. It works in perfect conditions, but holds up in choppy waters. It's a great portable second board for the SUP boarder in your life.

See the Best Inflatable Stand Up Paddle Boards of 2023 >>
A SUP-Inspired Vacation
Perhaps the best gift you can give someone who loves paddling is the gift of paddling itself. Surely, if your partner or close friend is obsessed with paddling, you know one or two (or 20) destinations he or she is dying to paddle at. Whether this means a romantic tropical getaway on an island with ample SUP opportunities, or a SUP journey closer to home for a long weekend, this type of trip is sure to wow any SUP enthusiast. Plus, if you live in a climate where SUP boarding is not possible in the winter, can you imagine any gift better than making it possible to paddle in January?
Need Destination Inspiration? Check out our 13 Bucket List Paddling Destinations Around The World >>
Between $50-$200
A New SUP Paddle
Over time, paddles can lose their vigor, or the paddler may simply outgrow the paddle. As one's skill level and interest grows, new paddles should be purchased. If you find that the SUP boarder in your life has grown out of his or her current paddle, or has been eying handmade wooden paddles at specialty stores, then perhaps you found the perfect holiday gift.
There are all sorts of paddles to choose from. There are adjustable paddles, extra light paddles and even rare wooden paddles. They come in all blade sizes, shapes and offsets. As a rule, the larger the person, the larger the blade. The length of the paddle is also crucial, so make sure you have the right measurements. Try and subtly ask specifics when window shopping at REI.
Expert's Pick: Werner Vibe 2-Piece Adjustable Stand-Up Paddle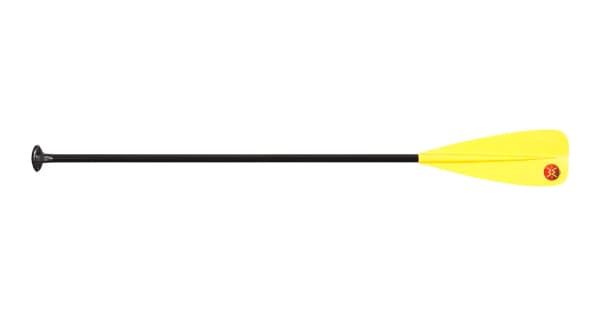 Reach a new performance level with the Vibe. This is a great fiberglass paddle for those looking to upgrade their beginner paddle. Werner takes design features from their top of the line paddle to fit a budget. With the LeverLock grip, you can easily resize length and share with the entire gang.
Shop All SUP Paddles at Backcountry >>
Paddle Board Cooler Bag
If the SUP enthusiast in your life is prone to longer adventures, he or she is bound to get hungry. The only thing better than paddling out to a pristine deserted island, is paddling out to it and then unzipping a cooler filled with ice-cold food and drinks.
They have great coolers on the market that attach to SUP boards so you can forget about them while you paddle. They come in a variety of price points, but be sure to purchase one with reliable insulation.

Expert's Pick: North Shore Cooler Bag With Attachment System
The attachment system makes it easy to quickly and safely mount this cooler to your SUP board. It is a great size for a full-day worth of food and drinks for two (or more). There are several zipper pouches as well, making it possible to organize items accordingly.

Waterproof Smartwatch
Another great investment and gift idea for those who love to SUP for longer distances is a waterproof smart watch. This is a gift that is as great for amusement as it is for safety. A waterproof smart watch can track activity, allow you to make emergency calls, tell time, and keep working even when you take a deep spill.
Expert's Pick: Kospet Swart Watch
This is a great value, highly durable smart watch. It has a touchscreen, and wellness features. It can even get submerged as deep as 50 meters under water. Everything a SUP boarder will need out on the open water.

Under $50
Waterproof Cell Phone Case
Every SUP boarder needs a reliable waterproof phone case in this modern day and age. This technology-saving accessory has come a long way. There are many brands to choose from, each offering differing degrees of protection. Since your SUP enthusiast is prone to being on the open water, it is best to opt for a waterproof case with reliable protection.
Dry Bag
One great, inexpensive and versatile gift for a stand up paddler is a dry bag. Whether it's a book, a towel, or a sandwich, the odds are there are a few items your favorite SUP enthusiast wants to keep from getting soaked. Best of all, dry bags come in all shapes, sizes and colors. So even if he or she has one, you can always buy a larger or smaller size, or buy a fun color you know they will love.
Expert's Pick: SealLine Baja 5-55L Dry Bags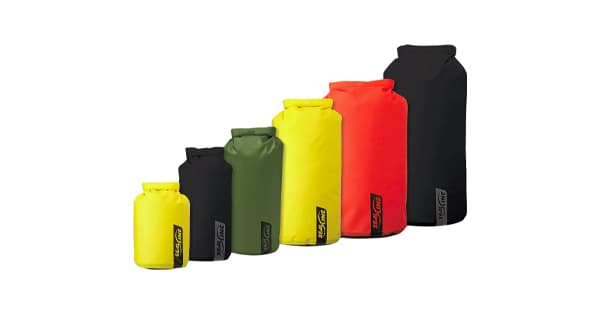 The SealLine Baja Dry Bags have been proven on rivers, oceans, and open roads around the world. These dry bags come in a variety of sizes and colors perfect for any adventure on the water.
See the Best Dry Bags of 2023 >>
A SUP Board Anchor And Buoy Set
While paddling is fun, every SUP boarder needs a break. Sometimes there isn't a sandy cove to pull into. Instead, sometimes the best place to stop is on placid water. This is where an actor would come in handy.
A SUP board anchor and buoy is an out-of-the-box and super thoughtful gift, especially if you know the SUP board lover in your life doesn't have one. Best of all, at well under $50, this gift won't break the bank either.

Expert's Pick: Gradient Fitness Marine Anchor 3.5 lbs
UV Resistant Rash Guard
Clothes are one of the most popular holiday gifts, but they don't always go over well. Try going a different direction, and instead of buying a Christmas sweater, buy your SUP board enthusiast a UV protectant rash guard.
There are all sorts of brands to choose from for rash guards, so try and see if the person you are shopping for is loyal to a specific brand. Choose a rash guard design that suits this person, and opt for a one with ample UV protection. This will help prevent rashes and dreaded sunburn along the back and shoulders. Now ask yourself, does a Christmas sweater do all that?

Expert's Pick: Patagonia Men's Long-Sleeved RØ® Top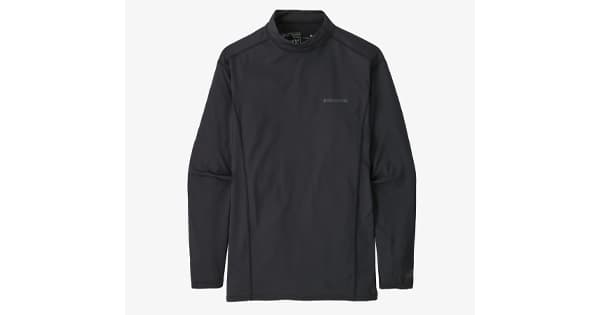 This rash guard is made with light and fast-drying NetPlus® 84% postconsumer recycled nylon made from recycled fishing nets to help reduce ocean plastic pollution/16% spandex. It offers excellent protection from sun and wind, and next-to-skin comfort while paddling.
Tom Gaffey is a travel writer and author who first discovered his love of paddling at his grandparent's lake house in Massachusetts, where he could be found canoeing endlessly. As an adult he fell in love with SUP boarding while living on Oahu's North Shore. He also loves exploring in a kayak around some of his favorite places in the world, like Puerto Rico, Montenegro and the hidden shores of Oaxaca.