Southern Right Whale's Hello Flips Kayak
---
What happens when you get a little bump from a big whale? Watch as a curious southern right whale came a little too close when saying "hello" to a paddler off the eastern coast of South Africa.
-
"Coming in after a few hours at sea on my Stealth kayak I came across 2 whales chilling in front of the spot we usually launch from. This was the very first time I have seen any whale so close in all the years of launching next to Catfish reef at Salt Rock near Ballito on the East Coast of South Africa. As they were just behind backline I followed them for a little while keeping my distance. To my surprise the smaller whale came closer towards me and "said Hello"...fortunately my trusted GoPro Hero 5 Black Video Camera was at hand to capture this special moment on Tuesday 18 September 2018."
- Jaco Tredeux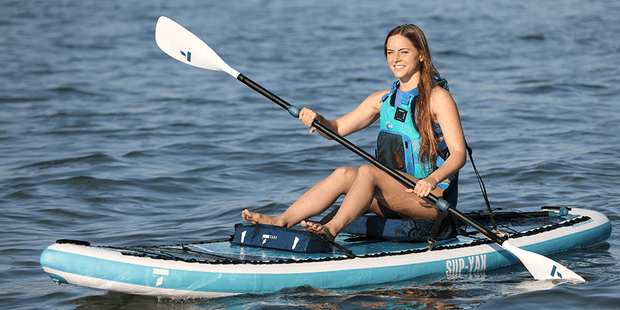 TAHE 10'6 & 11'6 SUP-YAK Inflatables
2-in-1 Kayak & Paddle Board complete packages for single or tandem use.