Float Plan - Safety Series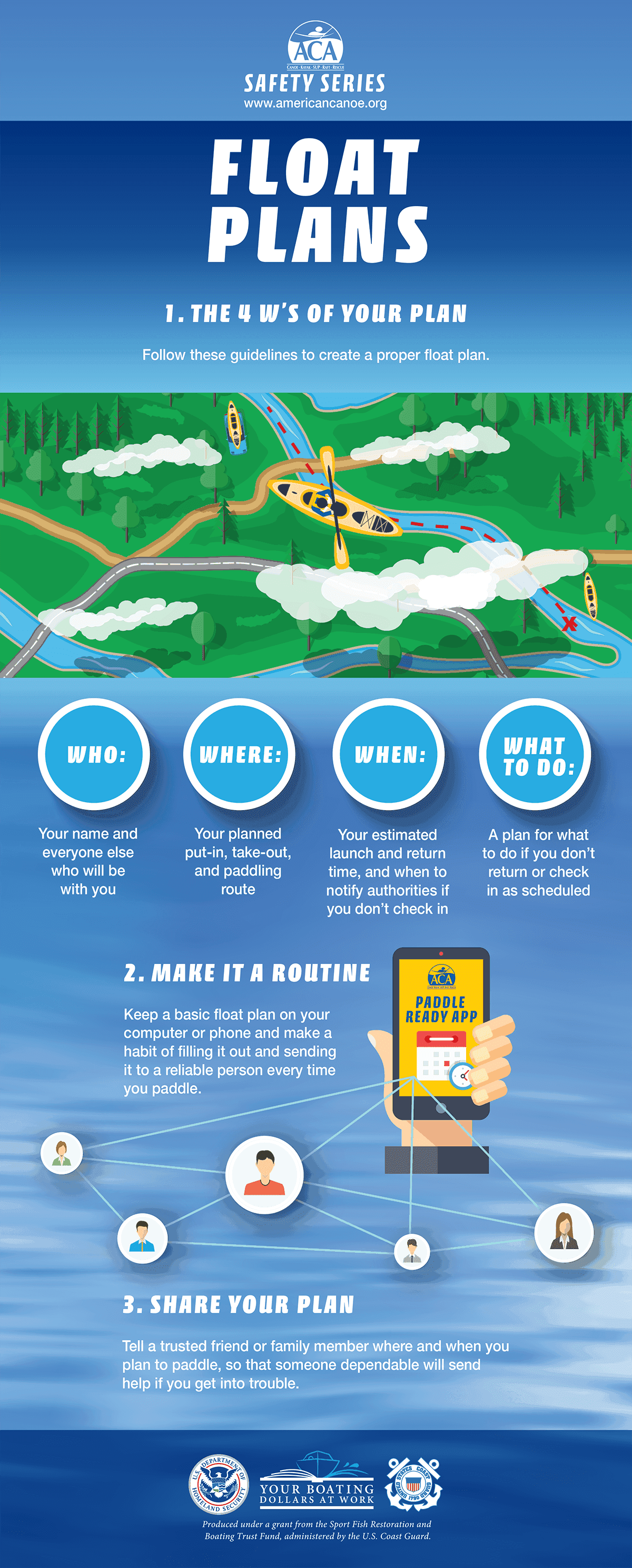 Float Plans
The 4 W's of your plan
Follow these guidelines to create a proper float plan.
Who: Your name and everyone else who will be with you.
Where: Your planned put-in, take-out, and paddling route.
When: Your estimated launch and return time, and when to notify authorities if you don't check in.
What to do: A plan for what to do if you don't return or check in as scheduled.
Make it a routine
Keep a basic float plan . on your computer or phone and make a habit of filling it out and sending it to a reliable person ever time you paddle.
Share your plan
Tell a trusted friend or family member where and when you plan to paddle, so that someone dependable will send help if you get in trouble.