Defensive Boating - Safety Series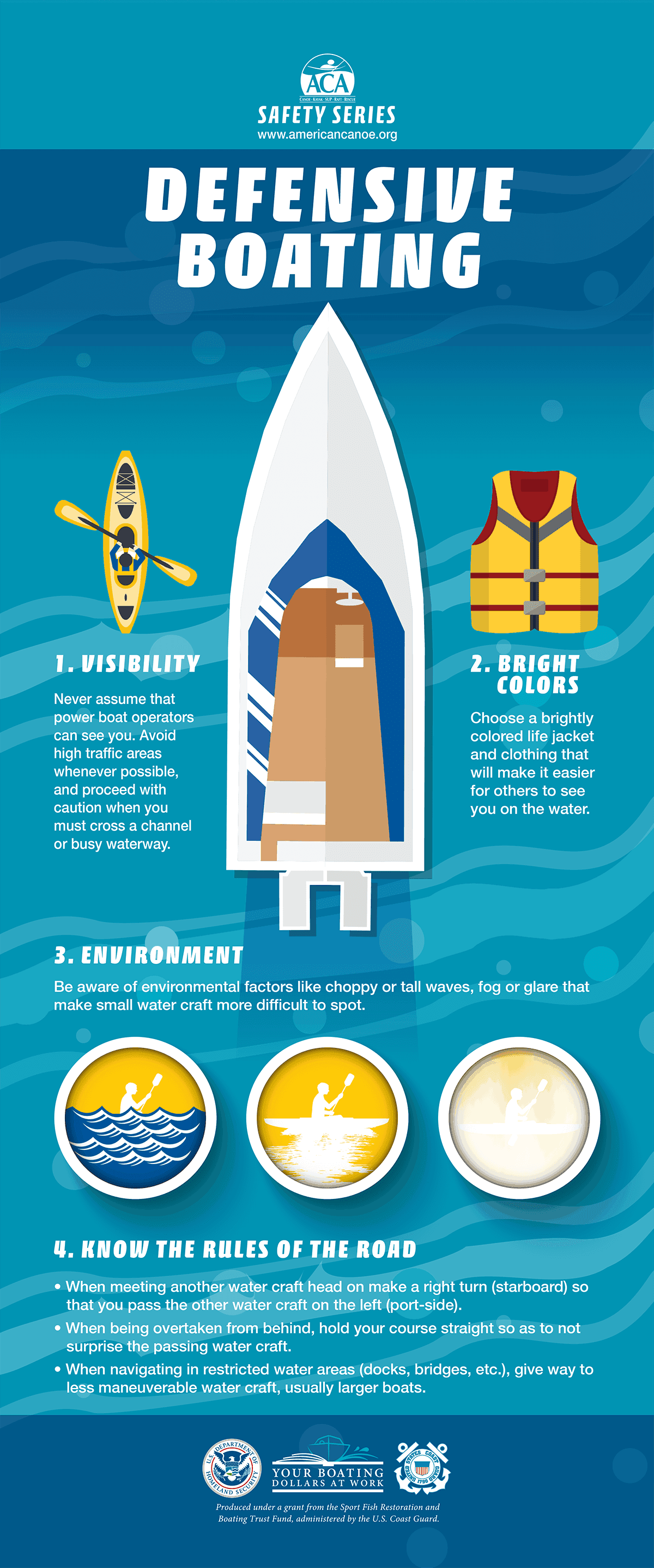 Defensive Boating
Visibility
Never assume that power boat operators can see you. Avoid high traffic areas whenever possible, and proceed with caution when you must cross a channel or busy waterway.
Bright colors
Choose a brightly colored life jacket and clothing that will make it easier for others to see you on the water.
Environment
Be aware of environmental factors like choppy or tall waves, fog or glare that make small water craft more difficult to spot.
Know the rules of the road
When meeting another watercraft head on make a right turn (starboard) so that you pass the other water craft on the left (port-side)
When being overtaken from behind, hold your course straight so as to not surprise the passing water craft.
When navigating in restricted water areas (docks, bridges, etc.), give way to less maneuverable water craft, usually larger boats.