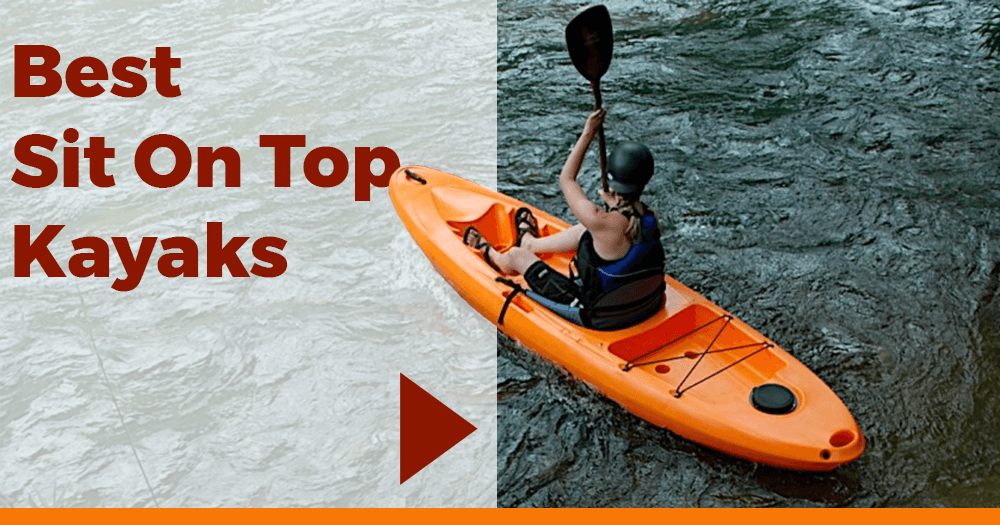 The Best Sit On Top Kayaks
Sit-On-Top Kayaks, while it is descriptive, is not the most graceful title. Regardless of their birth name, sit on tops are one of the most popular categories of kayaks- and rightfully so! Their name depicts exactly what they are designed for: a large, open cockpit that makes for easy entrance/exit and also makes for a stable and agreeable kayak for so many to paddle.
Sit on tops hold such a commanding place on so many folks' beaches, kayak racks, and garages because they are well-suited for the casual paddler in casual environments. A must-have at the inland lake, cottage beach, or for the beginner/casual paddler or fisher. If you're not planning for a serious expedition, touring adventure, or whitewater craze, then you'll be right at home with a sit on top. A few starting points in your research:
Some of the golden rules when buying a kayak- read reviews (not just for the rating, but for the specifics of that experience as we all vary) and you can try it before you buy it! There are plenty of demo days or ways to try it on for size before you commit to the purchase.
Best Sit On Top Kayaks for Beginners
While any SOT would be fine for a beginner, let's assume that if it is truly your beginner boat, you don't need to spend a fortune. So here are the top rated sit on top kayaks for under $500. There are plenty of other cheap kayaks that include inflatable kayaks, sit inside kayaks, and more, but there are specifically just sit on tops that have been praised by the paddling community.
Best Sit On Top Tandem Kayaks
All of the stability known in a sit on top is what makes these excellent tandem kayaks. Excellent for couples and families, some are even modular and others even fit a third! If a tandem sit on top is of consideration, you'd be wise to also check out pedal-drive fishing kayaks for some tandem options as well!
Best Recreational Sit On Top Kayaks
If looking past just the beginner SOTs, these are the best recreational sit on top kayaks. You'll find some pedal-drive as well as traditional SOTs, but all with glowing reviews.