Paddling through tranquil crystal clear blue waters in a secluded wilderness is a moment of zen that every paddler searches for. But it's when from the water leaps a fish, or even a whale, that amazing and everlasting memories are formed. Paddling might be great for exercise and it can bring you a wonderful sense of calm, but paddling's unique ability to connect the paddler with wildlife that sets it apart from many other water sports.
There is life thriving in nearly every body of water. From trout jumping for midges in muddy inland rivers, to 2,000-pound leatherback turtles laying eggs on secluded tropical beaches, magical wildlife is everywhere- you just have to seek it out. So if you are on a quest to seek out the world's most impressive wildlife on your kayak or canoe, consider exploring these 10 iconic paddling destinations with incredible wildlife viewing opportunities.
From the southernmost place on Earth to the world's most vast river and rainforest system, this wildlife viewing and paddling guide has something for everyone. So if you have a new GoPro that needs some jaw-dropping footage, look no further than these 10 incredible wildlife paddling destinations.
10 Iconic Paddling Destinations For Epic Wildlife Viewing
1. The Amazon, Brazil, and Ecuador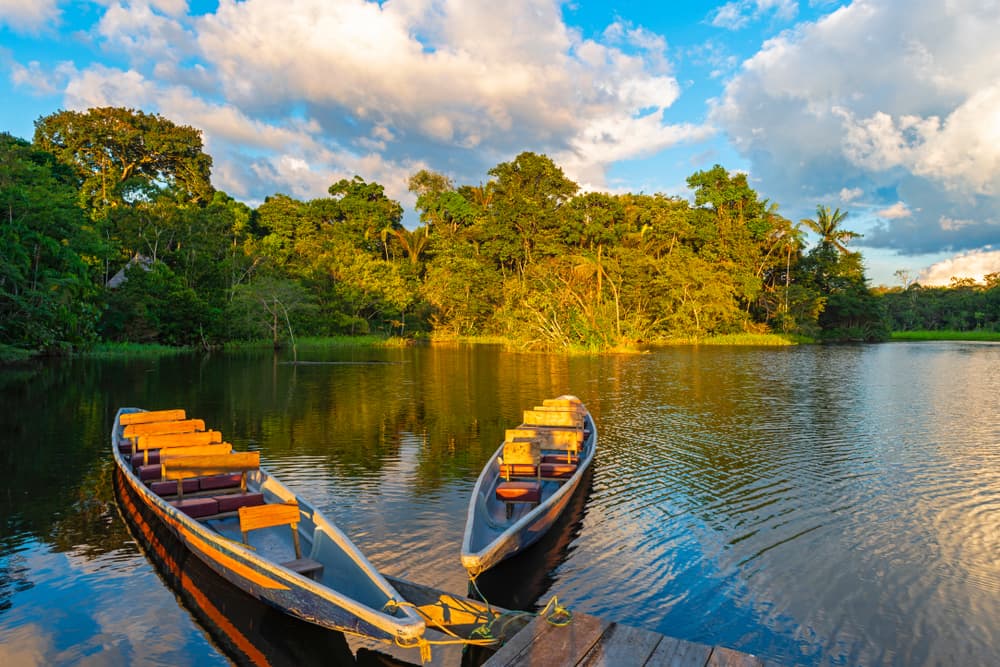 Paddling or not, you can't write a list of top wildlife viewing places in the world without putting The Amazon at the top of the list. The Amazon basin is gigantic, and that's an understatement. This wonder of the world covers 35% of the entire South American continent, and its river system flows through 8 countries.
This bucket-list-worthy paddling destination is most popularly enjoyed in Ecuador and Brazil. Both countries have many guided kayaking tours, ranging from one day to nearly two weeks. Brazil and Ecuador are ideal locations because they allow paddlers to see a high concentration of diverse wildlife throughout the paddle down the river.
From hundreds of exotic bird species to jaguars, monkeys, and even freshwater dolphins, the Amazon is nature's most incredible exotic zoo. This also makes the Amazon basin the ultimate wildlife viewing destination for those looking to explore with a paddle.
2. Antarctica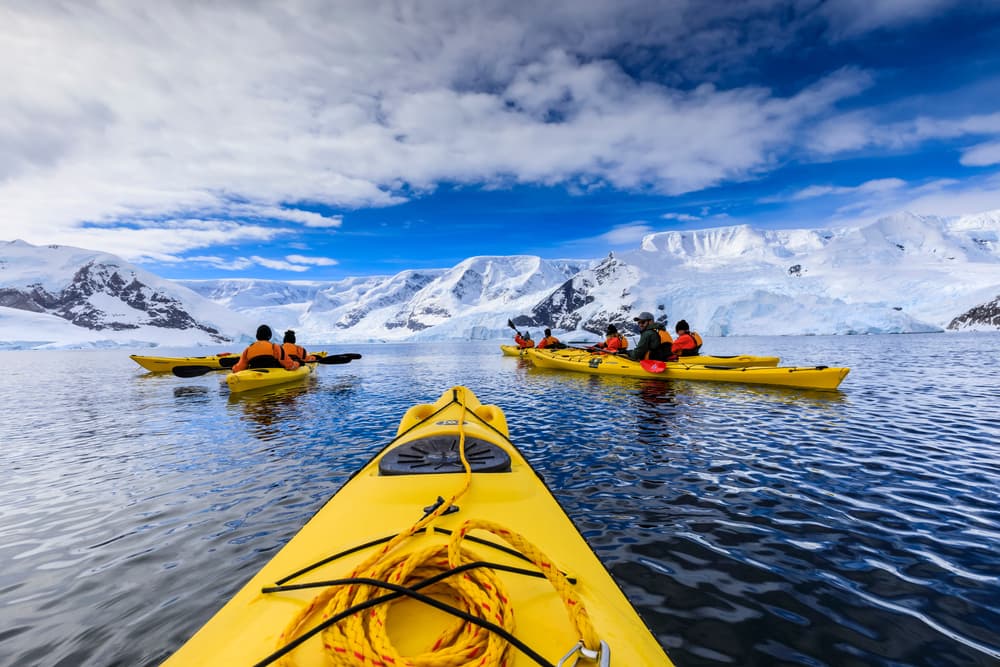 If the Amazon rainforest is too humid, hot, and exotic for your tastes, consider the polar opposite - literally. Antarctica is a once-in-a-lifetime paddling experience near the South Pole. This fairly untouched continent has only recently begun to boom with eco-tourism.
One of the top things to do in Antarctica is paddle along its glacial borders and spot wildlife you may never have thought you would see in its natural habitat. There are whales breaching, as well as giant icebergs to navigate around.
Perhaps the most incredible part of staying in Antarctica is seeing penguins wiz by you underwater, coming just inches away from your boat. Paddling in Antarctica is truly an other-worldly experience and something every paddler in touch with nature and wildlife should experience.
3. Okavango Delta, Botswana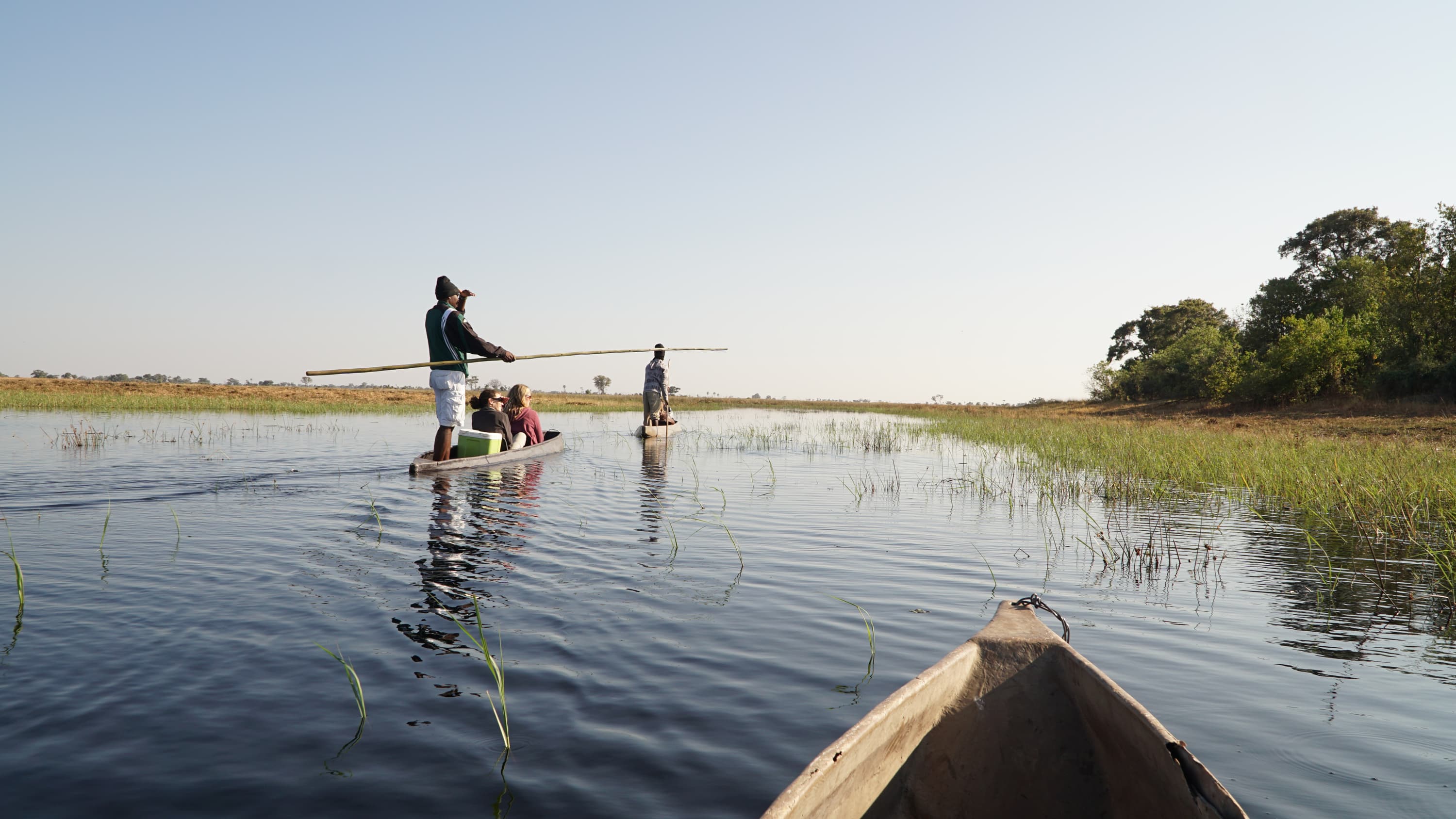 Perhaps the best wilderness-viewing activity on the planet is an African safari. There is the fabled Serengeti, the popular Krueger National Park, and the iconic Okavango Delta, just to name a few.
When you think of a safari you likely think of mud-covered jeeps, khaki vests, and 4-wheel drive. But one of the best ways to experience an African safari is with a boat, paddle, and guide. The Okavango Delta is the best place to make this paddling safari happen.
There are a range of excursion options, from day trips to overnight excursions and even a 10-day paddling and camping adventure that stretches the entire length of this one-of-a-kind delta. Get up close and personal on the river with the giant hippopotamus, elephants, and African buffalo. Follow the guide as he or she points out some of the many endangered species that call this area home, including the cheetah, lion, and white and black rhinoceros.
4. Komodo Islands, Indonesia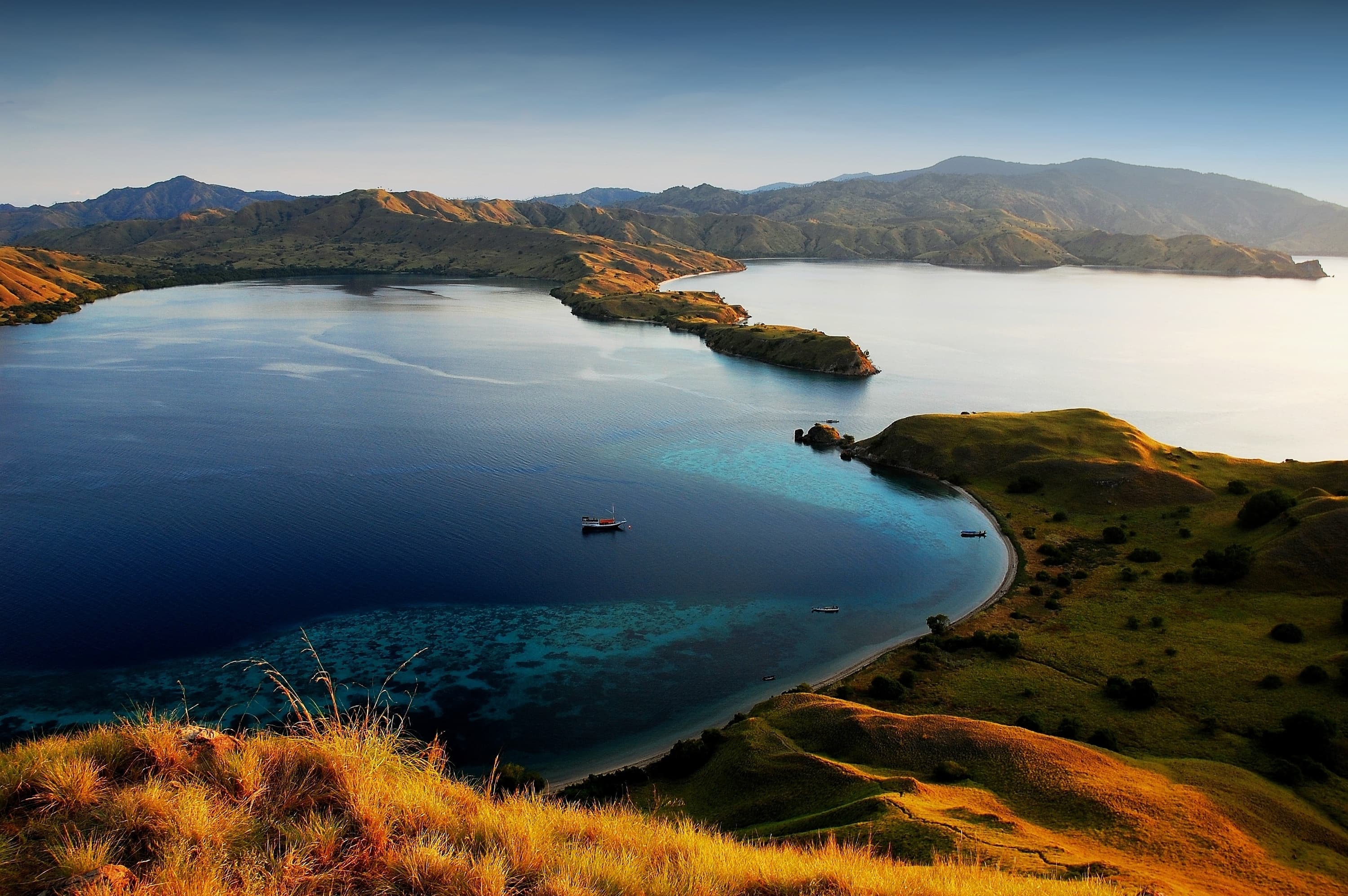 The one thing an African safari doesn't have is dragons. You will have to take a trip to Indonesia for that. The Komodo Islands are a remote and sparsely inhabited island chain in Indonesia. Unlike nearby Bali, where there are bustling resort towns, Komodo has much more humble accommodations. But what the islands lack in nightlife, they make up for in wildlife.
These islands are home to the world-famous Komodo dragon, the largest lizard in the world. These real-life Godzillas weigh in at an average of 150 pounds and are very dangerous, but a marvel to witness from afar.
When visiting the Komodo Islands you can embark on a multi-day wildlife paddling tour. See the famous dragons, then snorkel with giant manta rays and tons of other exotic sea creatures, including occasional whale sharks. This is a great way to combine mythical and awe-inspiring wilderness with a tropical paradise vacation.
5. The Johnstone Straight, British Columbia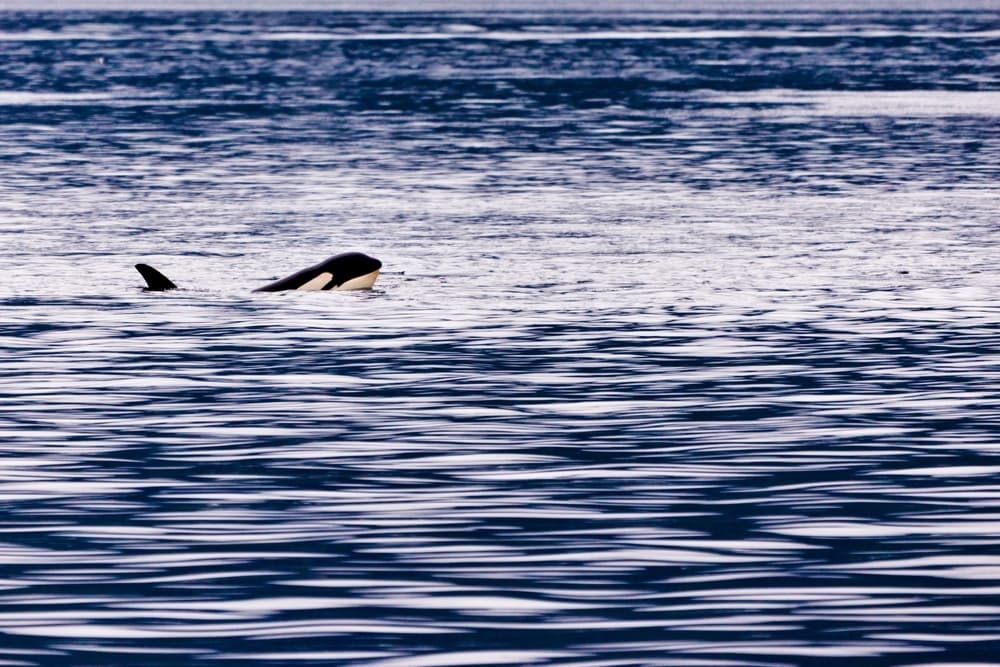 There are few encounters more jolting and sought after by paddlers than seeing a whale breech just a few meters ahead of them. If this is a dream you keep returning to, consider packing your bags and heading to the Johnstone Straight off the coast of British Columbia.
The Johnstone Straight, located close to Vancouver's coast, is home to the largest resident pod of orcas (killer whales), in the world. This means the odds of seeing these wild and incredible creatures on a paddling excursion here are quite high. The straight has some challenging currents sometimes but is fairly protected from major waves and weather, making it one of the best places to paddle in British Columbia.
This straight also sees several species of sea lions, and seasonally they are home to humpback whales. In other words, if you want to see whales jump as you paddle in protected waters, look no further than the Johnstone Straight.
6. Sea Of Cortez, Mexico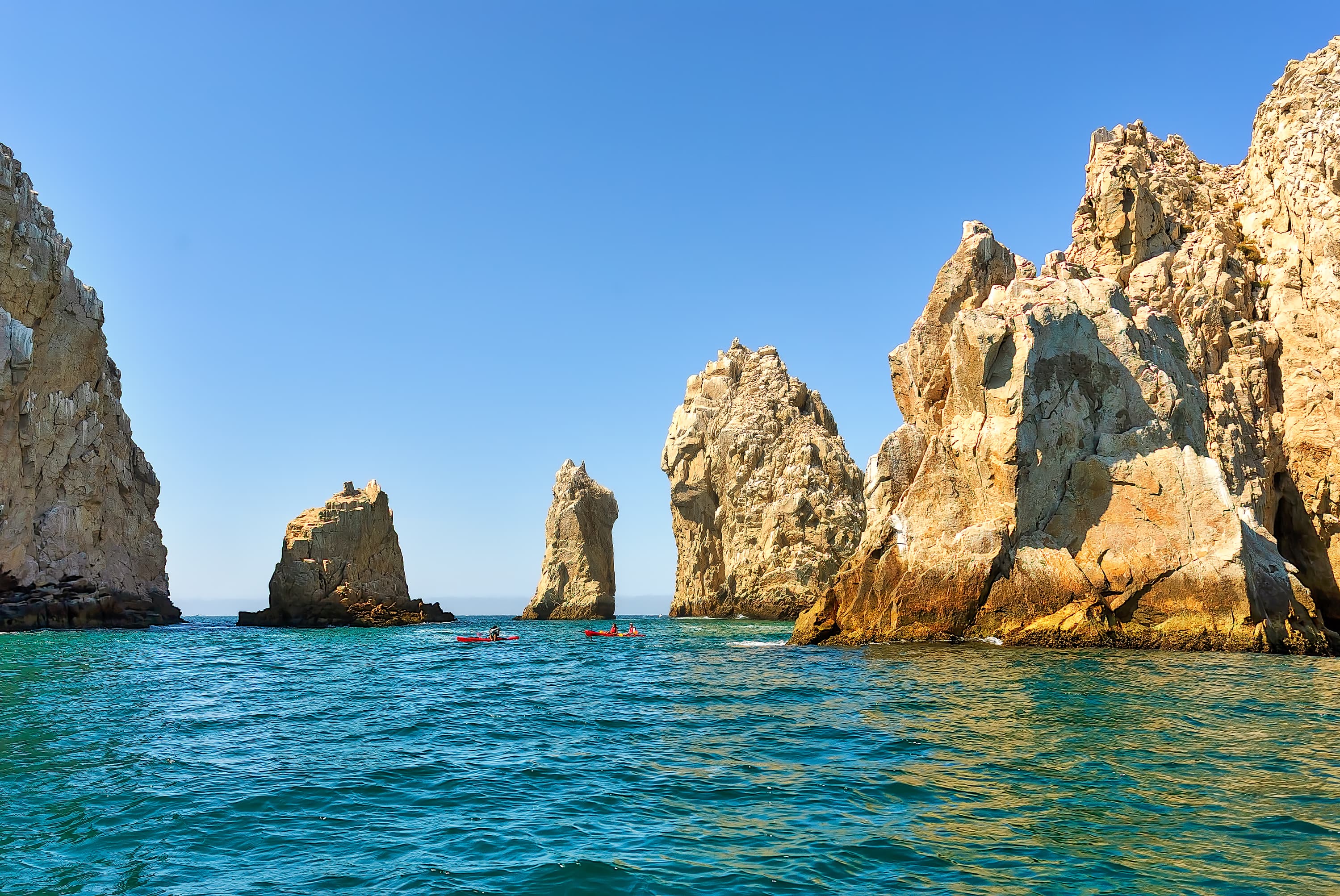 Another body of water known for its plethora of wildlife is the Sea of Cortez, located off the coast of Mexico's Baja Peninsula. Many flocks to Baja to enjoy the amazing fish tacos, margaritas, and resort life in Los Cabos and Cabos San Lucas. But this region is also one of the best destinations for marine wildlife enthusiasts.
Some of nature's most exotic and awe-inspiring marine creatures and birds call this sea home. Some of the rarest and most exciting include the blue whale, the world's largest animal, as well as whale sharks, orcas, fin whales, and more than 2,000 other marine species.
There is also a Cabo Pulmo National Park, a 20,000-year-old coral reef that is protected by UNESCO. The Sea of Cortez is vast, and it is a great place for families and couples who like to inject a bit of paddling into a vacation.
For those who are looking for an ultimate paddling and wildlife package, you can choose from a variety of multi-day trips. Paddle along jumping manta rays, and spot the upwards of 20 species of whales and several dolphin species that come up for air in this abundant body of water.
7. Glacier Bay, Alaska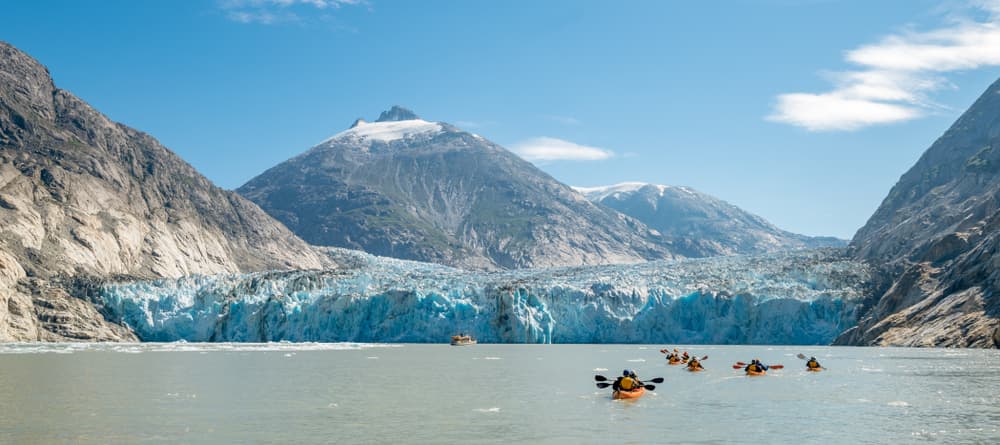 For those looking to experience the grandeur and purity of the great North, there is no place better than Alaska. Kayaking through any of its many water bodies you'll start to notice that everything looks bigger and more wild in Alaska. The glaciers, bears, moose, mountains, and even the trees seem to grow larger and more wild here. Glacier Bay National Park is a fantastic place to kayak and fully absorb all this incredible enormity.
There are a variety of multi-day kayaking excursions that combine wildlife viewing with the raw arctic beauty of this protected region. Spot sea otters and orcas as bald eagles soar above. You can even watch families of giant bears along the shores, at a safe distance of course. With a name like Glacier Bay, expect to spend time navigating around huge floating icebergs as you paddle through this natural playground - but that's half the fun.
8. The Galapagos, Ecuador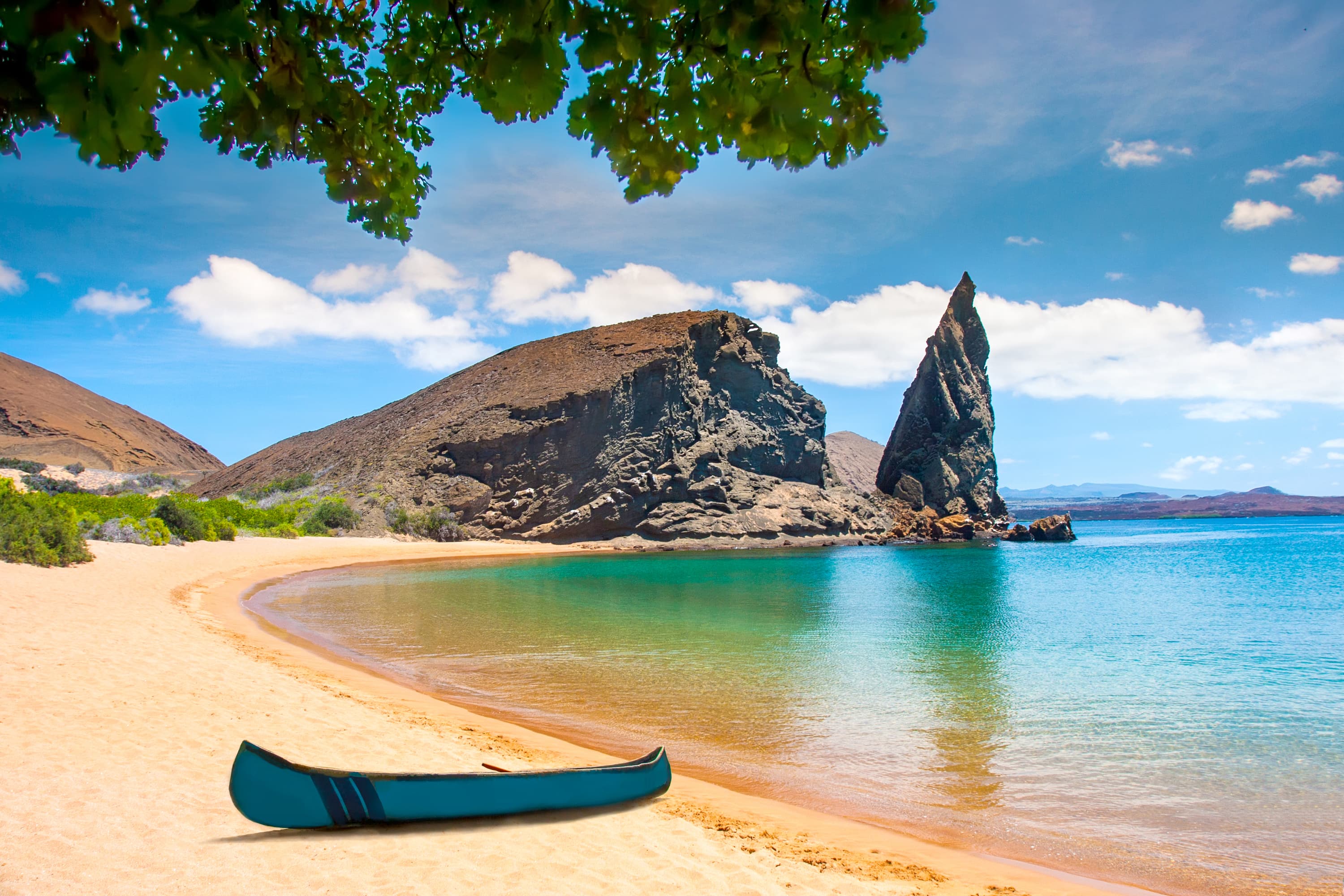 Few island chains have such a fabled history of important documented wildlife as The Galapagos. Thanks to Charles Darwin, this isolated archipelago, located 600 miles off the coast of mainland Ecuador, is one of the most famous, albeit remote, island chains in the world.
This island chain, more than anything, is known for its unique and important wildlife. From various bird species that helped prove Darwin's theory of evolution, to ancient tortoises and all sorts of other turtle and lizard species - the Galapagos has it all.
Not only is the Galapagos teaming with wildlife viewing opportunities, but one of the best ways to see much of this jagged landscape and these exotic creatures is by paddling. There are all sorts of hidden nooks and crannies along this island chain's coast that tour boats and more motor boats can't access, giving kayaks and paddling tours a major advantage.
9. Patagonia, Chile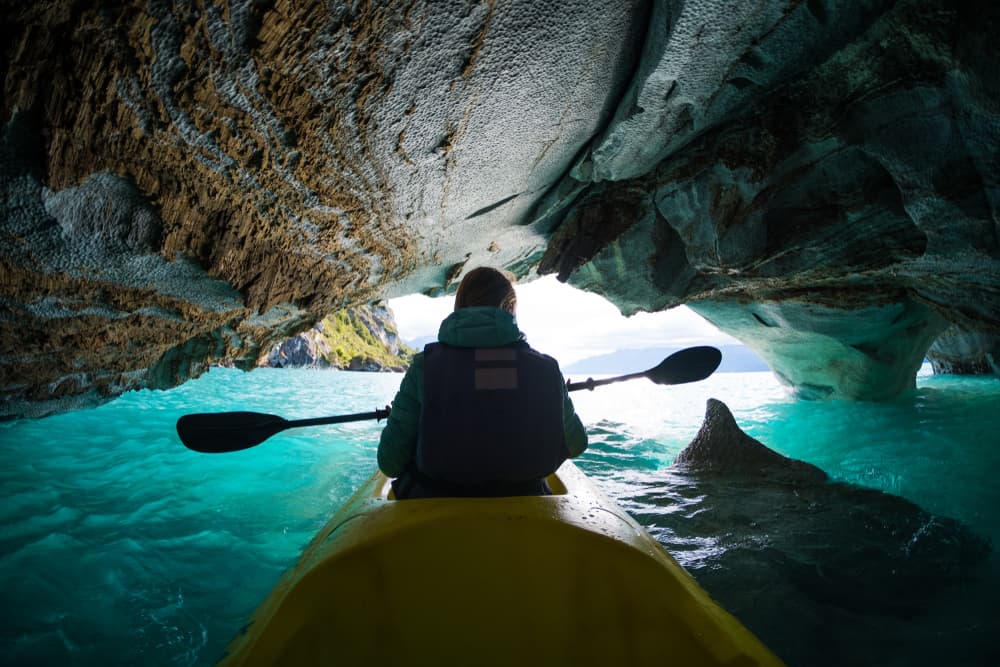 Another iconic South American wilderness destination is Patagonia. While Argentinian and Chilean Patagonia both offer untouched natural landscapes and unspoiled wilderness, Chilean Patagonia is arguably the better destination for those seeking paddling and wildlife viewing.
The paddling alone in this region is iconic. From some of the most famous and challenging rapids to the most stunning emerald lakes with mountainous backgrounds you could ever imagine, and that's not even considering the ocean and bays.
The wildlife in this region is equally varied. Sure, you are bound to see many species of llama, but there are also various endangered species in this region. From leopard seals on the southern coast to pumas in the grassy hills and mountains, as well as whales, penguins, and elephant seals.
Patagonia has so much to offer. It is easy to get lost in the hiking trails and famous lakes and rapids, but don't forget to take the time to embrace the truly unique wildlife that helps make Patagonia unlike any other paddling destination.
10. Monterey Bay, California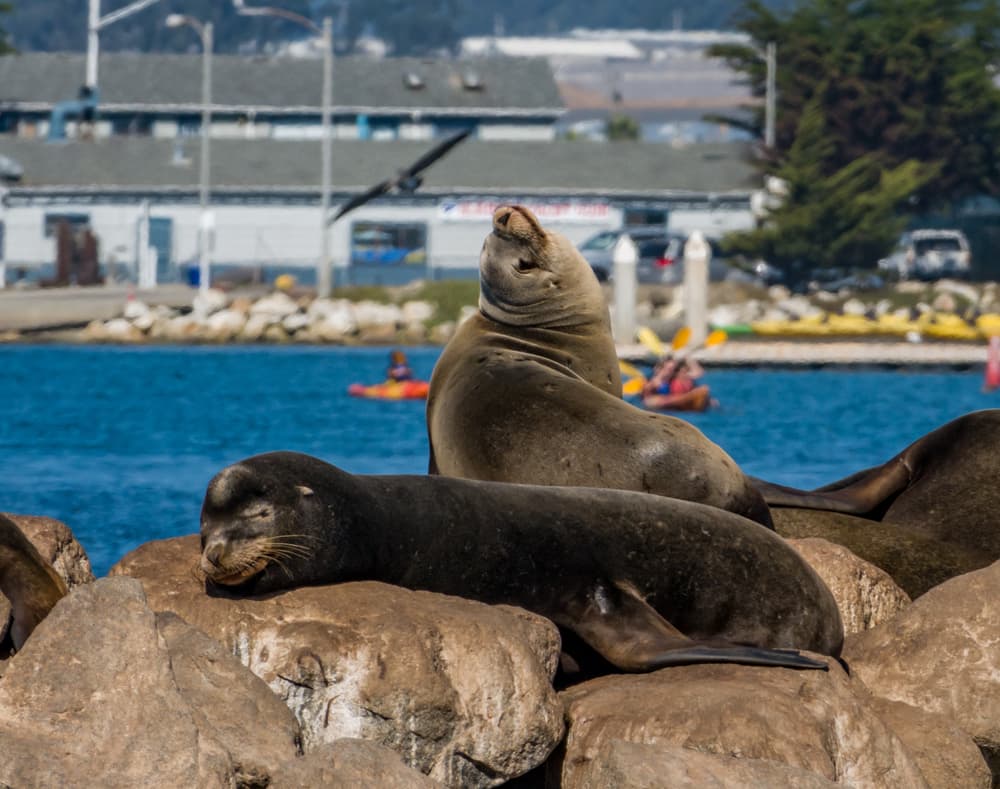 If you live in the United States, you don't have to stamp your passport or even get on an airplane if you want to experience some of the best wildlife viewing on a kayak or canoe. Monterey Bay, off California's Central Coast, is home to a wide variety of marine and bird species that wildlife enthusiasts are dying to see.
Best of all, The Monterey Bay National Marine Sanctuary is federally protected. In fact, it is the largest protected ocean space in the entire continental United States region.
There's a reason this region was featured in Pixar's underwater classic "Finding Dori," it's a bounty of wildlife. The Monterey area is home to aquatic plant life, rare mammals, shellfish, and everything you could hope to encounter. Once you arrive on shore, enjoy some of America's best restaurants and wine in nearby California wine country.
Essential Extras For A Wildlife Viewing Paddling Adventure
GoPro & Accessories: The latest GoPro is a compact, water-resistant unmatched way to document your wildlife paddling excursion. The GoPro Hero 10 was on our 2023 holiday gift guide due to its ease of use and user-friendly nature. Ensure you have the right accessories for your journey, including a kayak mount and a floating handle.
Polarized Glasses: Polarized glasses are key for protecting your eyes from UV light on any paddling adventure. Polarize glasses are also amazing at minimizing the glare that reflects off the water. This makes viewing wildlife below the surface and on land significantly easier.
Binoculars: Binoculars are a must-bring item for and wildlife-viewing paddle. Often some of the best sightings are a bit far away, as you can never predict when an animal will appear on a coastline or breach the water.
Ensure you have water-resistant binoculars that are compact, easy to focus and do not have too many bells and whistles. Remember you will need to paddle and view at the same time, so simple and high-quality binoculars are best.

Splurge On A Private Guide: Sure, many adventurous paddlers prefer the freedom of venturing through waters with just a map and GPS. But when you want to see wildlife, consider a guide. Some wildlife is quite dangerous (bears, hippos, and crocodiles to name a few). Having guides is a great way to significantly improve your safety. Guides are also bound to do a fantastic job finding all the incredible wildlife you are looking for. So consider adding a guided trip (even for a half day) to ensure you don't miss out on harder-to-spot animal sightings.