Inside every paddler lives an adventurer's spirit that is eager to break free. After all, each act of paddling from the land you know into an ever-changing body of water is a meditation on exploration that helps feed the inert desire to uncover secrets of this great unknown.
One beautiful aspect about paddling is you can discover a whole new world that lives just beyond the borders of your town, simply by strapping a vessel to your car's roof and taking a short drive. But these local trips can only do so much to feed that spirit of a true explorer. It is only a matter of time before most paddling enthusiasts crave a completely authentic and wild experience on the water - and nothing is as authentic and untamed as a paddling excursion in Africa.
In Africa, you can kayak the fabled Nile River, waving at locals in Nubian villages while gazing up at temples built thousands of years ago. Further South, you can experience a safari while paddling down a river or through a delta, spotting elephants, zebras, lions and so much more. From tropical coral reefs to beaches with penguins, there is something for everyone in these eight unforgettable African paddling excursions.
Eight Unforgettable Paddling African Paddling Excursions
1. Okavango Delta And Chobe National Park, Botswana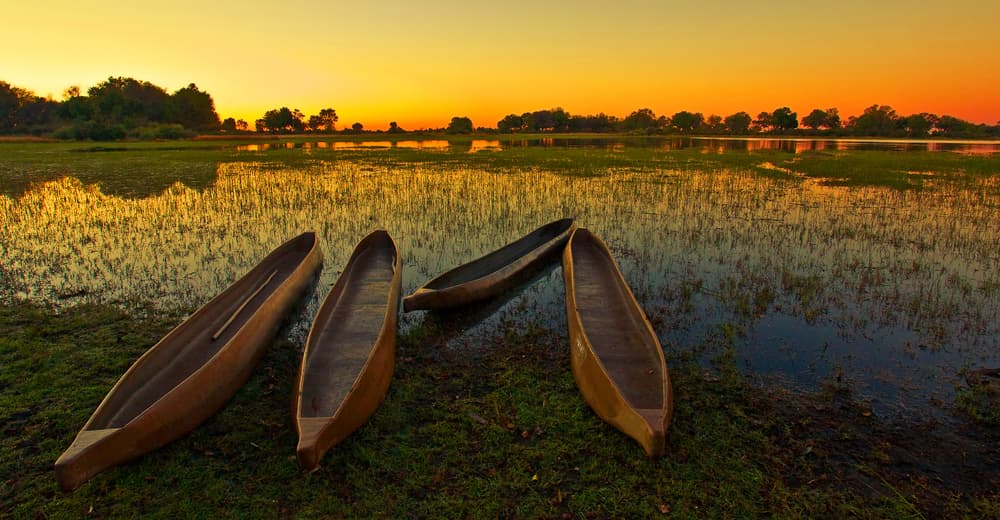 The Okavango Delta in Botswana is a robust Eden of life. Not only is it bustling with all sorts of exotic animals, but it is also a shelter for some of the most endangered and fascinating species on the planet. Some such species that call this famous river delta home include cheetahs, both white and black rhinoceros, lions, and African wild dogs.
With all these animals and the plentiful water that keeps their populations thriving, it is no wonder that the Okavango is one of the world's premier wildlife viewing areas for paddlers. There are many land safaris, as well as five-star lodges in this region, but for a truly immersive and unforgettable experience, you can paddle through the Okavango.
There are several multi-day paddling expeditions you can take where you canoe with a guide and a small group through a portion, or even the entire stretch, of the Okavango. These excursions range from a single afternoon to 10 or even 14 days. The cost also varies, as the overnight lodging can range from basic tents to luxurious clamping along the river. Regardless of the package you choose, this is sure to be one of the most memorable experiences on the water you will have in your entire life. It is possible to come to the Okavango throughout the year, but the best time to enjoy a canoe safari tends to be after the rains and before the summer, between May and August.
2. Okavango Delta, Zambia, and Zimbabwe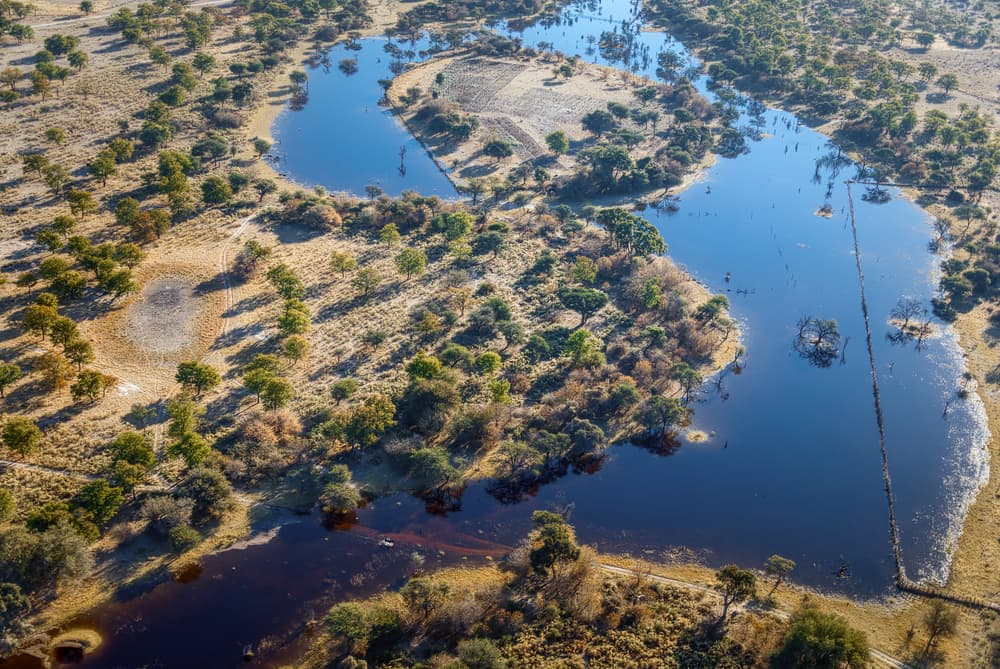 Being the lifeblood of Victoria Falls, one of the official natural wonders of the world, there are few rivers more special and famous in Africa than the Zambezi. Victoria Falls is a sight to behold, and it is worth the trip to Zimbabwe and Zambia just to witness it, but there is so much more exploring you can do on the Zambezi.
This river has many moods, from tranquil to uproarious. The strength of the river changes significantly based on the time of year and location, but the two main paddling attractions are its intense rapids and its intimate canoe safaris.
For some of the most intense white water, you can time your journey after the rainy season. This is when the water beyond the falls explodes with bursts of white water. These rapids are for experts and daredevils only, and should be enjoyed on rafting boats with expert and trusted guides.
For those looking for a less stressful paddle, consider a paddling safari expedition on the upper Zambezi. This part of the river flows lazier, and it widens upwards of one kilometer at many positions. There are full-day and multi-day excursions where you can spot wildlife, set up camp and see long stretches of this wild and peaceful part of the Zambezi.
3. The Nile River, Egypt
There is arguably no river more famous in World history than the Nile. Its waters are as fabled as they are crucial, and measuring 4,132 miles long, it is also the longest river in the world. So, if you are a die-hard paddler, a trip to Africa isn't really complete without a paddle down the Nile.
This famous river stretches through many climates and countries, but no section is more famous and magical than that between Aswan and Luxor, Egypt.
This area of the Nile is the route many cruise ships take tourists, and there is never a shortage of feluccas - the Egyptian sailing vessels - tacking back and forth up and down the river. But for a more intimate and slow pace, you can actually paddle portions of this incredible route. The trip starts in Aswan, home of Delphi Temple, Elephantine Island, and well-preserved Nubian villages. The trip then flows downstream (the Nile travels North), making the multi-day paddle to Luxor a breeze.
Like most African paddling excursions, kayaking from Aswan to Luxor should be enjoyed with a group and an experienced guide. This keeps your trip safe and organized. It also ensures you have accommodations in the right places and a place to safely store your kayaks when you visit incredible island landmarks like the Temple of Edfu and Karnak.
4. Arusha National Park, Tanzania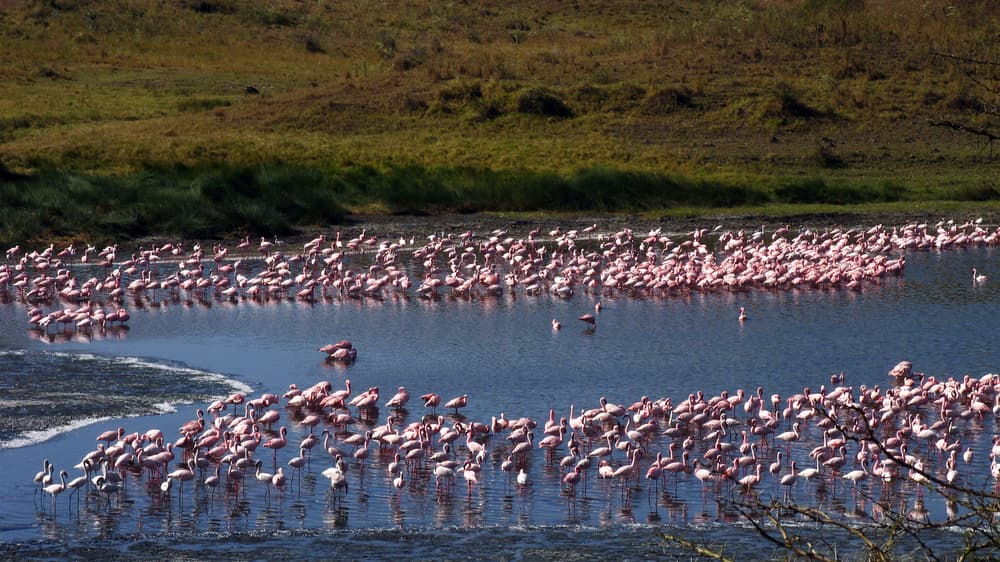 If you are looking for a paddling trip that checks off all the bucket list fantasies you have about the African wilderness, then you should look ints a trip to Arusha National Park in Tanzania.
A canoe safari on Momella Lake has everything you could dream of in an African paddling session. Sweeping vistas, wildlife galore, and even a view of Mount Kilimanjaro in the distance. Imagine looking out at the late afternoon sun as it falls behind Kilimanjaro while you paddle in this pristine lake.
Momella Lake is not the only paddling opportunity in this incredible national park, but it is definitely the most popular. It is a great half-day paddling excursion for those who want to incorporate an incredible paddle into an African safari, but don't want to make the entire trip about being on the water. After all, much of Africa's beauty is located on land.
5. Lake Malawi, Malawi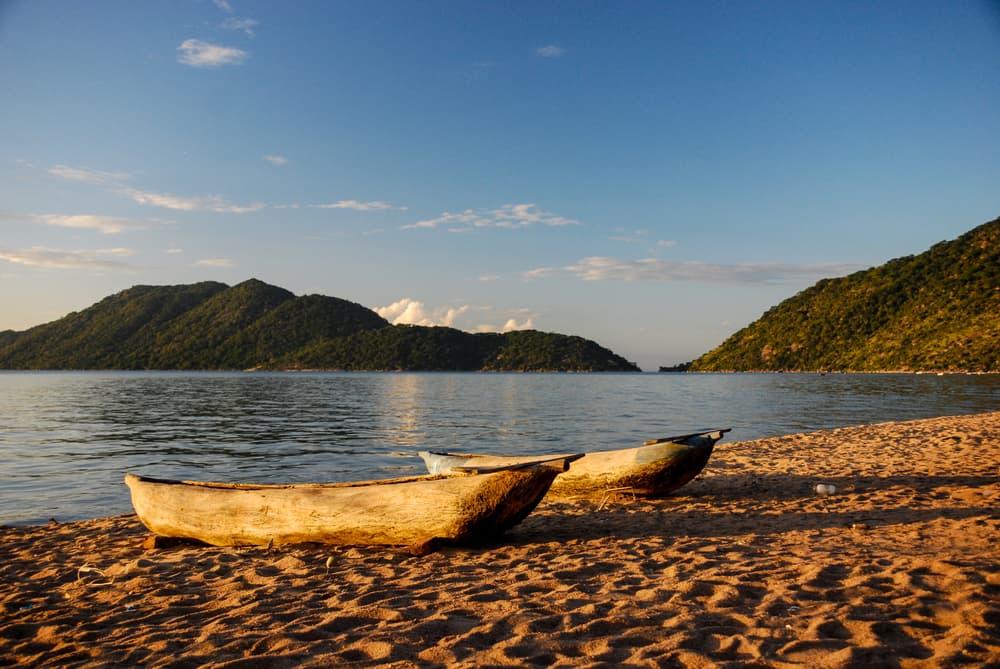 Lake Malawi is a stunning and vast lake that has endless exploration possibilities and is best enjoyed on a canoe or kayak. The lake has tons of islands sprinkled throughout it, and it's possible to join a guided tour and explore many of them.
Lake Malawi is home to many exotic creatures, from the more dangerous hippos and Nile crocodiles to the majestic African fish eagle, and many other exotic birds. A paddling tour of Lake Malawi can be an involved week-long expedition, or a single afternoon adventure that you enjoy from your lakefront resort, in-between massages and pampering sessions. This makes Lake Malawi ideal for those who want options for their African paddling excursion.
6. Cape Town's Western Cape, South Africa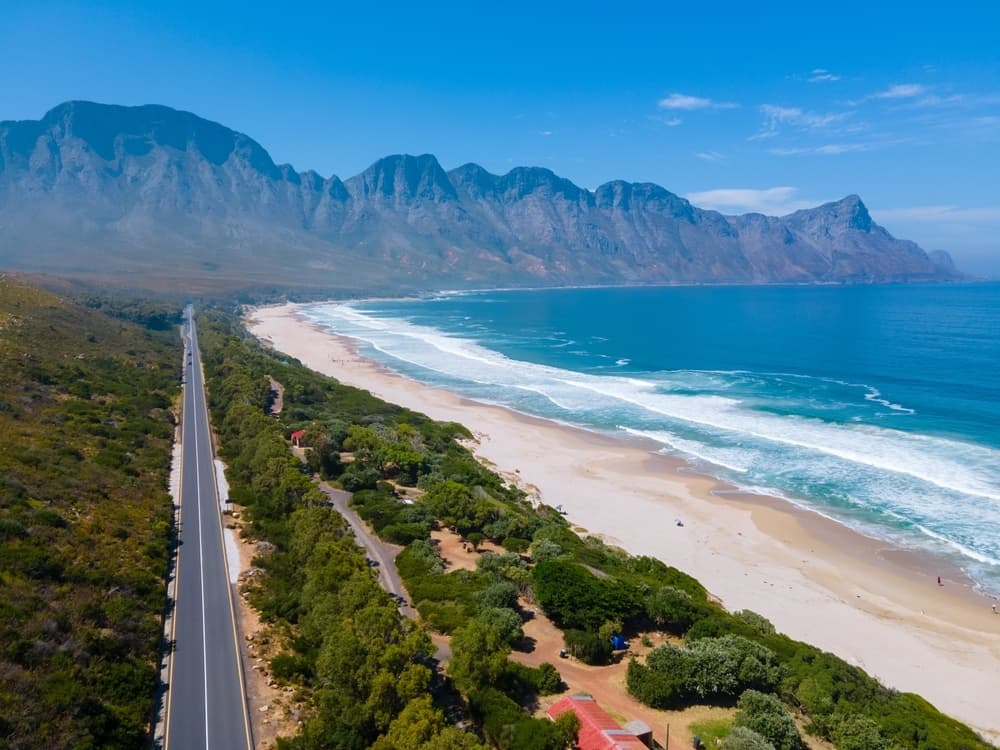 Cape Town's Western Cape might be the southern tip of Africa, but it is the epicenter of life. With thousands of unique plant species, including the stunning king protea flower, the Western Cape is a lush and unique section of South Africa. While many know Cape Town for its bustling city and memorable mountainous terrain that includes Table Mountain, the waters that surround the Western Cape are just as incredbile.
Cape Town is a great destination for paddling opportunities within a city. If you are staying downtown, you can SUP board during the day at the V&A Waterfront, taking in the amazing harbor views. But just thirty minutes from downtown Cape Town there are all sorts of stunning bays and coves to explore. There are Camps Bay and Haut Bay on the Western coast, as well as Kalk Bay and Fish Hoek on the Eastern side. You can even see penguins in Simon's Town, at Boulders Beach. Cape Town has no shortage of incredible and diverse paddling opportunities.
7. Zanzibar, Tanzania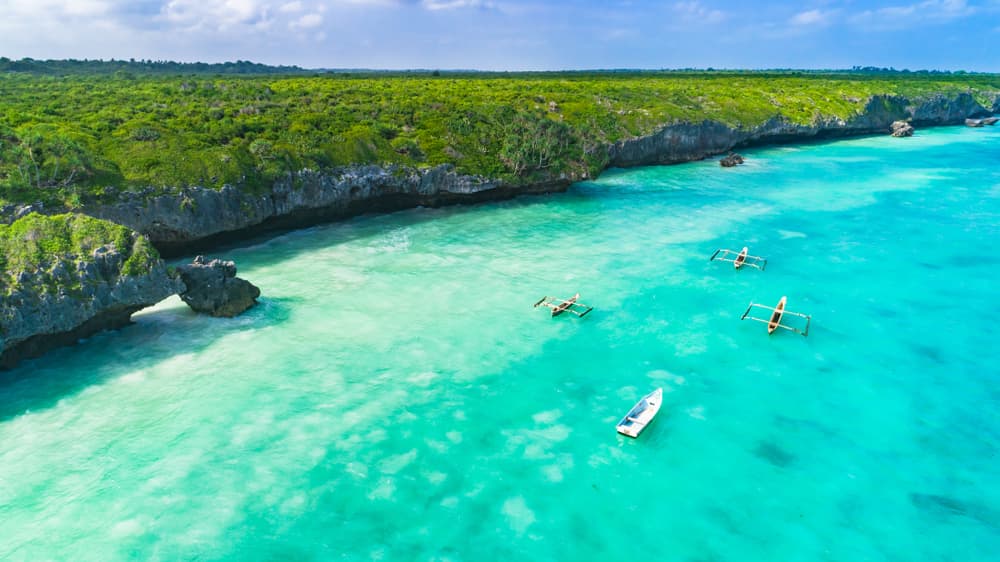 Zanzibar is quickly becoming one of the hottest tropical retreats in Africa. This Island off the coast of mainland Tanzania is home to crystal clear waters that look almost like the much mroe expensive Maldives Islands, with powder white sand to match. Many come here for snorkeling, relaxation, and scenery, but this island is also a paddler's dream.
There are many incredible places to explore with a guided tour. There are the Manei Bay Islands and Manei Bay Conservation area, where you can spot giant tortoises and a variety of dolphin species.
Then there is the Jonzai forest, a lush mangrove forest you can paddle through while endangered red colobus monkeys hop from tree to tree above you. Regardless of what paddling adventures you choose, Zanzibar is an unforgettable destination for those looking for both relaxation and wild African adventure.
8. Athi River, Kenya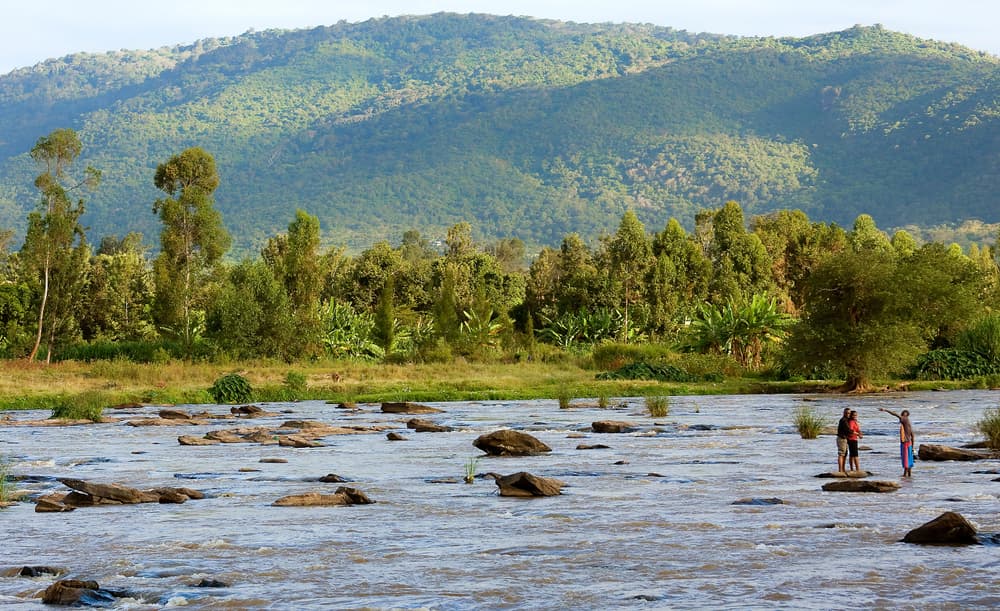 No African adventure list is complete without mentioning Kenya, the birthplace of the African safari. The Athi River in Kenya has many paddling tours that are often called one of the top 10 river trips in the world.
The reason this river ranks so high is the fact that it offers so much. Of course, being in Kenya there are incredible wildlife viewing opportunities, from monkeys jumping above you to hippos causing alongside your raft.
The other major reason this rive is so noteworthy is its fun rapids. The Athi is a great river to balance safari viewing with whitewater and high-adrenaline paddling. The best and safest way to enjoy this river is on a guided multi-day rafting safari, complete with a guide and campsites along this incredible body of water.
Tips To Help Prepare For An Africa Paddling Trip
Book Your Trips Well In Advance: These incredible and once-in-a-lifetime trips require some planning. There are flights, tours, guides, and all sorts of variables that deserve consideration. Sure, there are plenty of African paddling trips you can book on a whim, but the more planning you do, the more epic your adventure is likely to be.

Know The Weather And Rain Cycle: Once you decide on your destination, make sure you do research specific to the region. Africa has many different climates, as it spans from above the equator all the way close to Antarctica. Pay particular attention to rain seasons, as many paddling adventures are best after the flood rains have come and gone.

Crystal Clear Does Not Always Mean Clean: Some of the waters in Africa look crystal clear and fit to drink. But remember that there are many dangerous diseases, bacteria, and viruses in Africa. Make sure you confirm the water is safe to swim in before you dive in head first.

Always Stay With Your Guide: More experienced paddlers might feel the urge to paddle out on an individual path. But remember that in many of these African waters, you don't only need to think about currents and tides, but also giant and dangerous animals that only your guide can spot and scare off.

Prepare For Your Trip Medically: Most trips to Africa, especially sub-Saharan Africa, require some shots, pills, or both. Make sure you take precautions against diseases that are prevalent in Africa, including malaria. Bring your paddling first aid kit and safety gear essentials with you on the trip so you are never without your first aid.