The Lightest Kayak in the World
A Portuguese kayak manufacturer, Graphenest and Sipre, announced that they have produced what they believe to be the world's lightest kayak, which weighs approximately 20.5 lbs (9.3 kg).
"This engineering accomplishment was enabled by substituting the ordinarily used epoxy resin by Graphenest's HexaBond epoxy resin system for fiber reinforced composites," Graphenest wrote. "HexaBond can be applied in any fiber reinforced composites to improve mechanical strength, durability and chemical resistance. Hexabond is able to increase the strength of carbon fiber composites up to 24%, while simultaneously reducing weight by 10%."
Can we expect this new weight to be that standard for all composite kayaks, canoe and SUPs in the future?
View All Surfskis under 28lbs
View All Rec Kayaks Under 25lbs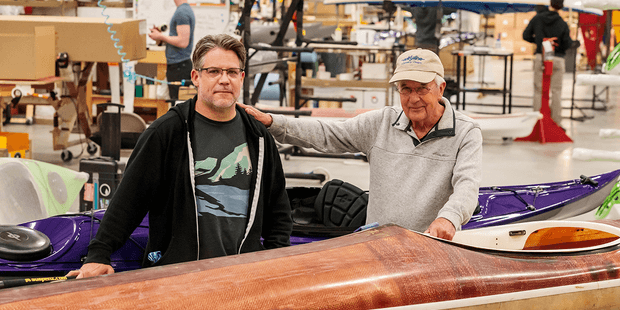 50 years of lightweight, maneuverable, high-performing kayaks.
Check out this interview with Tom Keane, Eddyline Kayaks Co-Owner, on their journey!