SUP Leashes - Safety Series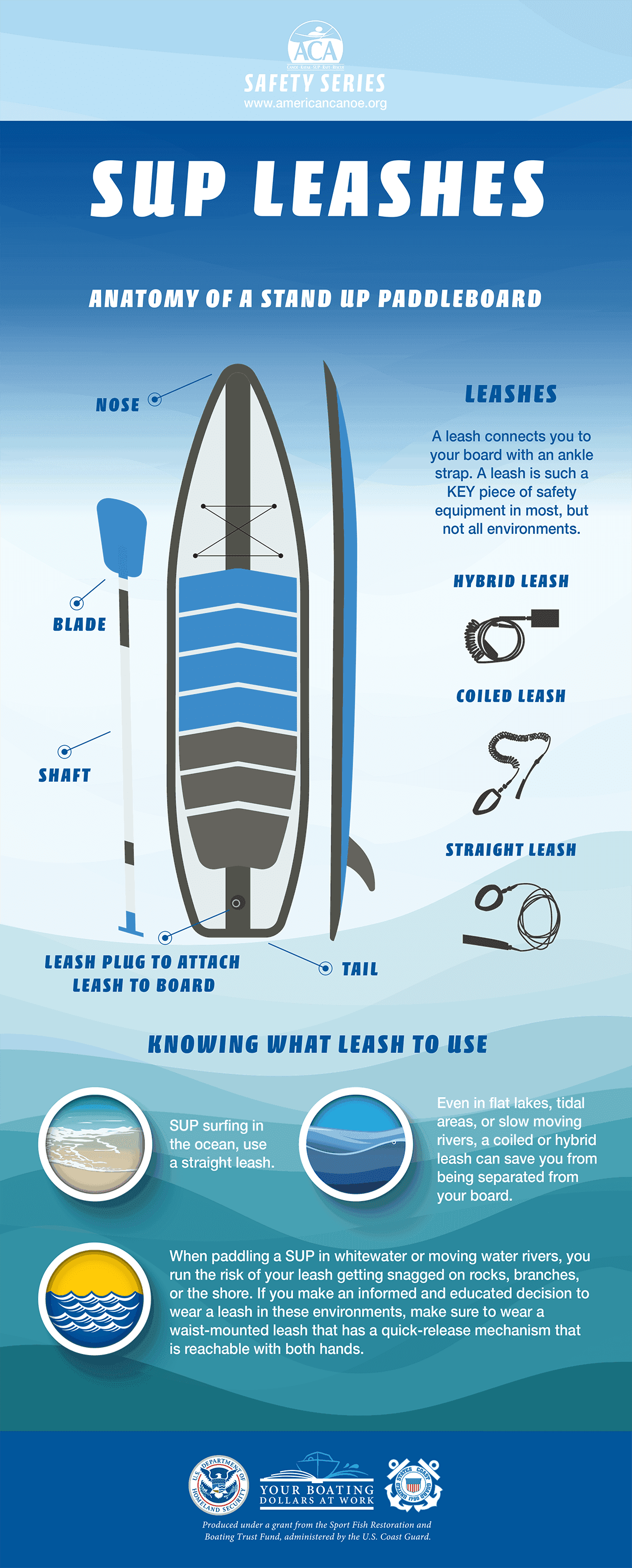 SUP Leashes
Anatomy of a stand up paddleboard
Nose
Blade
Shaft
Leash Plug to attach leash to board
Tail
Leashes
A leash connects you to your board with an ankle strap. A leash is such a KEY piece of safety equipment inmost, but not all environments.
Hybrid leash
Coiled leash
Straight leash
Knowing what leash to use
SUP surfing in the ocean, use a straight leash.
Even in flat lakes, tidal areas, or slow moving rivers, a coiled or hybrid leash can save you from being separated from your board.
When paddling a SUP in whitewater or moving water rivers, you run the risk of your leash getting snagged on rocks, branches, or the shore. If you make an informed and educated decision to wear a leash in these environments, make sure to wear a waist-mounted leash that has a quick-release mechanism that is reachable with both hands.