Previously, I wrote about some perceived fears of first time wilderness canoeists. This time, I wanted to address concerns that not every paddler considers, but are real nonetheless!
1. CAPSIZING ON OPEN WATER
This one heads the list of real dangers. Capsize far from shore on a cold wilderness lake and your life may end right now. Yes, we all know it's wise to stay near shore when canoeing big, brawny lakes. But sometimes, we take chances. One that haunts me is when we were canoeing the Tha-anne River in the Canadian province of Nunavut. We were pinned down by high winds on Hyde Lake. Hyde is a roughly round lake, about six miles in diameter. There are no islands or bays to break the wind. Around 4 AM on our third day of imprisonment, the wind stopped and we began the day's paddle. We had about 31 miles to go to reach the place where our floatplane would pick us up. He would be coming just after sunrise the next morning (these were the days before satellite phones and messengers).
The safer choice was to follow the shoreline 25 miles around Hyde Lake. The alternative was to paddle six miles straight across it. Fifty-five miles in one day would be impossible; 31 miles were doable -- that is, if the wind held. We chose the shorter route, despite the danger of being on open water. When we were half-a-mile from the lake outlet, the wind came up with a vengeance. Luckily, we made it to shore just in time. We completed the 31 miles and exited the river on schedule the next morning.
Every canoeist has similar stories and they're not proud of them. Still, capsizing on open water ranks number one on the list of "How to die on a canoe trip."
2. STORMS
A major storm can wreak havoc with your camp, more so if you're on the tundra where there are no trees to break the wind, or you're deep in the Ontario bush where big winds send trees crashing down. You absolutely, positively must know how to batten down your tent and tarp so it will stay put in the heaviest blow. You must have a seriously wind-stable tent and the skill to pitch tarps that won't blow down. My video, "The Forgotten Skills" details the procedures.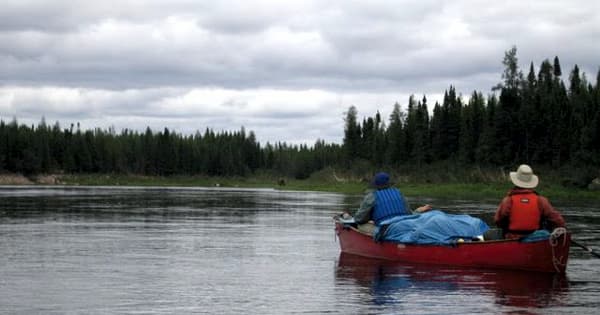 3. BECOMING HOPELESSLY LOST ON A PORTAGE.
This happened to my wife, Susie along the MacFarlane River, Saskatchewan. Somehow, she got off the trail and couldn't find it. Fortunately, she did not continue on. She set up a bivouac camp, blew her whistle and stayed put. An hour later, I found her. Moral? Always have these things on your body at all times: knife, lighter/matches, whistle, compass, bug dope, insect head-net. Some colored plastic surveying tape may be useful.
4. CAPSIZING AND LOSING ESSENTIAL GEAR ON A REMOTE WILDERNESS RIVER.
I can recall two occasions where canoes have capsized and the paddlers lost essential gear. On one trip, a canoe lost ALL four of their paddles. Fortunately, we had five boats and paddles to spare. Yes, everyone should bring TWO paddles; one extra per boat isn't enough. Another case (not my trip): the canoe carrying the cook-set capsized and all was lost. The crew had food but no way to prepare it. Moral? Double-up on important things, and don't put them in the same canoe! BWCA paddlers put all their food in one pack and haul it into a tree. Experienced canoeists never put all their eggs in a one basket!
5. MAJOR CAR PROBLEMS
Many years ago, while on our way to the Cree River in Saskatchewan, the tongue on my trailer broke; the trailer flipped over and an iron support bar sliced my then new Old Town Tripper canoe in half. We drove to a nearby gas station where -- can you believe(?) -- there was an aircraft welder gassing up his truck. He said he was the only aluminum welder in Saskatchewan. He welded the tongue and 30 minutes later we were on our way, minus one canoe. There were no rental canoes in our jump-off town of LaRonge. But to our amazement, we ran into the Canadian Mad River rep who lent us a canoe for the trip. Moral? An auto mechanic may be the most important person on a canoe trip!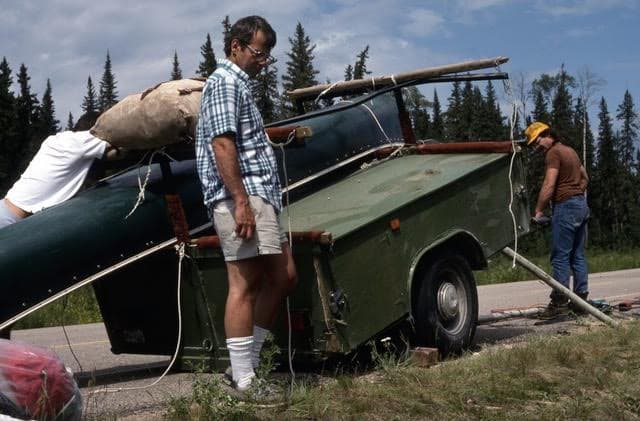 6. HYPOTHERMIA
This is a concern everyone should take seriously. Every north country paddler has tales of someone who has become hypothermic due to weather or cold water immersion. Be prepared! This one heads the list of "How to die on a canoe trip!"
MY TWO DEATH-DEFYING EXPERIENCES!
My closest call was on the Clearwater River in Alberta when a float plane nearly ran over our canoe. The plane was coming around a bend, going too fast to shut down and too slow to take off. As the plane cleared the water, a pontoon missed our heads by about three feet.
My second close call was along the Thlewiaza River, in Canada's Northwest Territories. Our canoe was snugged against the side of a low (about 10 feet high) canyon (we were studying the rapid ahead). A herd of around 1,000 caribou mingled above us, waiting to swim across the river. The alpha male strutted back-and-forth, looking for a good place to cross. When he found one, he jumped into the river, and over us--his hooves barely missed Susie's head! A minute later, the herd followed suit and there was loud splashing as the animals swam across. It was quite a rush.
So...of all the things that could have possibly killed me on my northern adventures, the most frightening were a taxiing float plane and a jumping caribou. Yes, there are a lot of things that can maim or kill you on a canoe trip, but the real dangers are seldom what you imagine.
---
Cliff Jacobson is one of North America's most respected outdoors writers and wilderness paddlers. He is a retired environmental science teacher, an outdoors skills instructor, a canoeing and camping consultant, and the author of more than a dozen top-selling books. His latest is available as a free download at the following link: www.cliffcanoe.com

Related Articles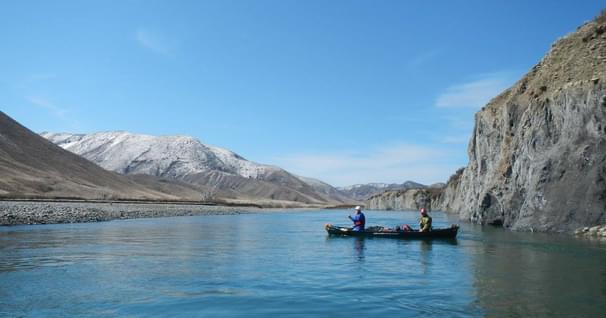 Canoeing wilderness rivers in northern Canada and Alaska is the same as paddling in the lower 48,…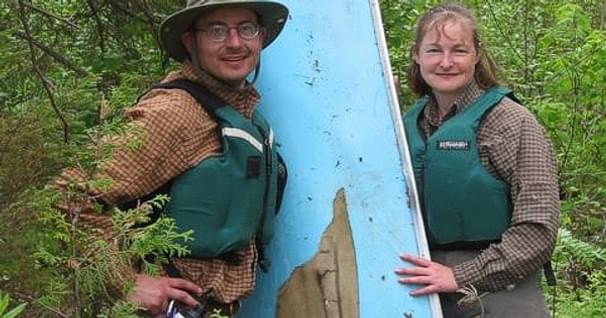 Ask folks what they fear most about canoeing a wild river - where help may be an airplane ride away -…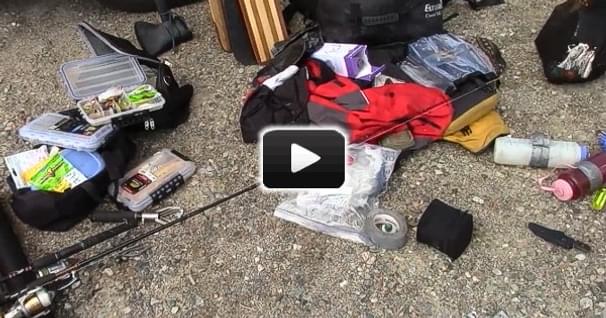 So here we are in Cochrane. This is my jumping off point for the Kesagami River. I'm going to be…