Kayaking Locations in The Baja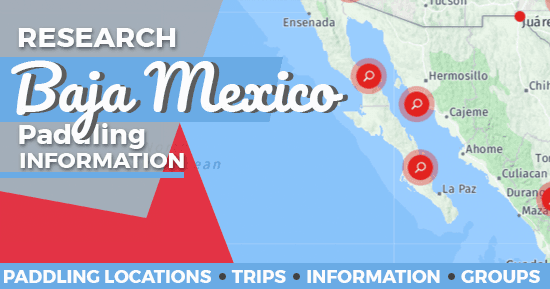 All of our Baja paddling locations are from paddlers like you. Search thousands of put-in and take-out locations on our locations map!
Guide to Kayaking in The Baja
Read on for guides to planning your own kayaking trip to The Baja peninsula, seeking out an outfitted trip, connecting with other Baja paddlers, and many other resources! Find information and paddling stories on each of the below popular destinations:

Isla Espiritu Santo
Islands from the south of Mar de Cortes
Islands between Loreto and La Paz
La playa del Amor
La playa del Chileno (Chileno Bay)
Sea of Cortez
Plan an Outfitted Trip in Baja
There are many amazing outfitters in The Baja Peninsula that would love to give you an experience you will never forget, ranging from an afternoon on the water to multi-week adventures. Check out some popular Baja outfitted trips and view all of the outfitted Baja trips below:
Other Resources
The Baja Peninsula is full of beautiful mountains, crystal clear water, and amazing natural features. Baja is an amazing piece of land that is considered one of the best kayaking spots in the world!