Kayaking Locations in Puerto Rico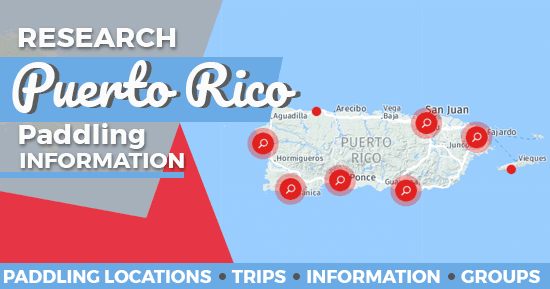 All of our Puerto Rico paddling locations are from paddlers like you. Search thousands of put-in and take-out locations on our locations map!
Guide to Kayaking in Puerto Rico
Plan your own kayaking trip in Puerto Rico! Explore the various paddling locations as used by your fellow paddlers and plot out your own segment or tour of this amazing island destination! Kayaking highlights include:
Vieques
Culebra
South Coast
Surfing
Additional Resources
Puerto Rico is a beautiful country with crystal clear water ideal for snorkeling. The Bio-Bays are an amazing attraction at night, too!