Let's admit it: even if angling is a favorite pastime for many kayakers or canoeists, it is certainly not a done deal on every paddling trip! How many times do you let your fishing rod trail behind you all day while crossing to your favorite camping spot without catching anything?
How many of us will land empty handed because trout, large mouth bass or crab did not rise to the bait! For myself, I must admit: I've never cast a line in 20 years of paddling. The reason is simple: a vegetarian at heart, I certainly do love to eat fish, lobster or crab. But there is no way that I could eviscerate a trout and stuff it myself with my favorite herbs before grilling it in a cast iron pan over the camp fire! I'd rather eat it from a can… and that's exactly what I do!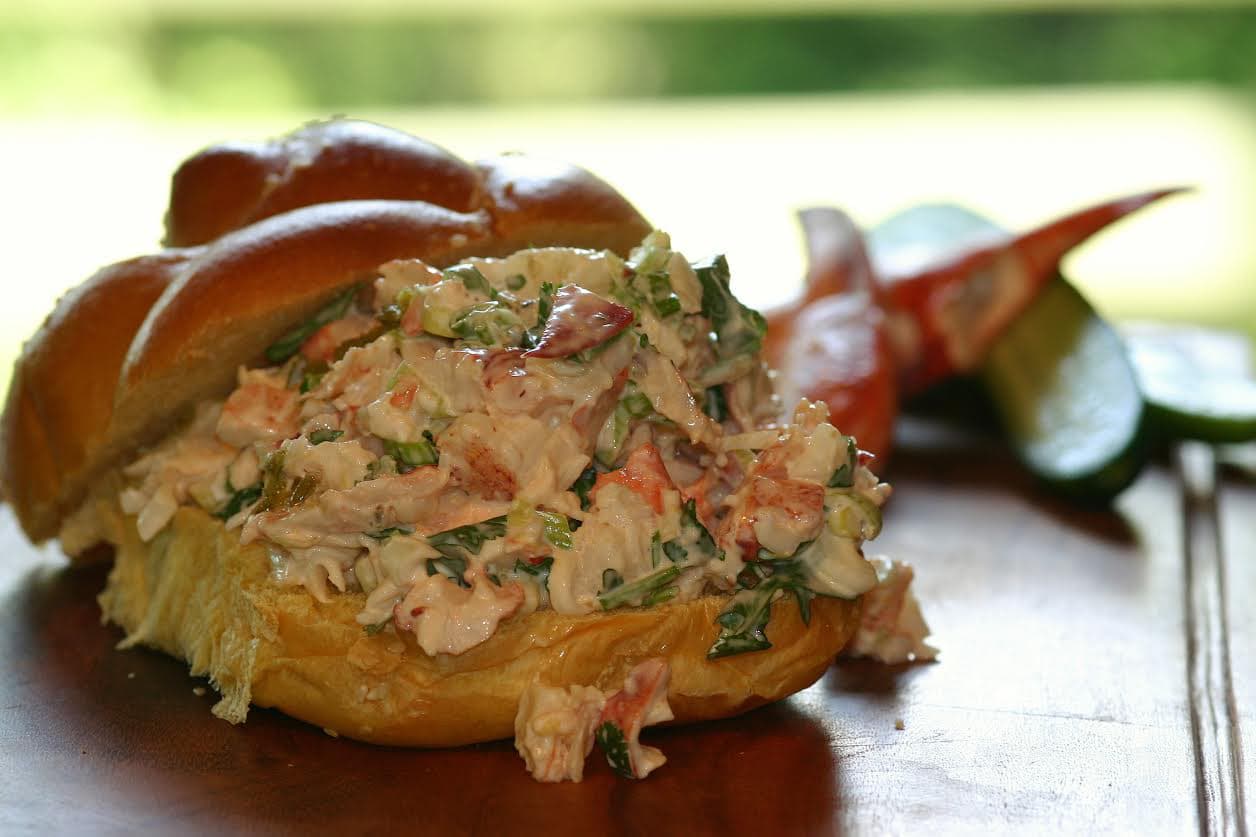 An easy plan "B"
So, whether you're like me, and are reluctant to catch your own meal or you've had no luck in catching your supper, at the end of the day you need a plan "B" to put food on the table come dinner time. So, why not do it with style? It's not because your fish or seafood is not freshly caught and comes from a can that it must be bland and boring. Forget the tuna salad, a sad reminder of high school years for many of us! Instead, why not go for smoked mussels on toast, mackerel pâté with crudités, lobster rolls or crab cakes? Now these kinds of delicacies will bring back smiles to your fellow paddlers' faces and will certainly save your honor and make you forget that you are not a hero from a Hemingway novel!
Precious Omega-3 fatty acids
Not only are canned fish such as sardines, mackerel, salmon or tuna inexpensive, light to carry and easy to use in your camp kitchen, it is also delicious and loaded with good quality proteins and precious Omega-3 fatty acids. Those are the best for your heart and brain health and they are also known to help prevent inflammation, which causes all sorts of chronic diseases. One needs to eat at least 3-3 oz portions (100g) of fatty fish a week for optimal health.
It is also a good idea to choose small fish rather than large ones, because the big ones are not renewable and their contaminants and mercury level are high. Best sources would be sardines, mackerel, mussels, clams, as well as salmon and Albacore tuna. Crab and shrimp are also sources of Omega-3 fatty acids, but in smaller quantities. Of course, other ingredients, such as flax, chia seeds or nuts, can be rich in these precious fats but the plant-based sources are less easily absorbed by the body because they contain another type of omega-3 fatty acid.
So let's create a few easy recipes, either as an easy lunch without any cooking, an appetizer that will be sure to please everyone, with white wine or craft beer, or a full meal. The options are endless!
The best sardine paté
(Serves 6 as an appetizer; 3-4 as a meal, in a sandwich)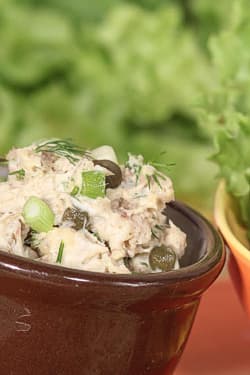 Even my friends who pretend to hate these amazing little fish are crazy about this easy-to-make dip! I recommend you prepare it in the first 2 days of the trip; you can easily carry cream cheese in a small container in cold water while you paddle for that period.
2 small cans of sardines (without bones and skin)
1 small package of cream cheese (4 oz)
Juice and zest of 1 lemon
4 tbsp fresh curly parsley, chopped
1 tsp fennel seeds
Black pepper, to taste
Drain sardines and put in a bowl. Crumble with a fork. Add remaining ingredients and mix well. Serve with raw carrots, baby cucumbers, celery, apple and fennel wedges and crispy whole grain crackers, such as Wasa. It's fantastic with a Chardonnay or a Sauvignon blanc!
To serve as a sandwich for an easy lunch, spread the paté onto whole grain bread slices, garnish with cucumber, apple slices and lettuce and serve with a glass of vegetable juice.
You can also use canned mackerel or even salmon. It is delicious too!
Amazing crab cakes for campers
(8 crab cakes)
16 oz (1 pound) canned crab (drained)
3 green onions, very finely chopped
1 celery stalk, very finely chopped
Zest of 1 lime (keep the juice for the mayonnaise!)
A few drops of tabasco sauce (to taste)
6 tbsp fresh bread crumbs (about 1 slice without the crust)
Salt and pepper to taste
For the cooking:
1 egg, slightly whisked with 2 tbsp water
3/4 cup Panko (Japanese dried breadcrumbs)
Vegetable oil to cook
Mayonnaise
3/4 cup mayonnaise
Juice of 1 lime
Tabasco sauce
Capers (optional)
In a bowl, mix all ingredients, except the egg and the Panko. Let stand for 5 minutes. Form 8 small patties, roll in the egg wash, then in the panko and fry gently in a pan with a bit of oil for 3 to 4 minutes per side.
In the meantime, mix mayonnaise with lime juice, tabasco and capers. Serve the crab cakes with the mayonnaise and coleslaw. Note that once opened, mayonnaise must be eaten within 2 hours.
De luxe Lobster rolls
(4 portions)
1 pound canned lobster meat, drained
2 scallions, finely chopped
6 tbsp mayonnaise
Juice and rind of 1 lime
4 tbsp fresh cilantro
4 tbsp fresh dill
Dash of hot sauce
Salt and pepper, to taste
4 brioche buns
Mix all ingredients together (except the buns). Divide the preparation equally onto the buns and serve with fresh cucumber. Also amazing with Sauvignon blanc!
Grapefruits stuffed with shrimp
(4 portions as a main dish, 8 as an appetizer)
16 oz canned shrimp, drained
4 medium pink grapefruits
1/2 red onion, finely chopped
1 avocado, finely diced
4 tbsp chopped parsley
2 tbsp capers, drained
4 tbsp olive oil
Hot sauce, to taste
Salt and pepper, to taste
Slice grapefruits in halves. Cut a fine slice in the bottom of each, so that they will stay upright in the plate. With a serrated knife, remove the flesh of the grapefruits and put in a bowl. Mix with remaining ingredients and put the preparation into the grapefruit halves, leaving the excess grapefruit juice in the bottom of the bowl. Serve.
You can also prepare this recipe with lobster or crab meat. You may replace grapefruits by tomatoes (2 per person for a complete meal), without the avocado.
Tuna burgers
(4 portions)
2 cans (8 oz) Albacore tuna, drained
1 egg
1/2 cup dried breadcrumbs
2 green onions, finely chopped
1 celery stalk, very finely chopped
1 grated carrot
Salt and pepper to taste
Cooking oil for the burgers
4 hamburger buns
Dill pickles, tomatoes and lettuce to garnish
In a bowl, mix all ingredients together and form patties. In an oiled skillet, cook tuna patties for 5 minutes per side over medium heat. Serve on hamburger buns, with pickles, tomatoes and lettuce.
You can also prepare these burgers with canned salmon (without bones or skin) and spread the buns with whatever sauce you like (mayonnaise, ketchup, mustard, etc.).
Related Articles
I have many fond memories of wandering along the North Eastern sea coast of Maine and Massachusetts with…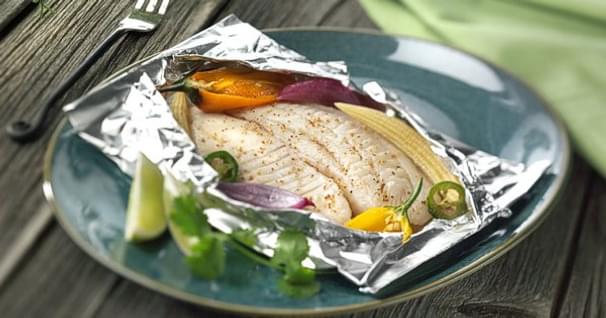 If there is one piece of camping gear that I would never leave behind, it is aluminum foil. That is…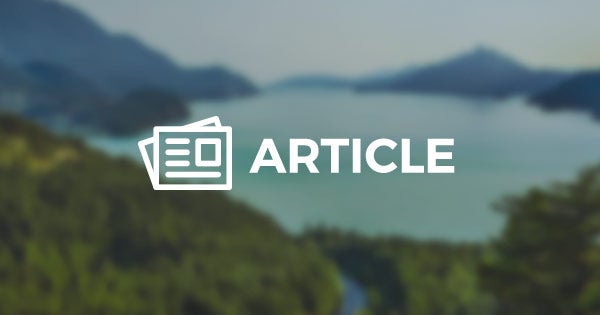 No question that canned tuna is a favorite staple and a perfect option for a picnic, quick lunch or…