Best Portable Kayak Stands
Portable kayak stands are amazing for on-the-go work stands or for washing and rigging your boat when not at home. Take them anywhere as each of these are simple and easy to use. They collapse and setup in a blink to allow you to do what you need to do and get back out on the water!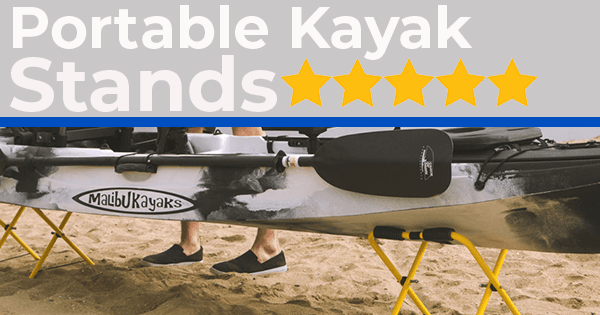 The biggest thing to be mindful of when selecting a portable kayak stand is the size of your boat. Each stand might be a slightly different size or come in a couple of different sizes itself, so you might select a different size for your touring kayak than you would your wide, rigged fishing kayak.