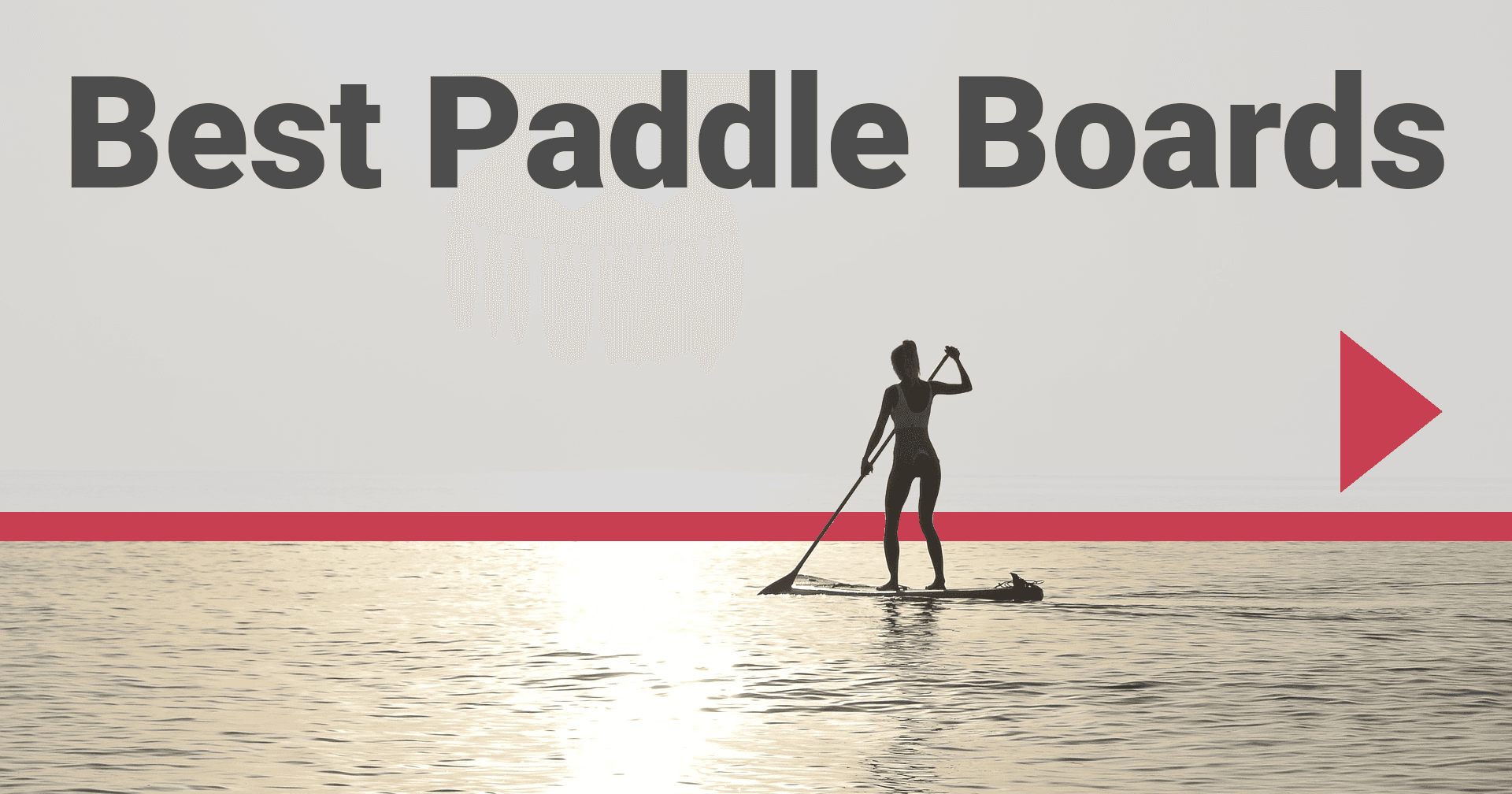 Best Paddle Boards
This guide will help you break down all of your paddle board options and help you find the best paddle board for you. It's important to decide if you are a beginner looking for your first SUP or perhaps are already comfortable and looking for that all-around versatility for different environments. Below are some common starting points that we'll break down:
If you'd like to drill down and control your search even further, be sure to check out all paddle boards where you can filter by length, weight, price, material, and more.
Best Paddle Boards Overall
For the quickest take on the best paddle board, below are the highest-rated SUPs regardless of material, inflatable vs. rigid, length, width, hull shape. Each of these boards has an average review score of at least 4 out of 5 stars as voted by the largest paddlesports community. We've been collecting SUP reviews throughout the sport's existence, so you won't find more reviews anywhere else!
Best Paddle Boards for Beginners
Part of what makes SUP such a popular sport is how beginner-friendly it is. For those who feel confined sitting inside the cockpit of a kayak or prefer a more athletic stance, having the ability to stand and paddle makes us feel right at home. A beginner SUP should be thicker, wider, can be inflatable or rigid, and middle-length. These characteristics give it the right mix of everything to be stable yet versatile. Perfect for all flat water including an inland lake, cottage, or calm river. Again, each of these boards has been vetted and approved by the paddling community with an average review score of 4 or higher. And to keep the budget in line, these beginner-friendly boards all cost less than $900.
Best Inflatable Paddle Boards
The inflatable paddle board is the iconic poster-child of paddle boards. The inflatable technology provides all the same durability and performance as a rigid board with the added bonus of being able to deflate for the off-season or for easy transport. Each of these inflatable paddle boards has an average review score of 4 out of 5 stars or higher.
Best Touring Paddle Boards
A touring paddle board is going to have a longer, skinnier profile than that of an all-around board. Designed to cut through the water easier and offer enhanced tracking abilities, these are the boards you want for a longer SUP trip or expedition.
Best All-Around Paddle Boards
All-around says it all. These boards are designed for a multitude of paddling environments. You'll see some difference in length, width, and weight, so bear in mind that each board has different benefits and trade-offs. But each of these has that all-around versatility needed to be the one and only SUP you own.