Nova Craft Sweepstakes April 2021
Win a Prospector 15 SP3 from Nova Craft Canoe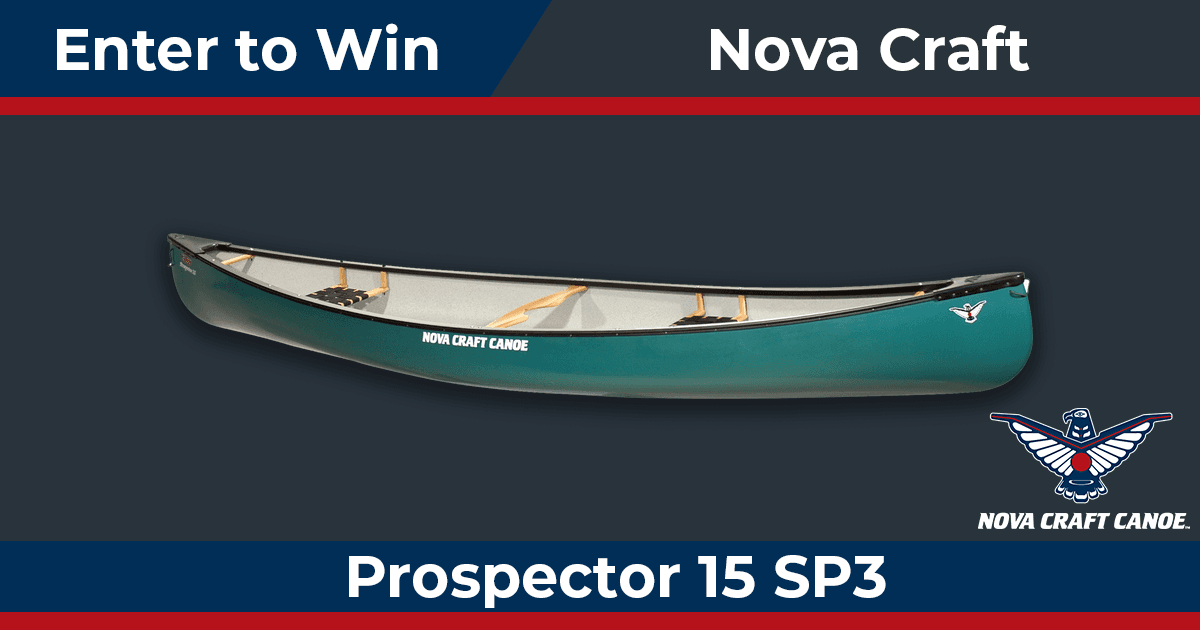 Enter to win Nova Craft Canoe Prospector 15 SP3
The Outfitter Series Prospector 15 is a scaled-down version of our larger Prospectors that's faithful to the original lines. You get all the great handling features that make the Prospector a paddling legend, in a package that's a bit smaller and more responsive. The Outfitter Series P15 is an ideal choice for paddlers who want a tripping boat but don't need the extra volume. Its extra responsiveness also makes the Outfitter Series P15 a fun tandem play boat.

Prospector 15 SP3
View All Nova Craft Canoes
Enter To Win
Note: From April 1 to April 5 (around 9a ET) the sweepstakes settings were incorrect and only one entry was allowed per person. Daily entries were disabled. The issue was fixed on April 5 around 9am. Previous entries have been imported but any referral links from April 1-4 are no longer valid.