Quetico Canoeing Adventure
Paddling.com owner, Brian, his wife, their three children, and a family friend (aka power paddler and pack carrier) spent five days in Quetico Provincial Park in July 2017. Quetico is an iconic wilderness park located in western Ontario, Canada that is renowned for its rugged beauty, towering rock cliffs, majestic waterfalls, virgin pine and spruce forests, and picturesque rivers and lakes. The park shares its southern border with Minnesota's Boundary Waters Canoe Area Wilderness, which is part of the larger Lake Superior National Forest.
Voyageur Wilderness Programme
The paddlers were hosted and supported by Voyageur Wilderness Programme (VWP), a premier eco-adventure outfitter and back country trip specialist. Founded in 1960, VWP is situated on a private island on Nym Lake which is adjacent to Quetico Provincial Park. The property includes lodge rooms and a full kitchen and staff as well as a fully stocked gear building for all types of paddling adventures. They are experts at accommodating everything from day trips to multiple-day wilderness trips in the park, to rustic luxury bed and breakfast accommodations.

Voyageur Wilderness Programme is steeped in the traditional Voyageur culture and it is evident in every aspect of their business.
The enthusiasm, authenticity and caring nature of Michelle Savoie and the entire VWP staff is evident in everything that they do.
Michelle provided great route information along with intriguing historical and cultural context.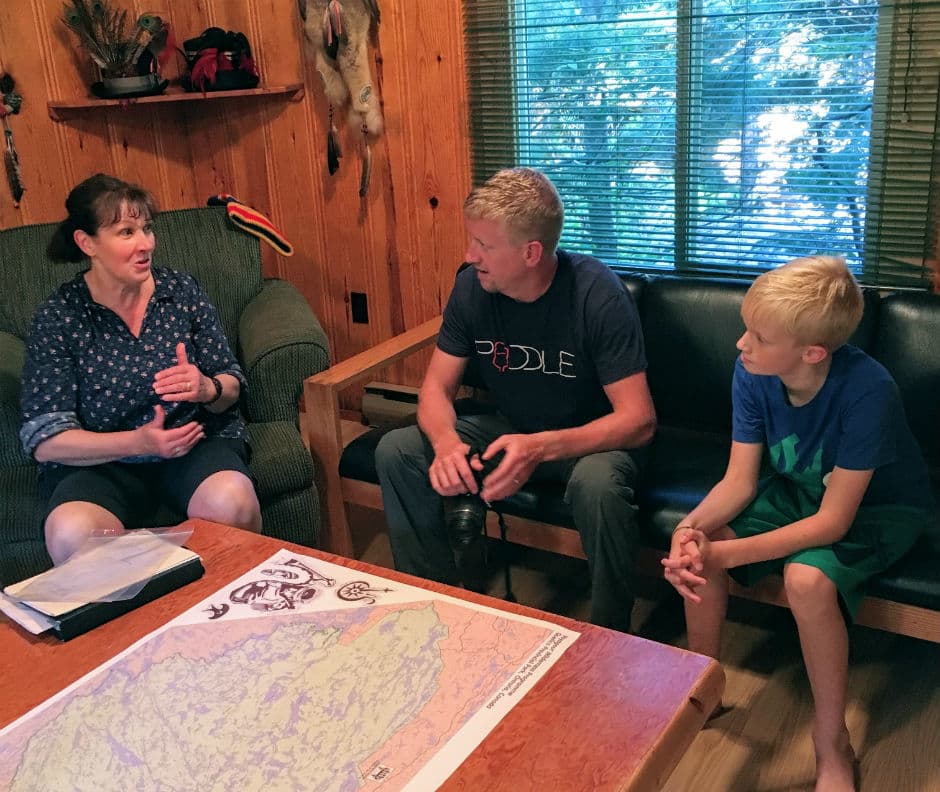 The rest of the VWP staff offered great meal planning and outfitted the paddlers with reliable equipment. The care and concern offered by staff is exceptional.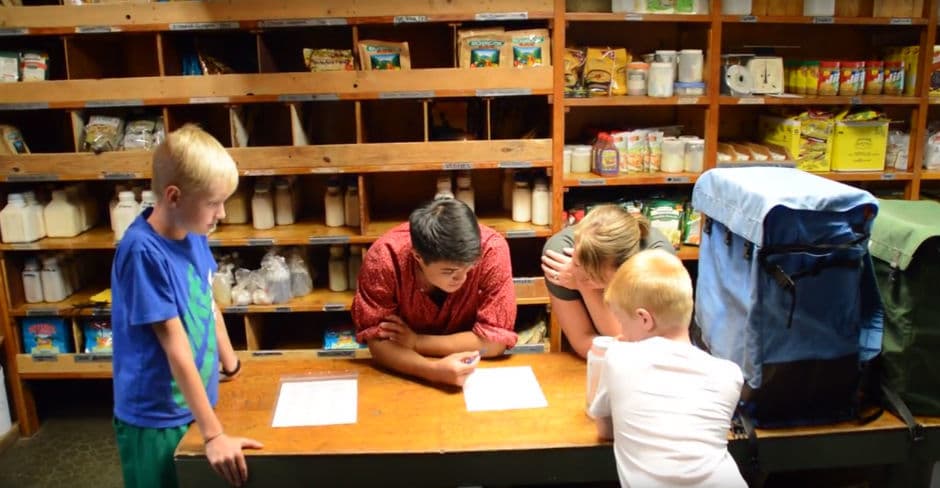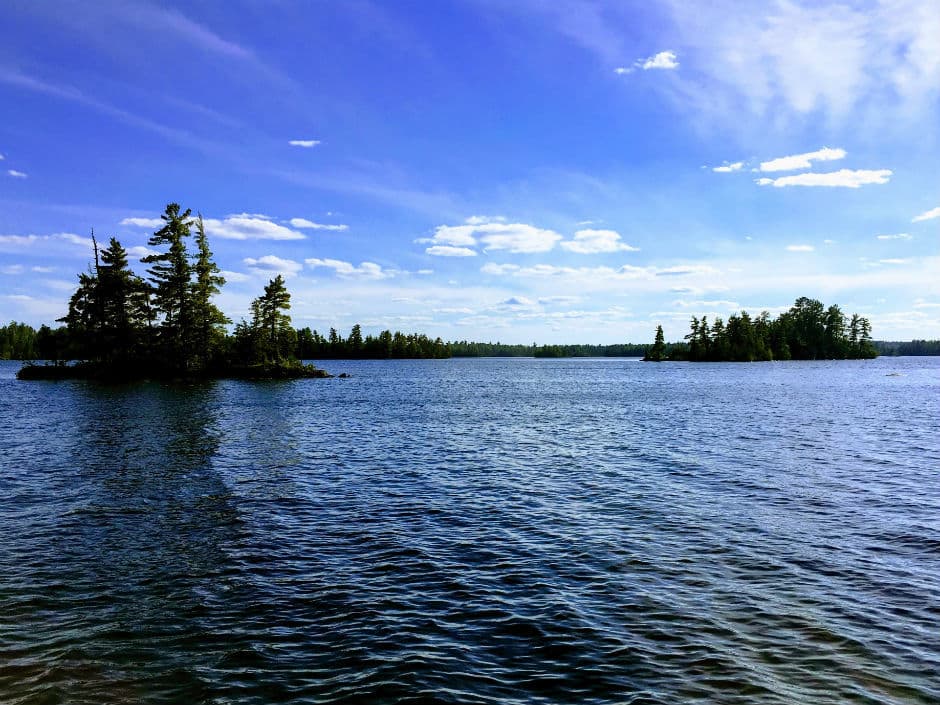 Perfect for a late-afternoon swim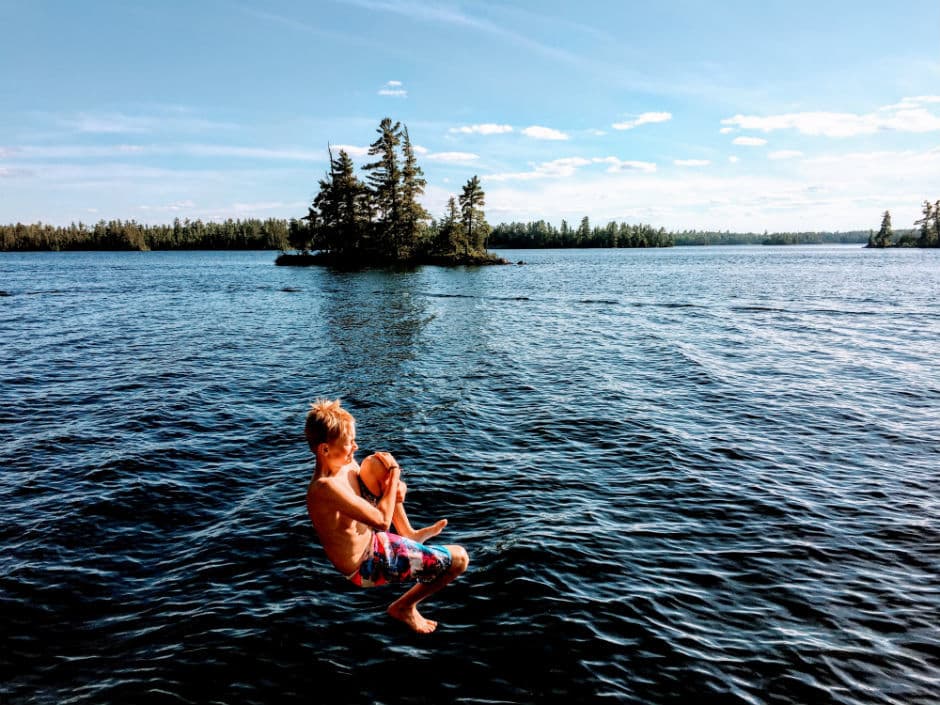 After a great, homemade meal, we headed back to our rooms for the night.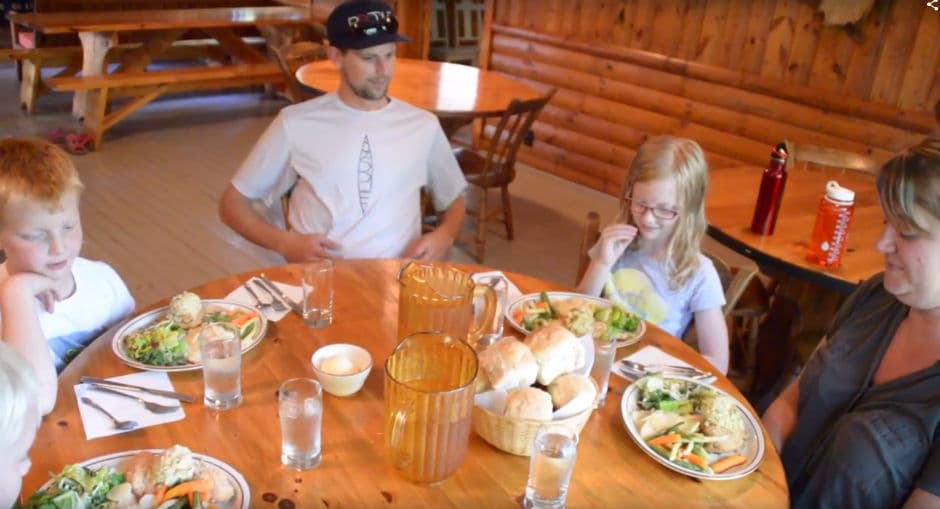 On the Water
Beautiful weather greeted us on Nym Lake but after a relaxing night in the lodge, the clouds had rolled in to join us on our trip.
We loaded up our two canoes and paddled south on Nym Lake to enter Quetico Provincial Park at Batchewaung Lake.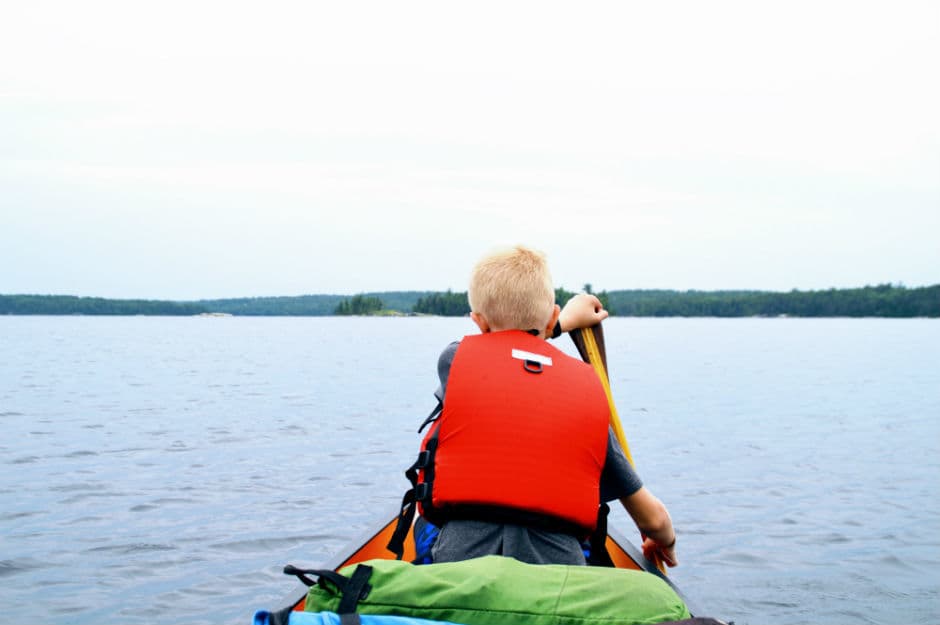 After our first portage, the rain started. So we donned our rain gear for the paddle to camp.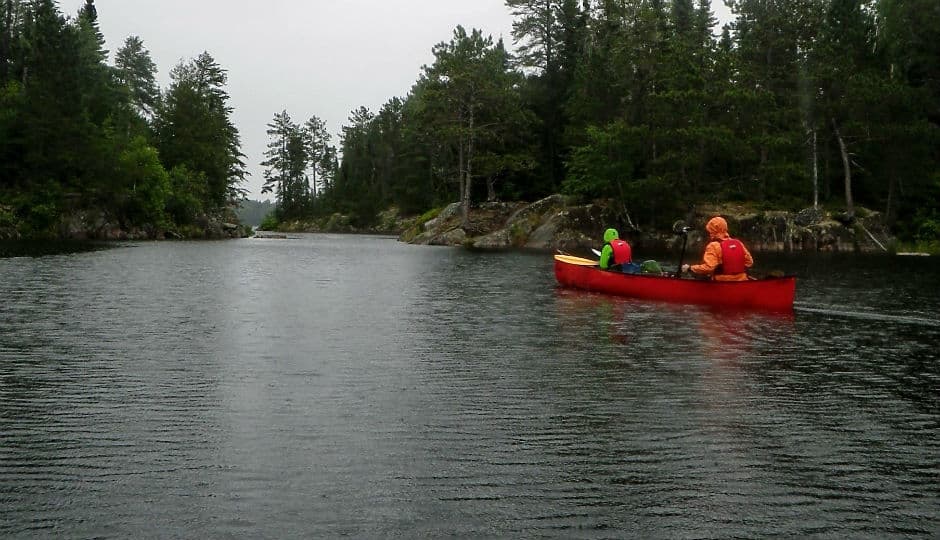 Our planned itinerary was to paddle in to set up a base camp near several park highlights that were each an easy day trip away.
We paddled about 14 miles to reach our camp. Once we were on Batchewaung Lake, we paddled southwest to reach Little Batchewaung Bay. We then paddled through Batchewaung Bay and the long narrow stretch of the apptly named Pickerel Narrows to our campsite just west of Emerald Island.
We made it to our base camp but sadly we were rained in for several days.
See the full route of the 5-day Quetico Trip.
Camp Life
We made the most of our rainy days in camp but were thrilled when the cloud cover moved on and we were able to dry out. Our camp was situated a day's paddle away from some great sites and while the adults would have loved to hop in a boat and explore, after a long paddle followed by several days taking cover in tents, our young paddlers needed to stretch their legs in camp.
We could easily find dead limbs for our fire and the kids were quick to learn hatchet safety.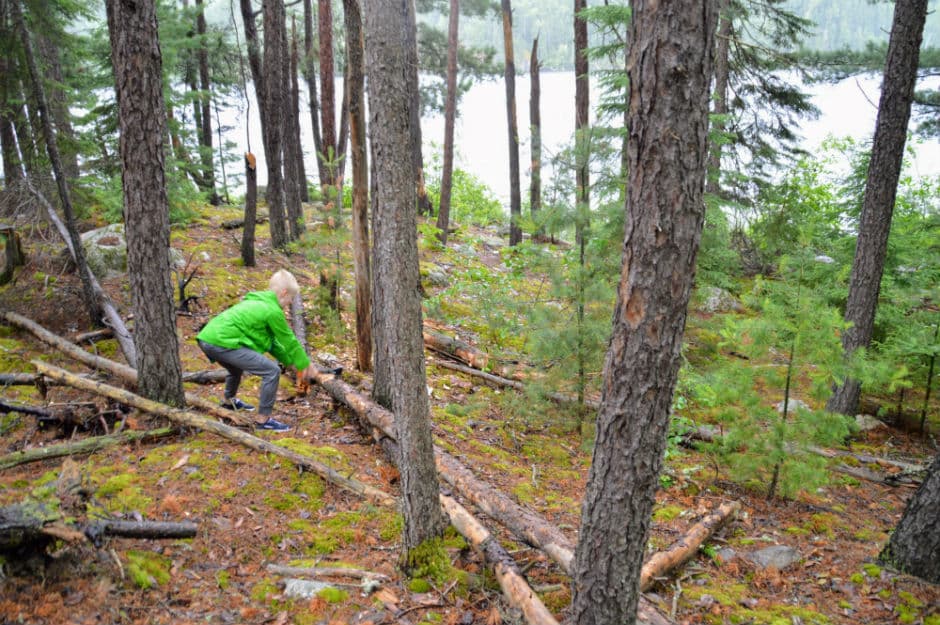 Another camp necessity was meal prep and water collection. Doing these tasks outdoors is much more fun than at home. Right?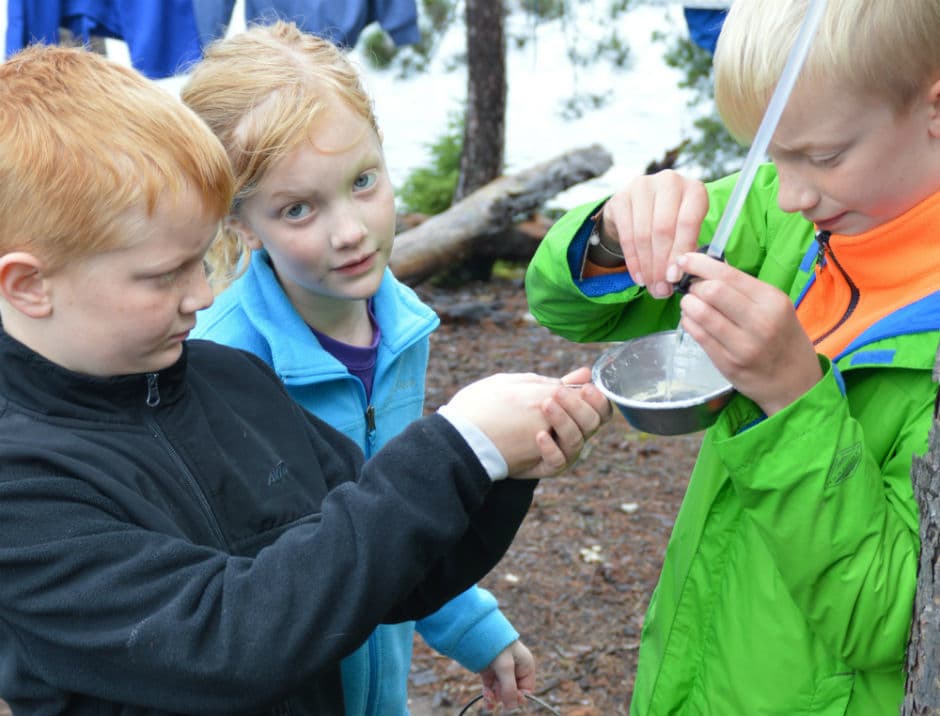 Fishing was also a highlight, especially for our 12 year old.
Catching was even better.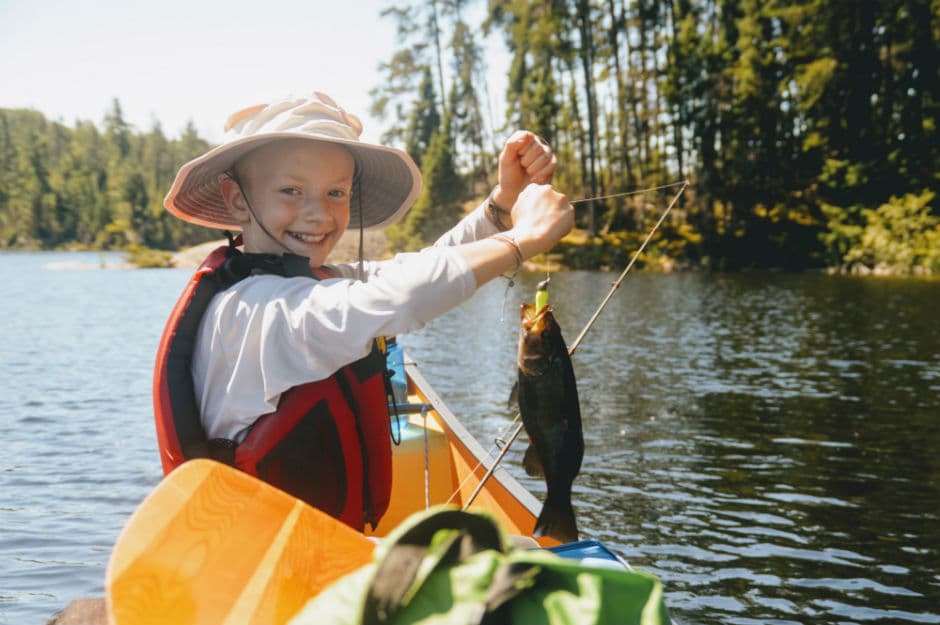 The kids had a great time constructing bug and fairy houses on our island.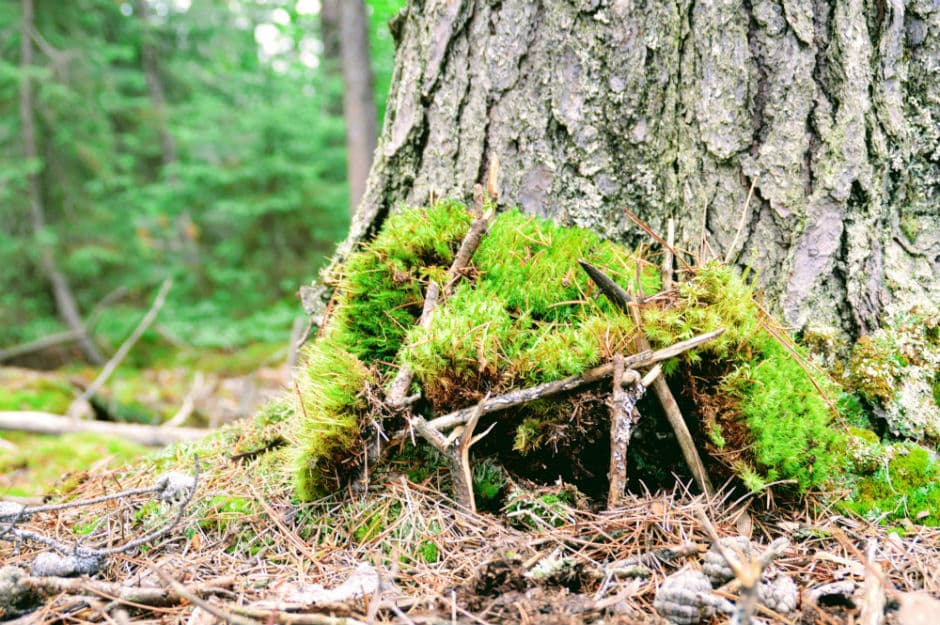 And while it may have been chilly, a dip in the crystal clear water was a must.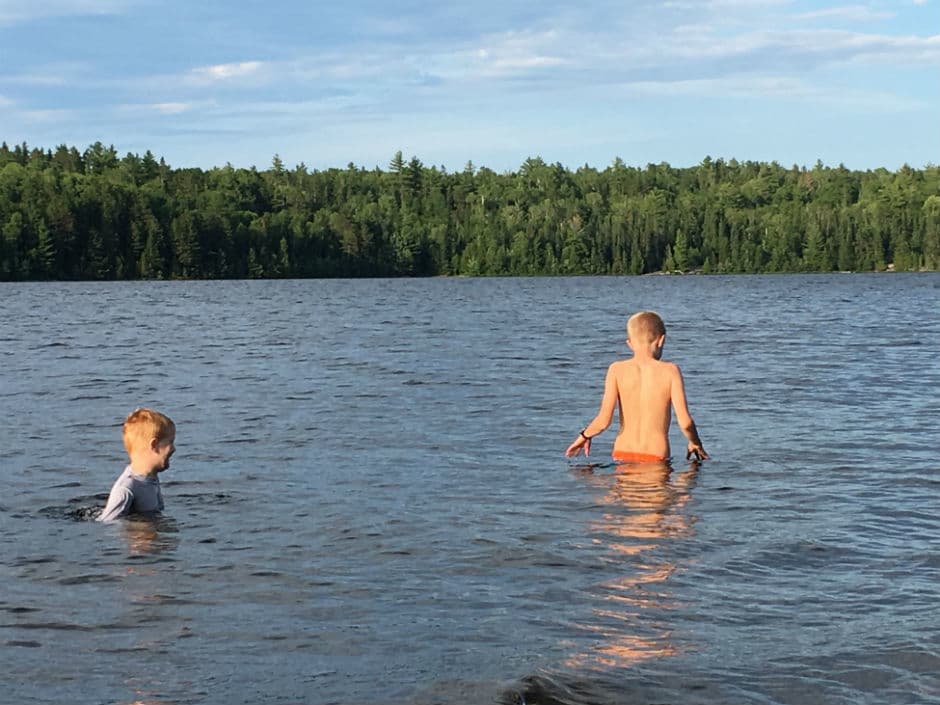 Sunset paddles, snoozes in the hammock, and evening campfires make camp life all the more enjoyable.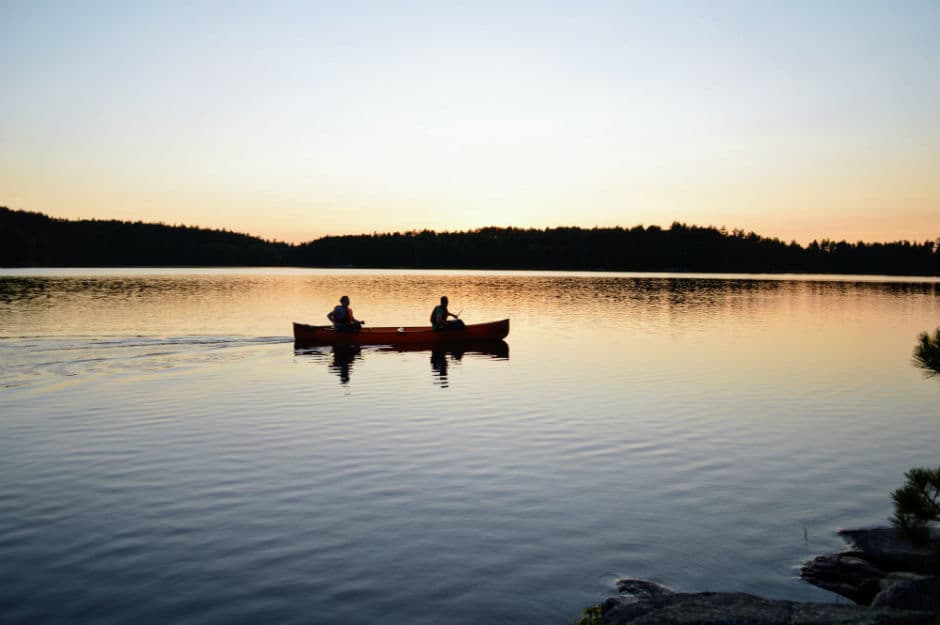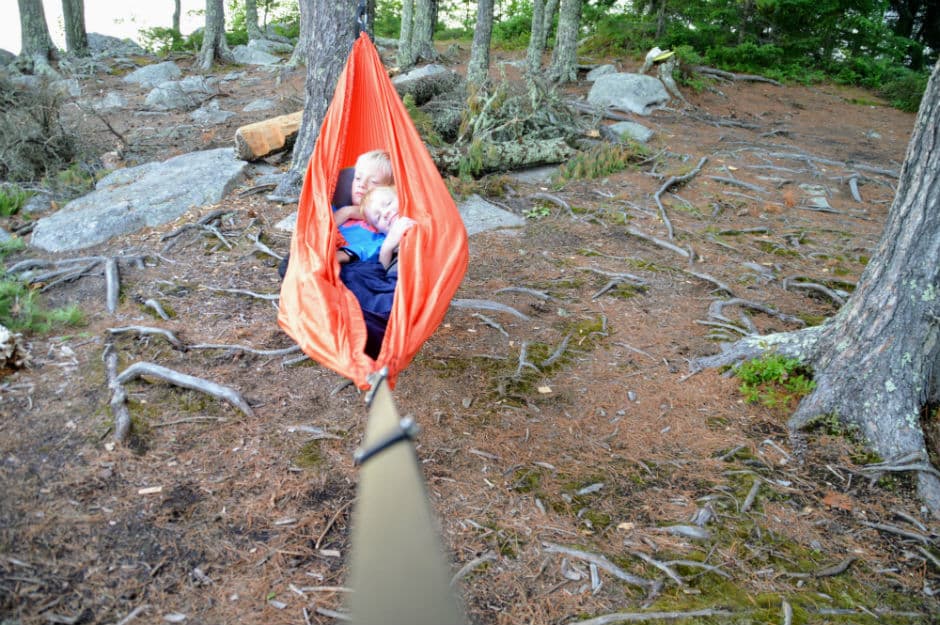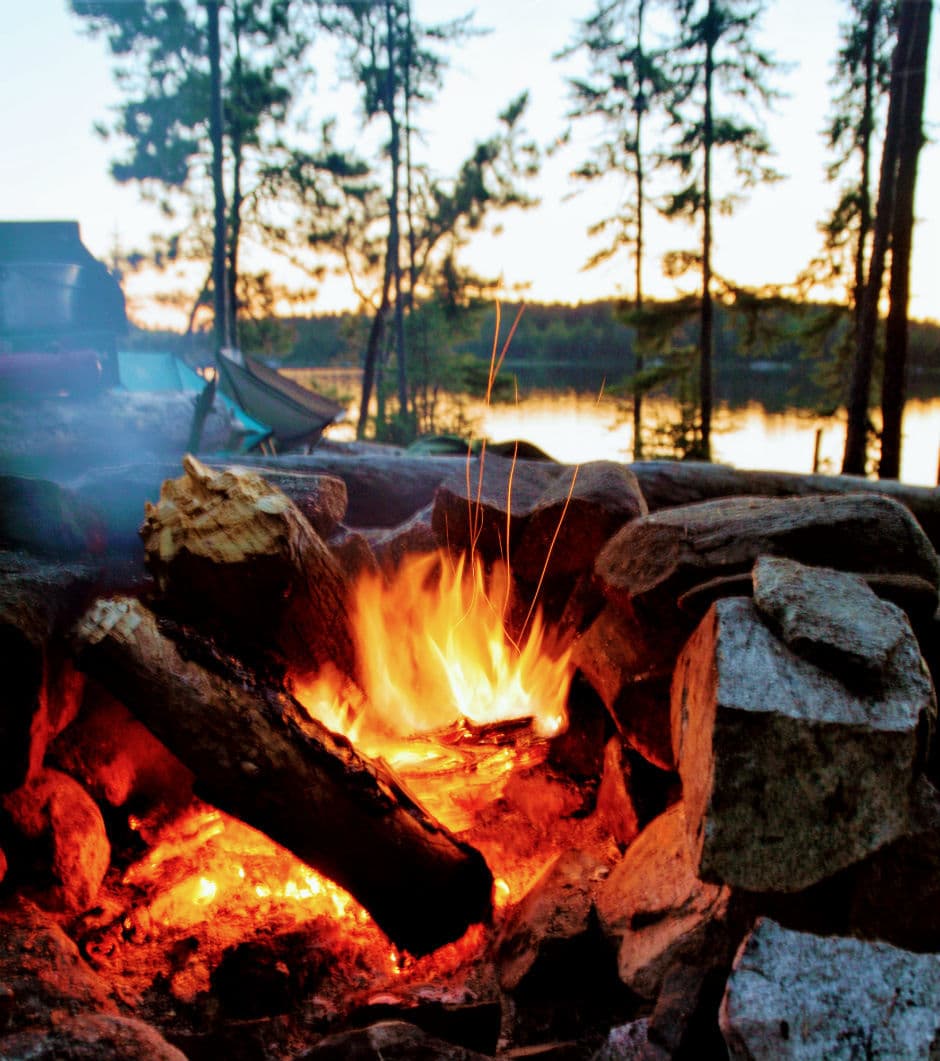 What's for dinner?
Packing meals on trip can be a challenge. Lucky for us, VWP took care of that for us from their stores of supplies.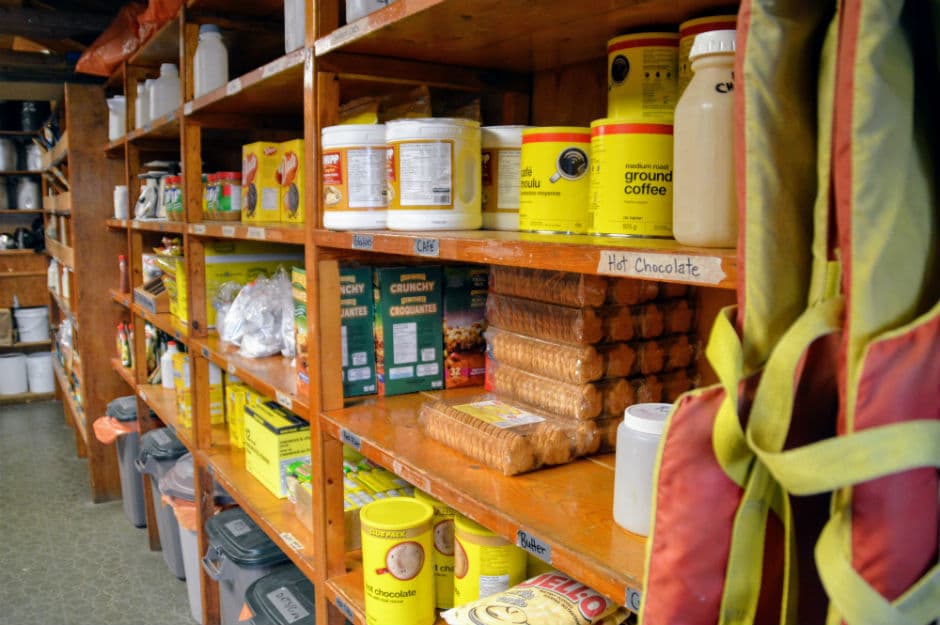 Great helpers...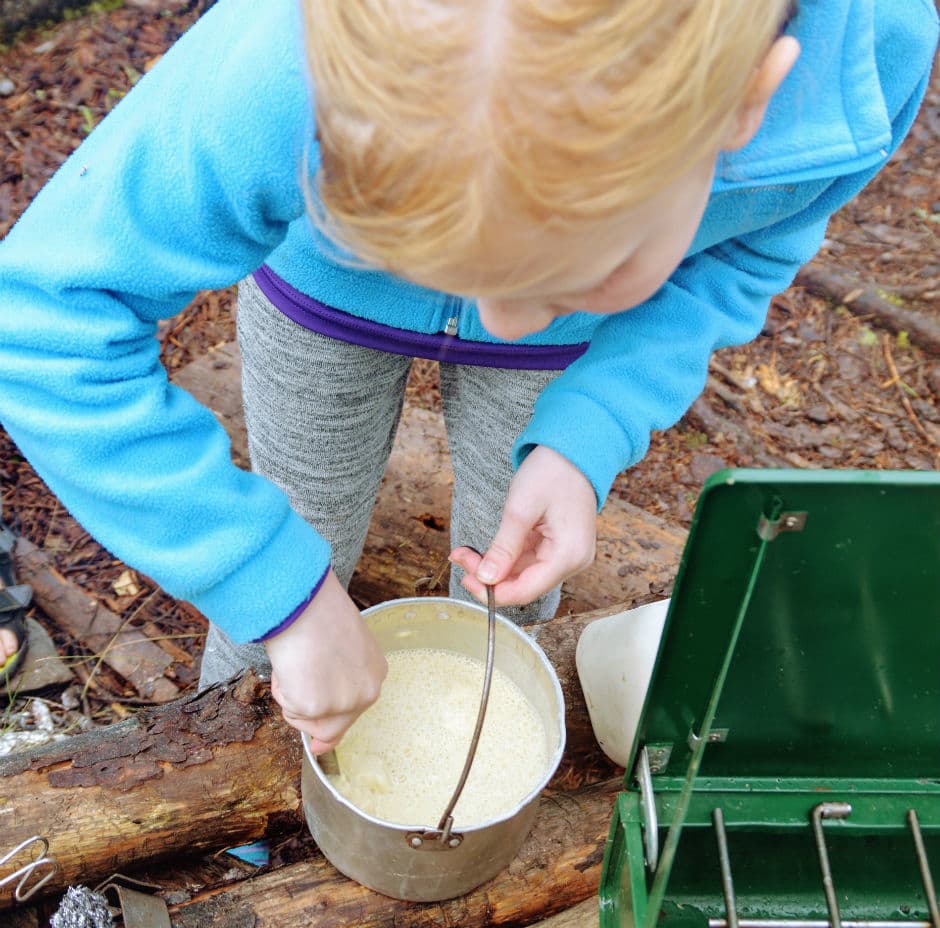 helped to make great breakfasts.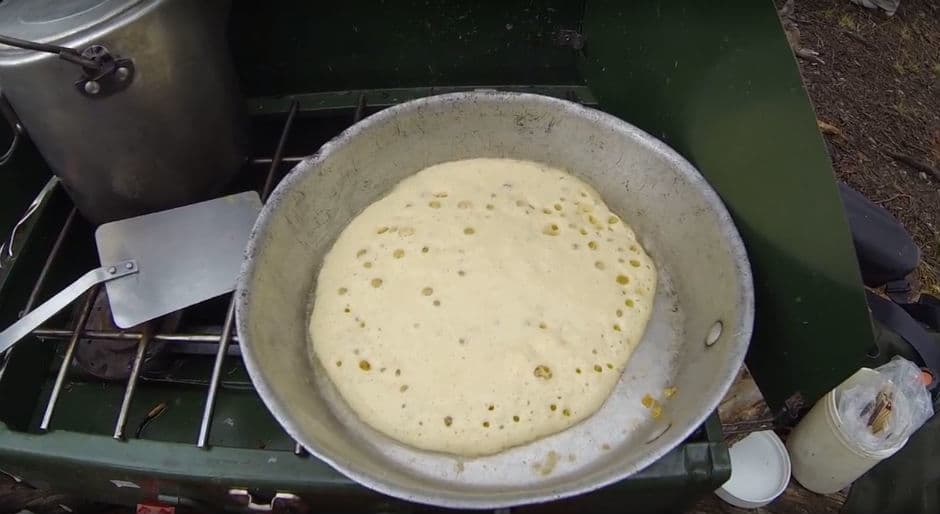 Catching walleye certainly makes dinner extraordinary.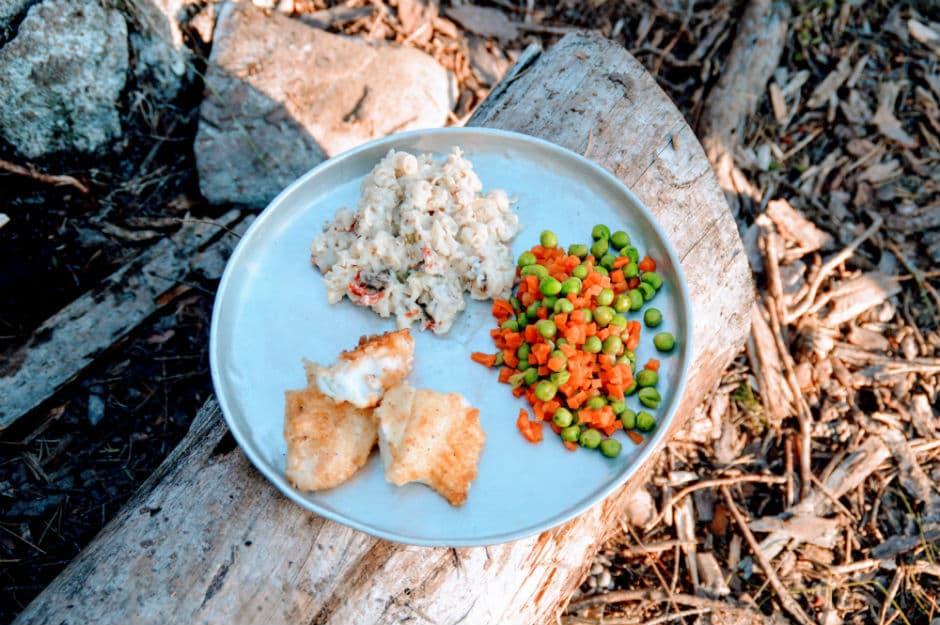 With a kitchen like this:
and plates like this: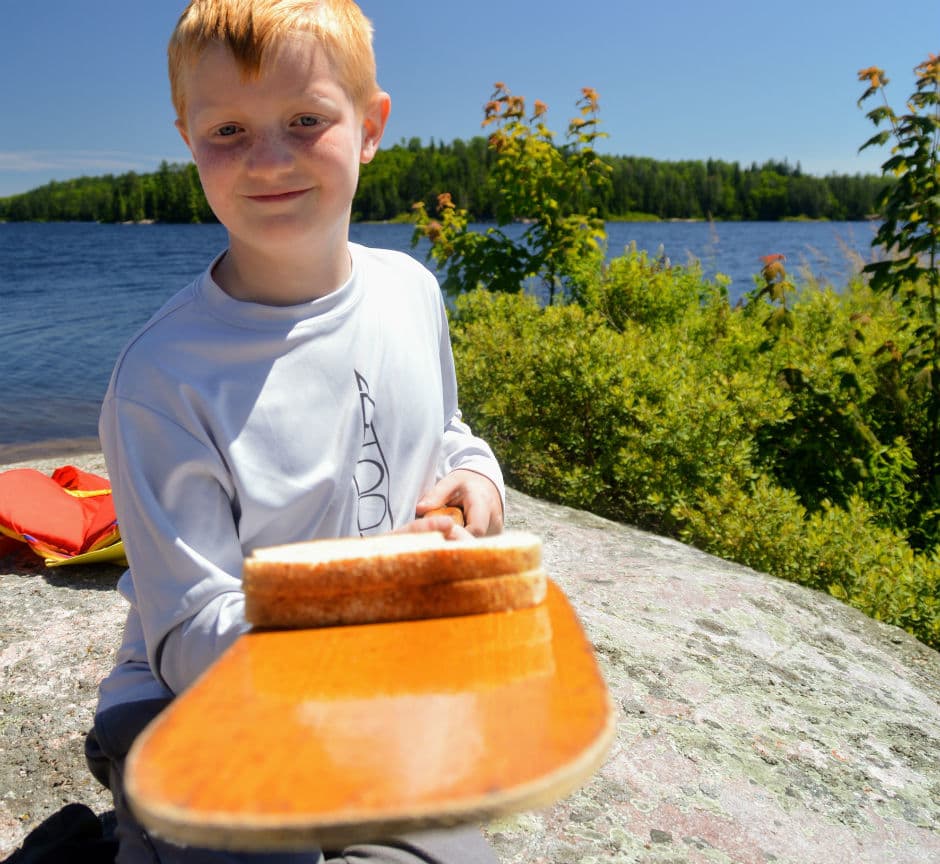 meal time doesn't get much better.
Wildlife
The rain kept many of the critters under cover as well but we did encounter a bit of wildlife.
We met the slugs first. They did love the rain and we may have nicknamed our campsite Slug Island.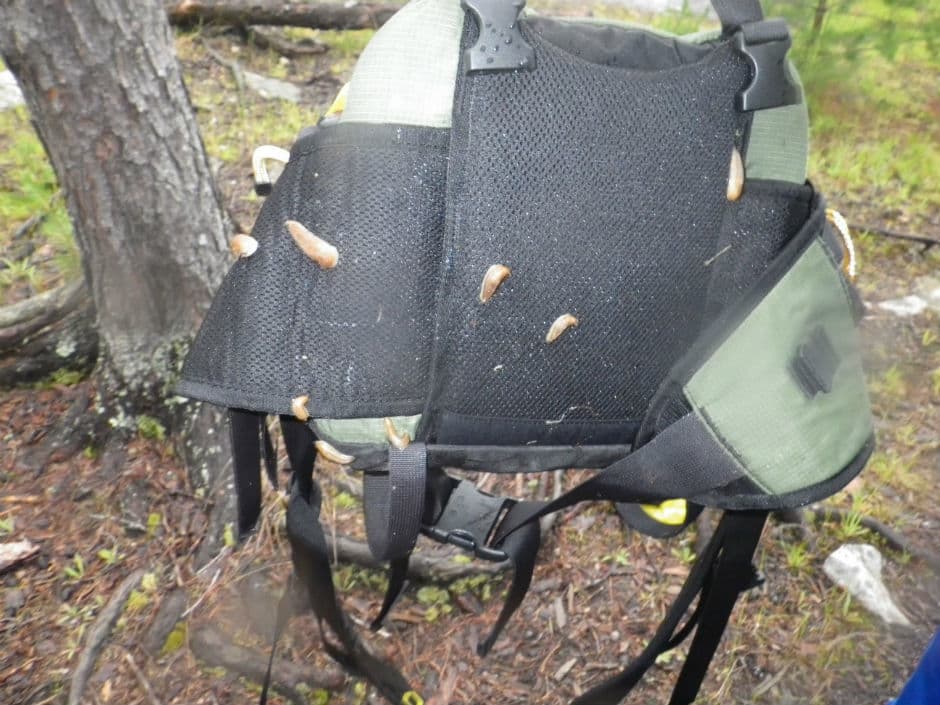 But soon other wildlife made appearances: a seagull who loved our fish scraps, spiders, turtles, and a magnificent eagle.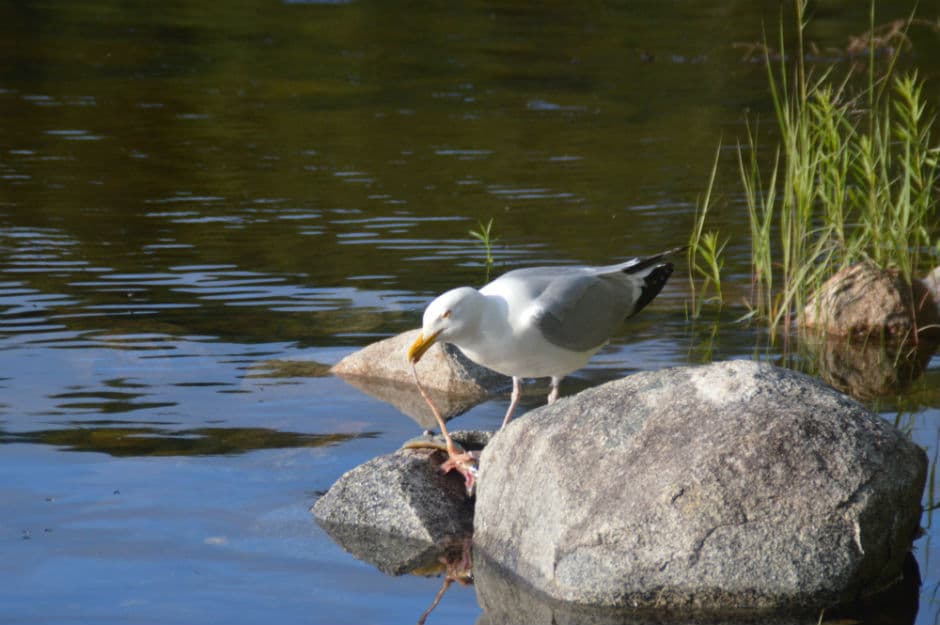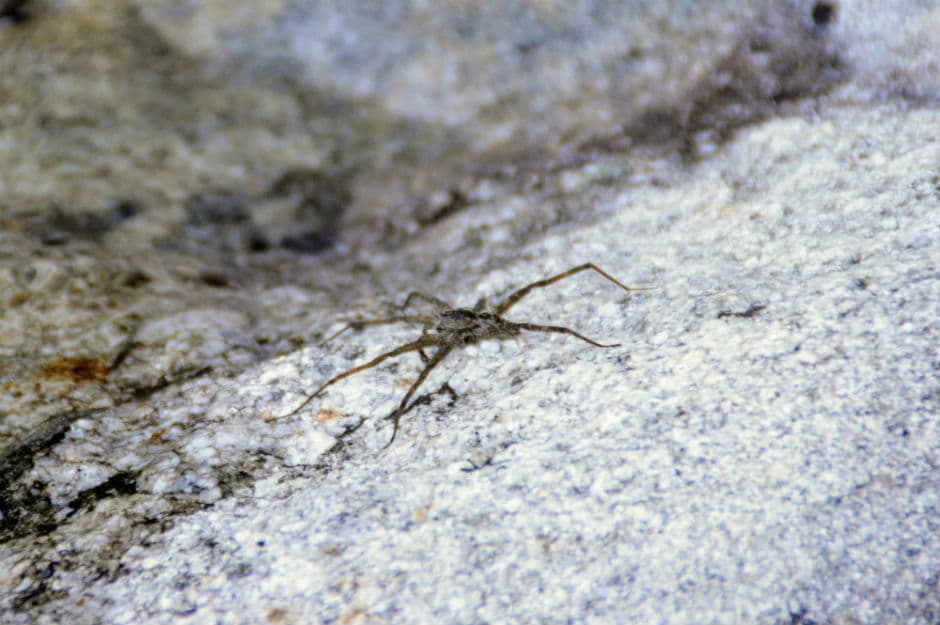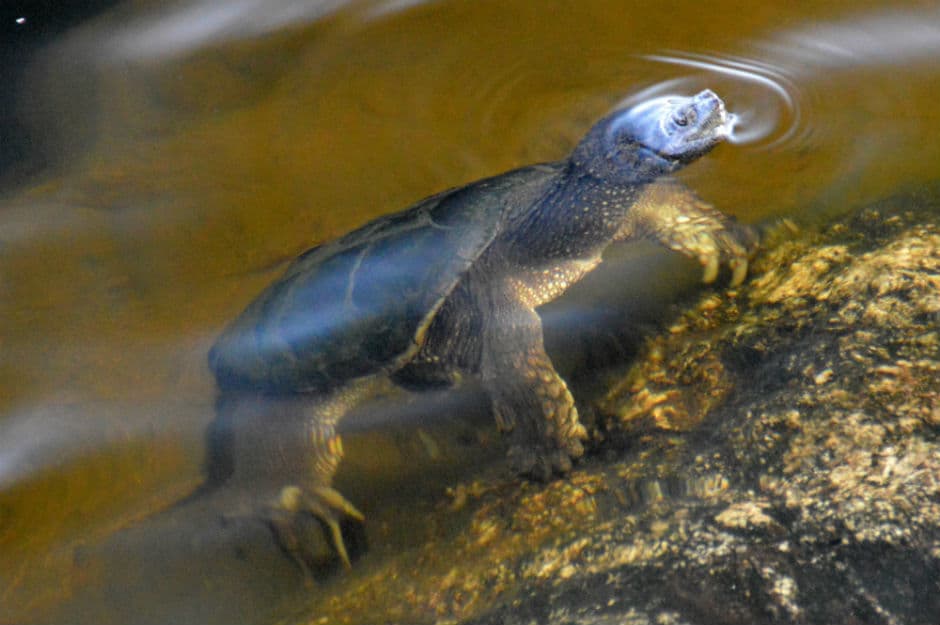 We also spied evidence of a beaver's hard work.
Gearing Up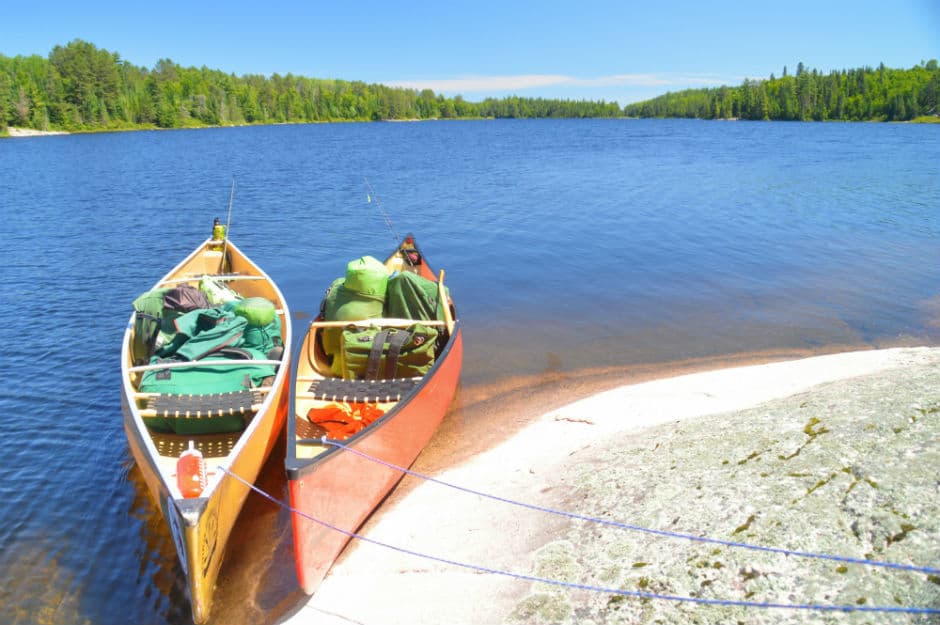 A perk of working with an outfitter is not having to worry about your gear. Voyageur Wilderness Programme set us up with everything we needed for our trip. Souris River Canoes also provided us with a great new boat to use.
Back to the Lodge
The weather for our return trip was spectacular.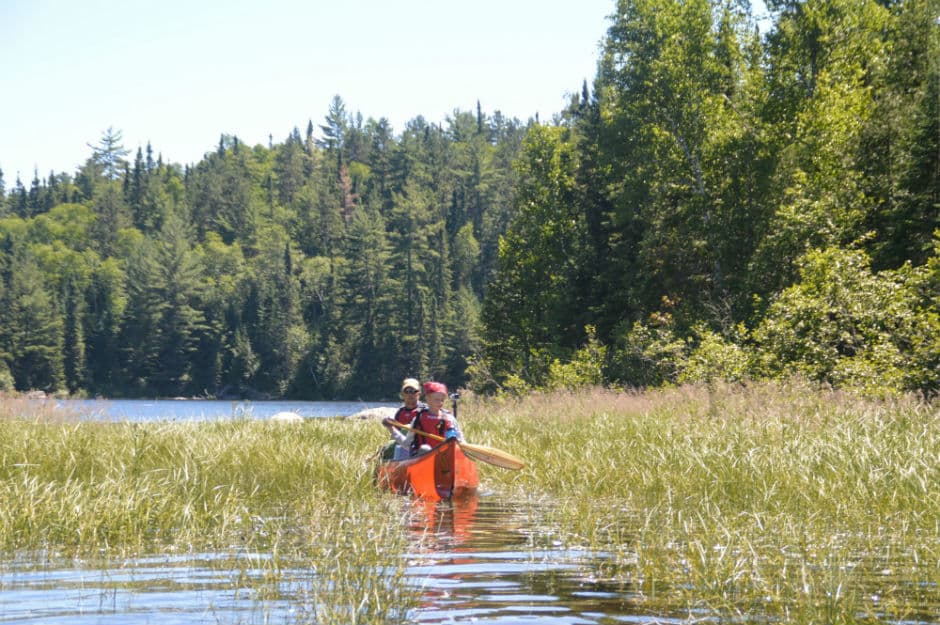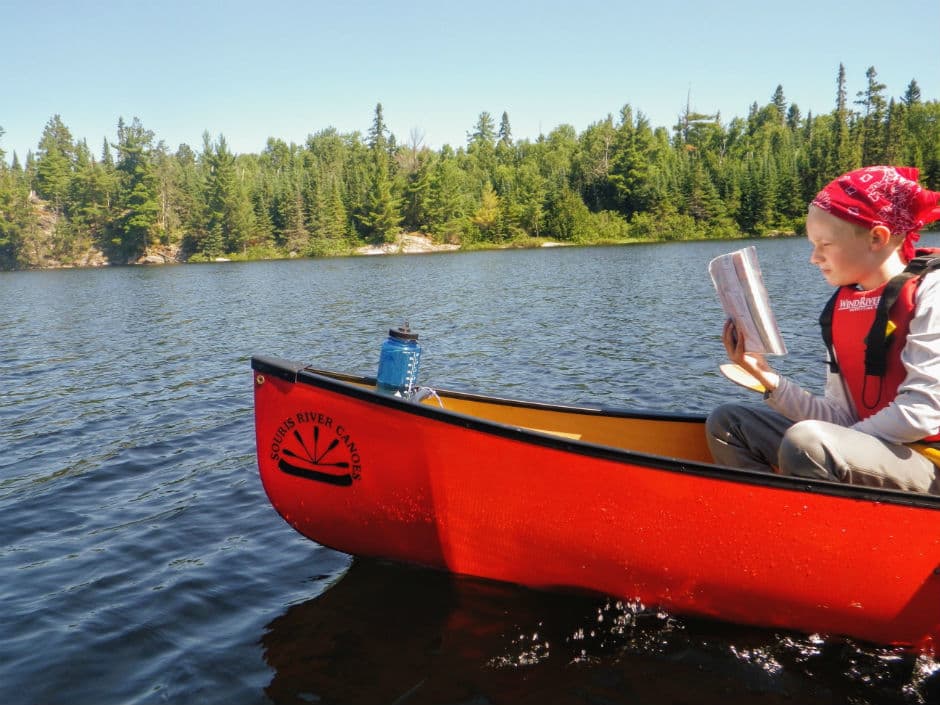 We spent our final night on Batchewaung lake encamped on a small island with just one campsite. It was the perfect way to end our Quetico adventure.
On our last day, we packed up our gear one more time, paddled to the Batchewaung Portage and portaged the 840 meters out of the park and back into Nym Lake for our final crossing.
As we crossed Nym Lake, the entire Voyageur Wilderness Programme crew greeted us at the dock and welcomed us back with bagpipe music!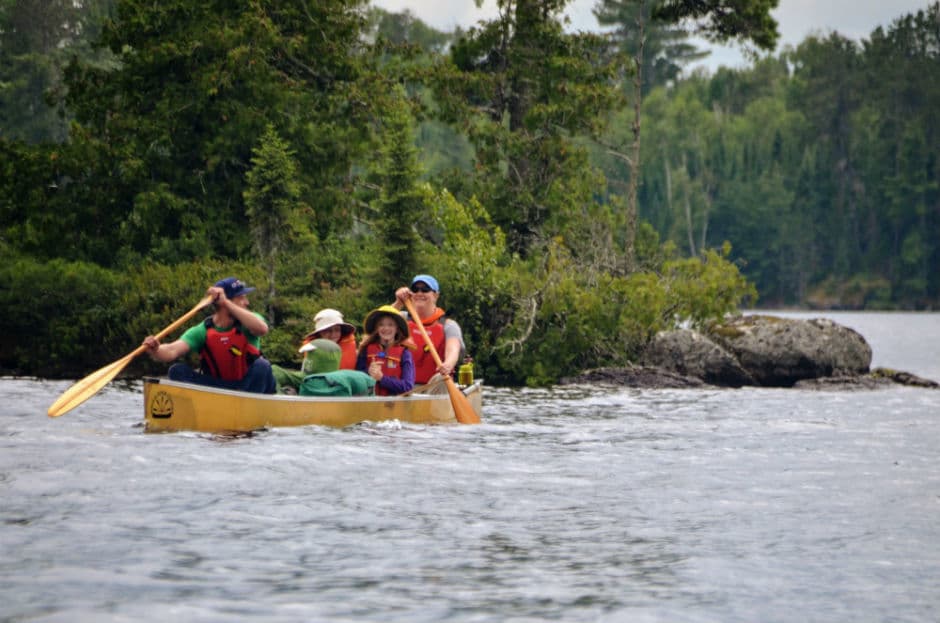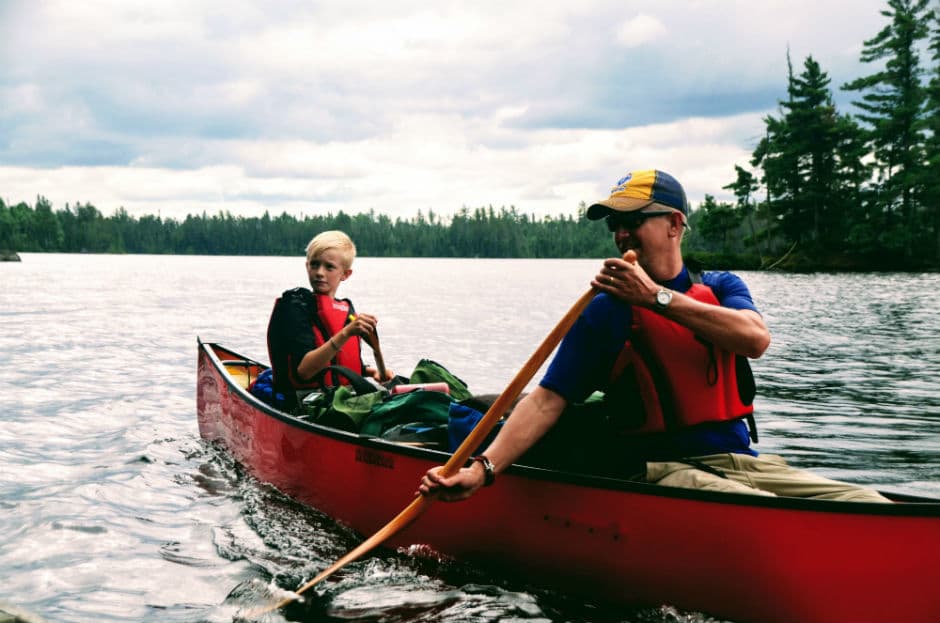 Hot showers, fresh food and a warm reception were all waiting for us at the Voyageur Wilderness Programme lodge.
Special Thanks
There were many people that made our trip an amazing success:
Michelle and the entire staff at Voyageur Wilderness Programme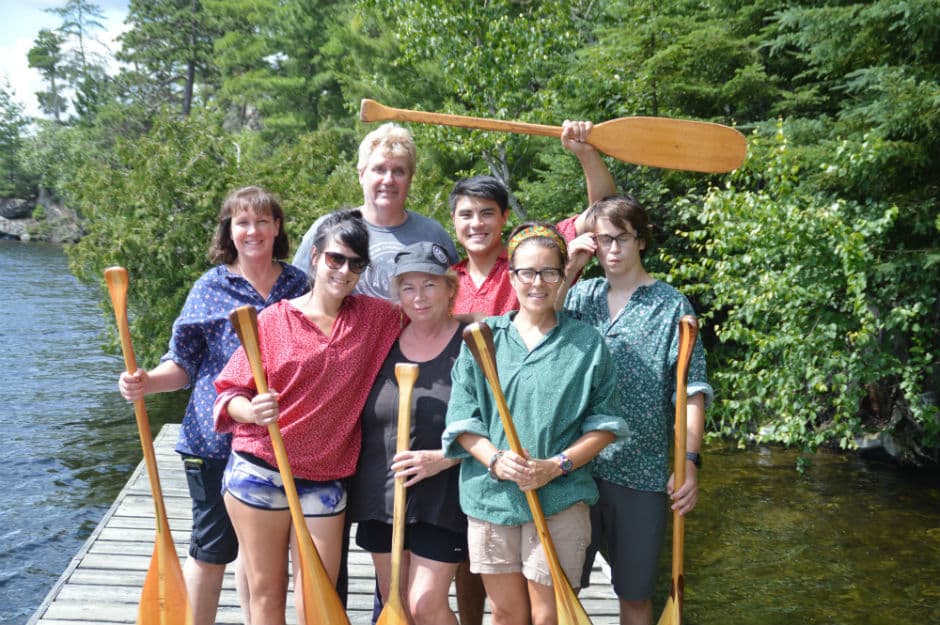 Keith, Arlene and the crew at Souris River Canoes for supplying us with a great canoe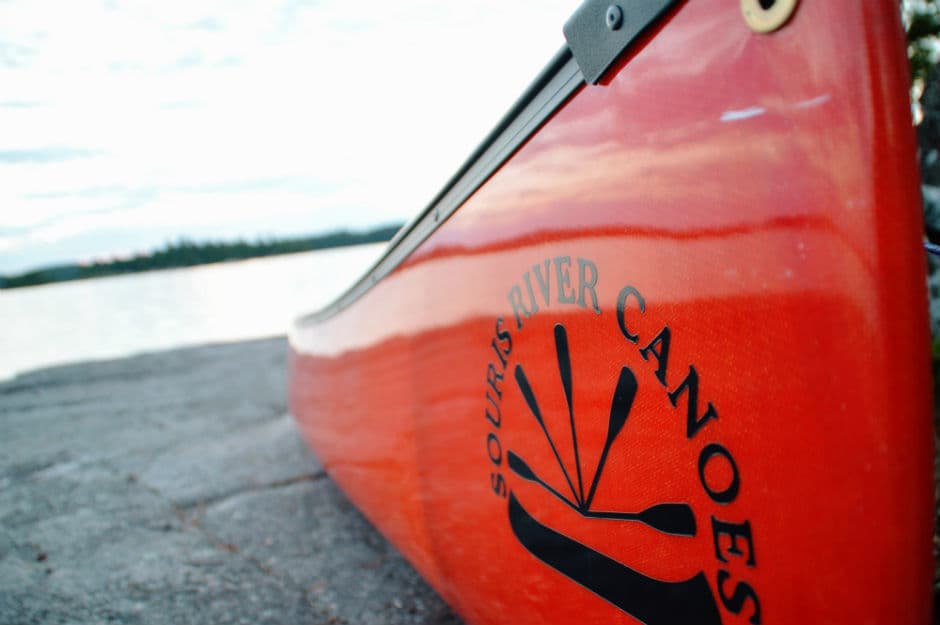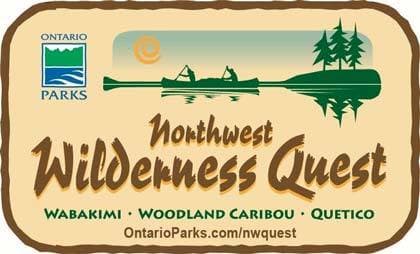 as well as Ontario Travel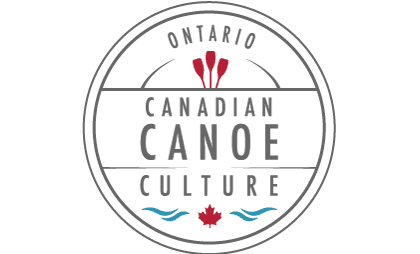 Look for More
Look for more about this trip soon. Including a video journal from Eli, our 12-year-old paddler along with details on the amazing canoe culture evident in the small town of Atikokan Ontario where Souris River Canoes, XY Paddles, and Fletcher Canoes are all based. Plus our visit to Fort William Historical Park

Related Articles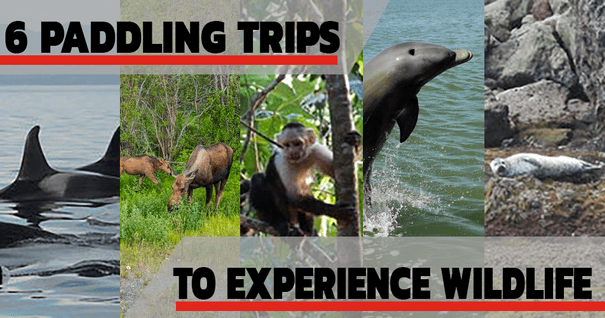 Experience wildlife with this handful of paddling trips. Dolphins and monkeys and bears, oh my! If you…
Inspired by the above trailer? See the full 27-minute evocative documentary that captures the…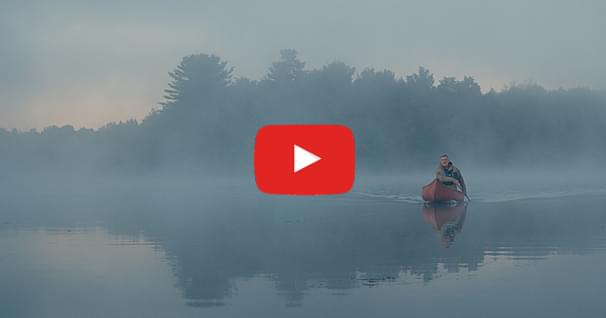 This is a movie trailer that highlights the evocative and beautiful short documentary film by Goh…