Ontario - A Premier Paddling Destination
THE CANADIAN CANOE CULTURE
Inspired by the above trailer? See the full 27-minute evocative documentary that captures the human connection and remarkable bond created by Canada's well-known craft and national symbol, the canoe. By illustrating the stories of 5 paddling enthusiasts across the province of Ontario – a majestic background both in landscape and history – viewers can envision how the canoe has allowed different people to connect with their families, their inner selves, their landscapes, their homes and new and traditional Canadian cultures. This film is a true reflection of what Canadian Canoe Culture looks like today.
ONTARIO IS WHERE THE WORLD COMES TO PADDLE
Let Ontario's experts help you with specialized trip planning, high quality gear and delicious meals. Professional guides add much value by sharing their knowledge of safety, wilderness skills, local history, ecology and more. Start or end your adventure in rustic luxury at a unique wilderness lodge or cabin. #PaddleON
PLAN YOUR DREAM TRIP NOW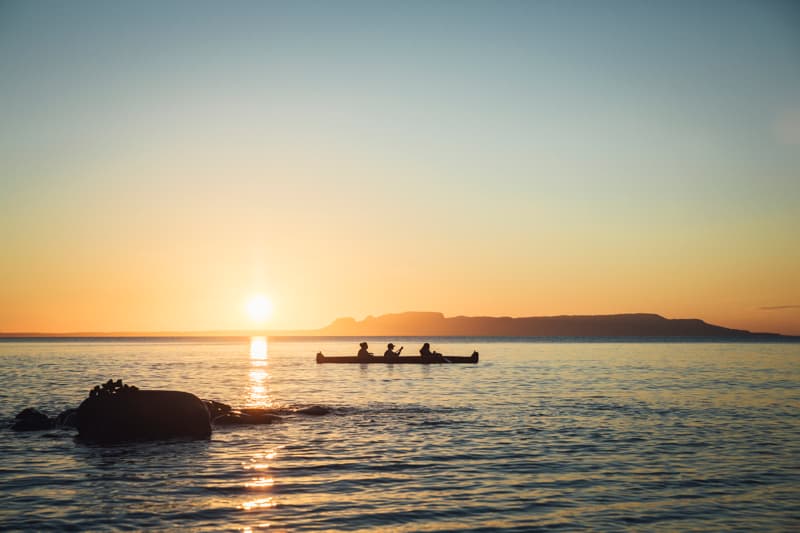 Be inspired by informative articles about paddling in Ontario, Canada. Start planning your 2017 adventure now.
CELEBRATE CANADA'S 150TH BIRTHDAY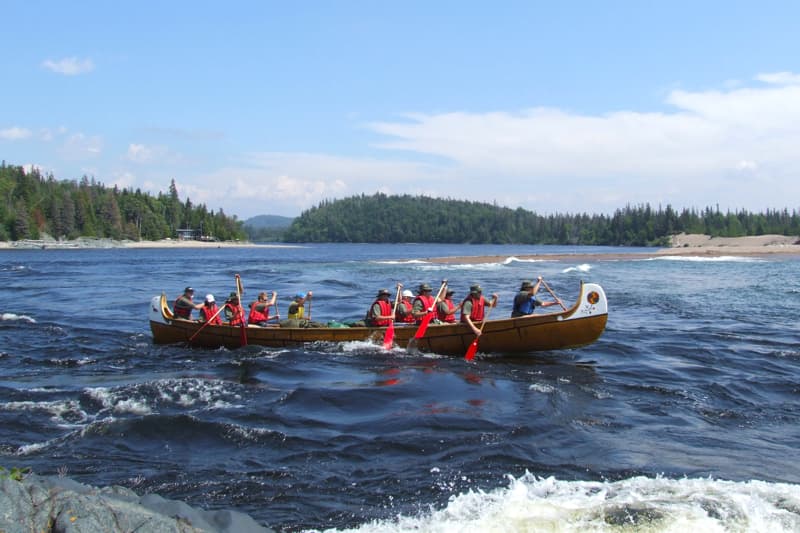 CELEBRATE CANADA'S 150th BIRTHDAY WITH A PADDLING ADVENTURE

The canoe is one of the seven wonders of Canada. It stands for everything Canadian. Without the canoe, there would be no Canada.
We invite you to help celebrate Canada's 150th birthday with an incredible paddling adventure. Explore Lake Superior's wilderness coastline on 1 of 6 Voyageur Canoe expeditions; paddle the painted landscapes of iconic Killarney Provincial Park; get your adrenaline pumping on a high adventure rafting trip; visit the Canadian Canoe Museum and more.
WHERE'S THE BEST SEA KAYAKING?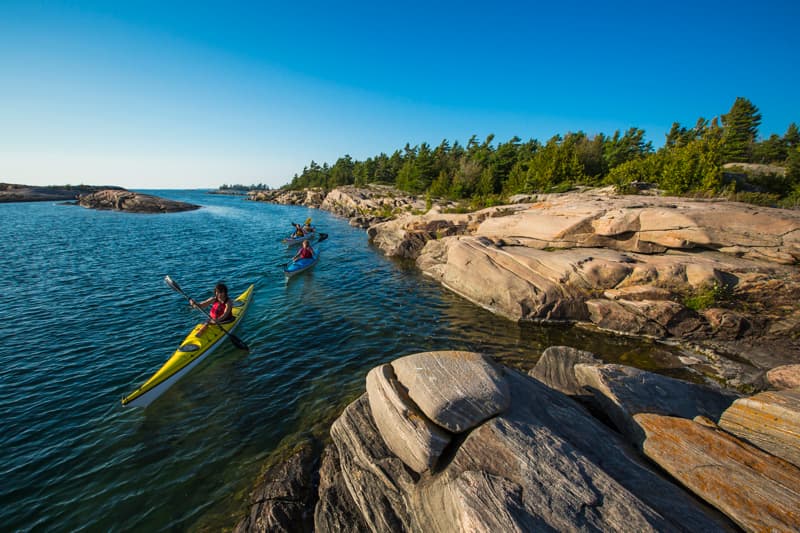 On Georgian Bay, you'll paddle through the rugged windswept beauty that inspired the famous landscape paintings of the Group of Seven. Explore the 30,000 islands in this UNESCO World Biosphere Reserve.
WORLD-RENOWN CANOEING DESTINATIONS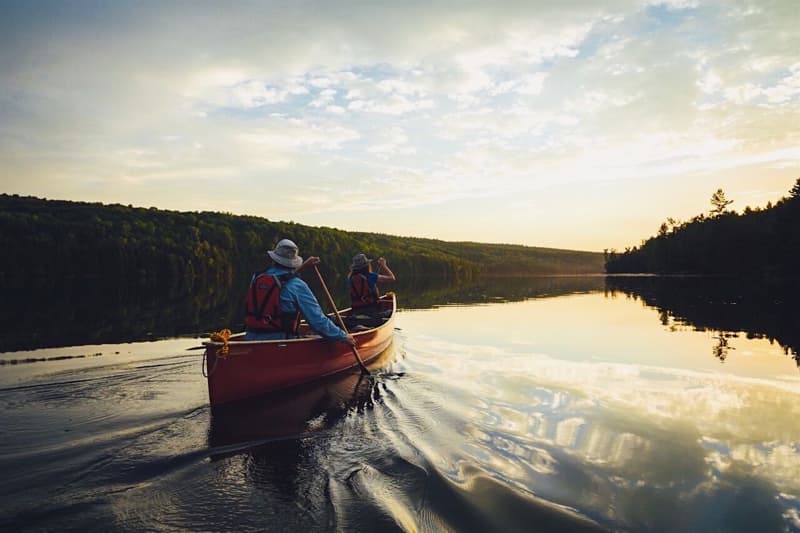 "Canadian canoe journeys are always special. They have a unique ability to purge the spirit of the unwanted static that accumulates in our technological lives. They cleanse and rejuvenate the soul." ~ Ray Mears, world-renowned authority on Bushcraft and Survival.
Ontario is a world-renowned destination for canoeing. Soak up the solitude of remote places like Woodland Caribou Provincial Park, Quetico Provincial Park and the Missinaibi River. Experience fantastic wildlife viewing in Algonquin Provincial Park and the Temagami region. Enter the exciting world of whitewater on the Madawaska River. Or stay in a cozy lodge and do day trips.