Got it? Take the 3-Question Quiz!
Life Jackets
Before you get in the water, make sure you have the most important piece of safety gear - a Personal Flotation Device (PFD), or what's commonly called a life jacket. Life jackets work only when you wear them, and the law requires you to have one for every person in every boat. That includes kayaks, canoes, and SUPs. The folks at your local paddling shop can help you find the right kind of life jacket for the type of paddling you do. Make sure the one you choose has the Coast Guard Approved label, which ensures it meets the standards set by the United States Coast Guard.
Federal law requires all children under 13 to wear life jackets whenever they're on the water, and state rules may also apply. Check your local regulations and set a good example for your kids by always wearing your own life jacket. Experienced paddlers wear life jackets always. The first sign of a rookie kayaker is someone who isn't wearing a life jacket or is wearing one that doesn't fit properly.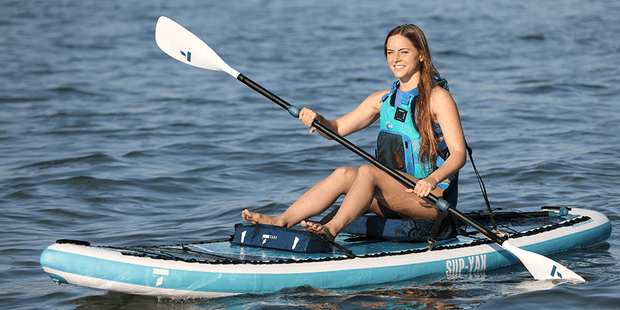 TAHE 10'6 & 11'6 SUP-YAK Inflatables
2-in-1 Kayak & Paddle Board complete packages for single or tandem use.
Choosing the right life jacket is all about proper use and fit. It's important to have a life jacket that's going to fit comfortably and snugly. These days, they're not all orange and bulky. You have plenty of stylish, comfortable, and safe options.
Fitting and adjusting a life jacket is just as important as deciding to wear it. First, open up the life jacket to its largest setting so it's easy to put on. Some slide over your head. Others have a front zip like a vest. Zip it, clip it, and if it's got a snap, snap it up. Then tighten all the straps. Your life jacket should be snug enough that it'll stay put when you tug firmly on the shoulder straps. If it's too loose, it won't provide the protection you're counting on. And lastly, make sure you're not wearing it backwards.
PFD Sizes
Life jackets are made for men, women, and kids of all different shapes and sizes. Children's life jackets are sized based on the weight of the child:
0 to 30 lbs.
30 to 50 lbs.
50 to 90 lbs.
Adult life jackets are made for people over 90 pounds.

So whenever you use a kayak, canoe, or stand up paddle board, make sure you've got a US Coast Guard-approved life jacket.
And remember: "Be smart, Be safe, and Have fun."
---
paddling.com has partnered with the United States Coast Guard to bring you this 8-part "Safer Paddling Series" featuring ACA-certified instructors Kate Ross Kuthe and Paul Kuthe. Watch them all as Paul and Kate share valuable safety tips, paddling technique pointers, and other various gear tips.
Related Articles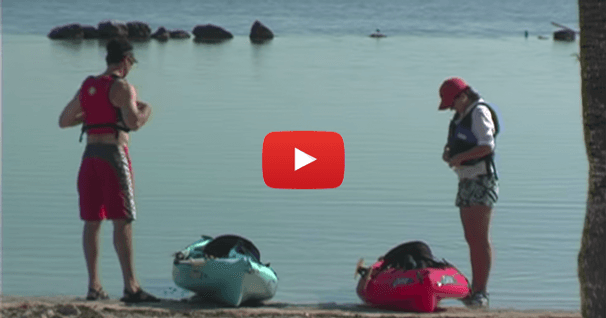 The PFD, or life jacket is your single most important piece of safety equipment. You need to choose one…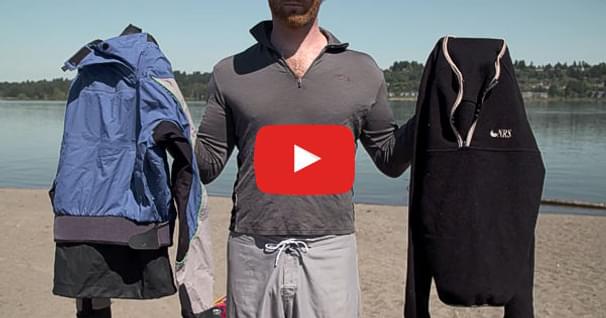 When you're out on the water, you have to take into account two important factors — the…