Take the Quiz on Essential Gear!
Whenever you're getting ready to go paddling, there's a handful of things you can do and bring to make your trip safer and more fun. This is a simple checklist that every experienced kayaker runs through every time they go paddling.
Be sure you have the three essential safety items that are required by the United States Coast Guard:
A properly fitted life jacket.
A whistle or other sound signaling device.
And if you think you might be out past dark, bring a light so that the other boaters can spot you.
Pack a dry bag with things you might need, like extra layers, a first aid kit, snacks, and sunscreen. And don't forget your water bottle.

Always share your plan with a friend, just in case. Let them know the four W's: Where you're going, Who you're going with, When you expect to return, and What to do in case you don't come back on time.
Remember to call, text, or tap them on the shoulder when you get back. And here's a pro tip: Write your name and telephone number in your kayak with a permanent marker. You can even get a free sticker from the American Canoe Association. The Coast Guard loves it when you label your kayak because it cuts down on false alarms. It's also the best way to get your boat back if it drifts off the dock.

Finally, check the weather report. Treat the forecast as the best case. If it calls for sunny and clear conditions, great. But when you arrive at your launch point, assess the conditions and make sure the actual weather matches the forecast and your ability. Is the wind heavier than you expected? Are the waves bigger than you can handle? Making good choices about when and where to paddle can mean the difference between a fun day on the water, and needing to be rescued.
Remember that conditions can vary drastically from one location to another, and from day to day. If the waves look too big, there may be a protected place to paddle nearby that would be less challenging and more fun. A little bit of research and flexibility can save the day. Don't forget to wear your life jacket.
And remember: "Be smart, Be safe, and Have fun."
---
paddling.com has partnered with the United States Coast Guard to bring you this 8-part "Safer Paddling Series" featuring ACA-certified instructors Kate Ross Kuthe and Paul Kuthe. Watch them all as Paul and Kate share valuable safety tips, paddling technique pointers, and other various gear tips.

Related Articles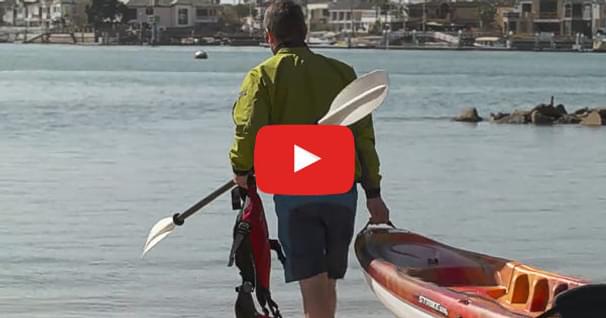 We all want to get out there and start having fun. But a little bit of trip planning can really help…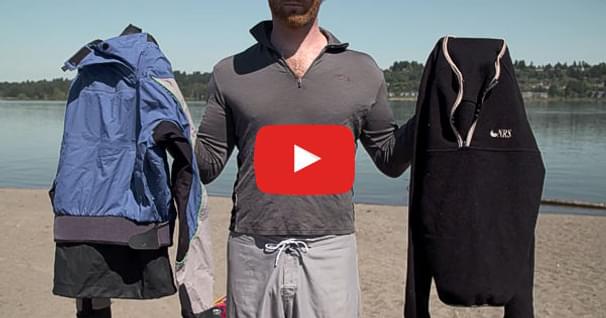 When you're out on the water, you have to take into account two important factors — the…