Florida is an angler's paradise. Let's review why:
Coastline - 1,197 Statute Miles
Tidal Shoreline - 2,276 Statute Miles
Beaches - 663 Miles
Florida has more than 11,000 miles of rivers, streams & waterways
Total Water Area - 4,308 Square Miles
Number of Lakes greater than 10 acres - Approx. 7,700
That's a LOT of water to fish in. Up until now, I've only fished Florida's salt water. That's mainly, because it's 100 feet from my house. That's also a shame. I record and watch countless TV shows on WFN. We all celebrated when Jim Sammons brought us the first kayak fishing show, "The Kayak Fishing Show with Jim Sammons". But if freshwater and largemouth bass fishing is your game, then check out "Kayak Bassin'" with Chad Hoover. The great thing about both of these shows is that you get 30 minutes of quality programing, whether it's the show or the sponsors. It's *all* about paddle fishing from start to finish. Now, I can't go offshore and catch a roosterfish like Jim does. But I certainly CAN go to a freshwater lake and try my hand at largemouth bass like Chad does.
Note: The state record for largemouth bass is 17.27 pounds. So this is certainly something worth doing … I'm just sayin'

So the Internet recon began. I consulted the fishing forums. I discovered that Lake Tarpon is less than an hour from my house and has quite a history of holding decent numbers of decent fish. Further recon got me in touch with a guide on Lake Tarpon (Herb Stephen), and he was glad to point me in the right direction concerning tackle and tactics. We also had a number of discussions about ALLIGATORS because if you're in fresh water in Florida, they are a valid concern. He did say that snakes weren't much of a problem there because the gators kept them in check. Good to know, I guess.
Lake Tarpon as it turns out, is actually very close to the coast, so fishing fresh water *and* salt water in the same day is quite doable. So, let's DO it.
This is the trip to Lake Tarpon. And note that Dunedin is pretty close to where the salt water encounter will be (Dunedin Causeway leading to Honeymoon Island)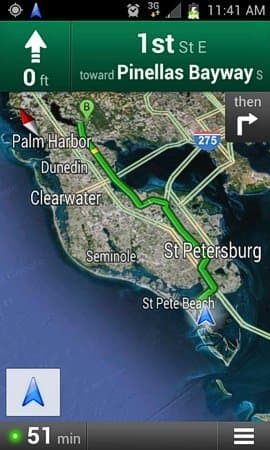 Knowing that I'd also be hitting the salt water, I consulted Neil Taylor the week before at his monthly kayak "skool" meeting. So I'm confident as to what baits would work later in the day in a familiar tidal situation.
Hurricane Sandy gave us gale force winds the week before, even though it ran up the East coast. But that left us on the West coast with cooler dryer weather. For fall in Florida, this is about as good as it gets. Water temps are in the mid 70's, highs near 80 with very little wind or humidity.
FRIDAY, 11/02/2012 (after work): Since I'm planning on doing fresh water and salt water, it's tempting to take twice as much tackle. Sure, I had to take more than normal, but no need to empty the garage. With water temps starting to drop on both sides, fish are going deeper. So that becomes the common thread - weighted baits. But, along shorelines surface baits are also producing. With that in mind, I built my freshwater tray from this pantry:
SATURDAY, 11/03/2012:
No need to be in a crazed rush to get on the water. So I got a real leisurely start. Unlike summer, there won't be a lot of warming going on today, so the pace can be slower. I was a slacker the night before, so I had to load the kayak and gear that morning. The drive was pretty uneventful and Lake Tarpon turned out to be pretty nice. For your review: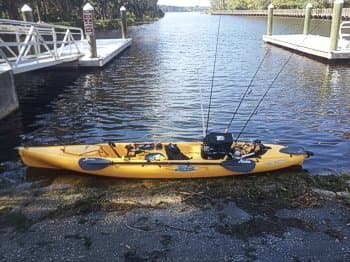 I got to demo a new gadget for this picture. It was taken with my Galaxy S II phone while ~inside~ a waterproof phone bag made by DryCase.com. You actually pull a vacuum on the case so that the touchscreen works perfectly (down to 100 feet) - super clear so the camera still rocks - and has a waterproof headphone jack connection so you can use their waterproof ear buds or phone headset. Slick indeed.
I opted to start my day with a top water offering. Normally, top water is a low light choice, but I had it tied on and that's my favorite type of lure to throw, so why not? Besides, the fishing shows love to show a big bass just go bonkers over a top water, and don't we all wanna be onTV? I know, Jim and Chad just rolled their eyes …
Throughout my trip, I switched baits more often than I normally would, not knowing what would work best where. Basically, I wanted to find structure and either get the bait deep in said structure, or make the presentation look so good that a bass would leave cover to eat it. So, now this becomes a lot like fishing for grouper. I tried a mouse, a frog, and even a bird to get them to break cover. If you're a saltwater angler and have never fished one of these baits, well … you must do it. Once I realized how truly weedless these baits were I threw them ~way~ back into cover and lily pads and they popped right out. Amazing.
Bottom line: I didn't catch a thing. I may have gotten a bite or two, but in this new environment those may have been weeds. I suffered no DOA here (Delusions Of Adequacy). I just chalked it up as a good day on some new water.
GATORS:
At the end of the trip, I actually cruised the shoreline trying to spot one - never did. I didn't die, and that's always a plus.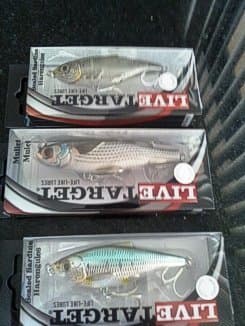 I loaded up the Hobie, grabbed some lunch at a drive-thru, and I'm off to the Dunedin Causeway at Honeymoon Island. I must admit, after loading-unloading-paddling/casting-loading, and unloading again - I'm tired. A pending saltwater sunset has a way of making Superman's cape flap a little in the breeze. That, and a #5 combo and a FCAB (Frosty Cold Adult Beverage) while sitting on the tailgate.
I opted to re-rig my 3 rods before I unloaded the boat. That way, once the boat is in the water, I can go fish … immediately. I have 3 go-to lures, and have caught dozens of fish on each at this location. But, I also had some new backups to test in the salt, since I'd be catching fish almost immediately, I almost always do.
Ahhh … home again, home again.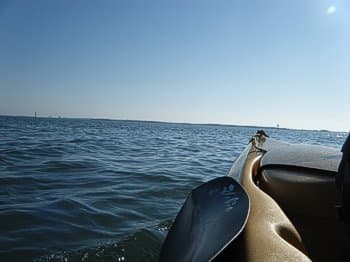 I'm fully expecting to feel that thump 40 feet from my truck. It never happened - not a single bite, on anything. In a way, I'm bummed because it's very rare that I don't catch something out here, even a small sea trout. But in another way, it was consoling. I mean, if *I* can't catch *ANYTHING* while fishing *HERE*, then there must be some cosmic disruption going on - seriously. No way it could be *ME*. I loaded the kayak for the 3rd time today, and made my way home.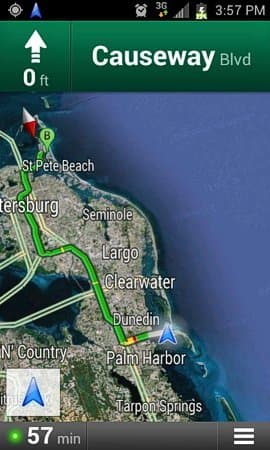 I slept very well that evening, and unloaded the kayak the next morning - DONE. Now that I have a better idea of what to expect and what lures/tactics to use, I'll be trying freshwater again. And, I'll skip the drive-thru, because there are some great restaurants up that way.
But to solve the initial equation … Sweet + Salty = TOO MUCH WORK
Special thanks go out to some folks that helped me pull all this together:
Neil Taylor
Herb Stephen
Rapala Lures
Live Target Lures
Pure Fishing (Berkley, Havoc, TriggerX, Gulp, and a lot more)
Advil
See you out on the water …
"Many men go fishing all of their lives without knowing that it is not fish they are after"
~ Henry David Thoreau