We must always remember that we are the visitor, the guest, even
the intruder, floating on top of a magical world.
Let's hope we never do anything to cut short our welcome.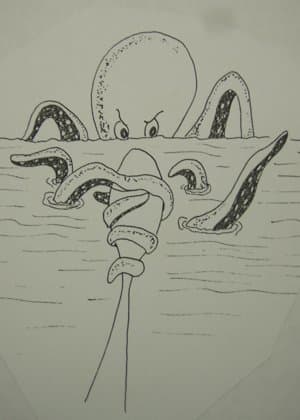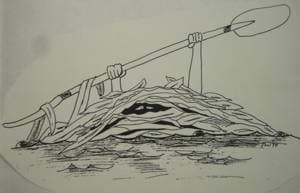 Native paddlers oftentimes paddled into kelp beds and laid fronds of kelp across their bow to hold them in place while they rested.
Ours is a pursuit stemmed in traditions and respect for the ocean.

Sometimes our eagerness gets the best of us.
We mean well, we just don't always know what "well" means!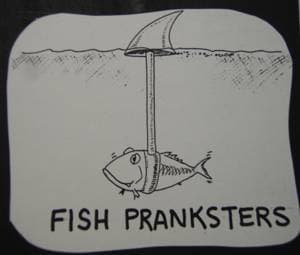 It's such a wondrous world down there. What if the creatures of the sea had a sense of humor? Or do they?
Sometimes the links in the food chain get out of order.
Or do they?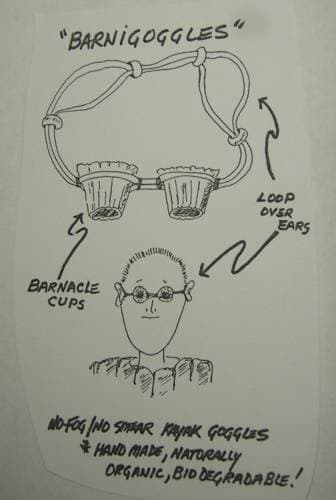 Nearly everything we have on our modern kayaks, from rudders to flotation devices to bilge pumps had already been conceived, designed and used by ancient paddlers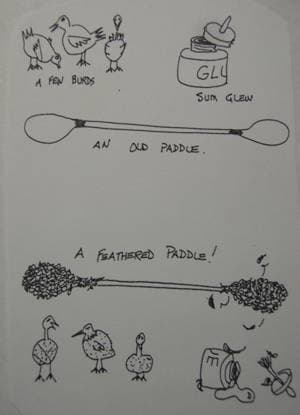 In the "old days" of modern kayaking, everybody had an opinion of what was right, "Ah. But I was so much older then, I'm younger than that now."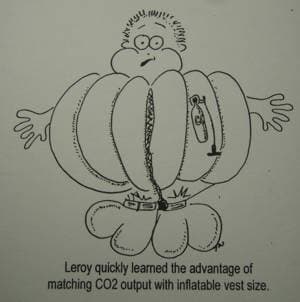 Who hasn't gone through the "New gear - Gotta have it!" gear-geek phase?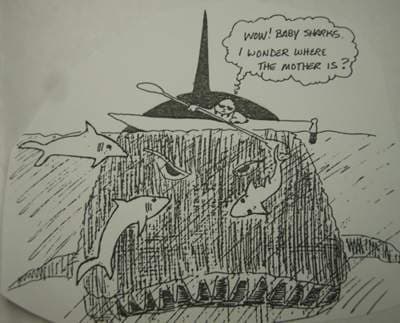 It's so easy to fall under the spell. That's what makes kayaking so damn special!
Tom Watson, an avid sea kayaker and freelance writer is also the author of "How to Think Like A Survivor" available on Amazon.com and most major bookstores.