Trip Overview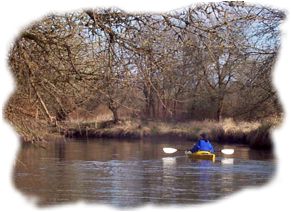 Scappoose Bay is a body of water off the Multnomah Channel and influenced by the Lower Columbia River. It is a protected waterway rich in wildlife and marine study. Fed by several streams navigable by kayak and canoe, we have found it to be a great beginners / intermediate location perfect for bird watching, easy paddling and family activity.
If you live anywhere within this location it is a good place to check out. Scappoose Bay is a great educational location for kids (young or old) to study Heron, Eagles, Beaver, Geese, Ducks, and Fish.
Accommodations:
There are no overnight accommodations... strictly a "day use" facility but clean bathrooms, large launch capabilities and plenty of parking.
Fees:
$2.00 launch fee is suggested if you use the public launch ramp. No fees for parking
Directions:
Head out on Hwy 30 from Portland, Oregon toward Astoria, go thru Scappoose and turn right on Bennett road onto Old Portland Road. Just before St. Helens. The Scappoose Bay Marine Park is located just off to the right. Rentals, launch capabilities and store supplies are available at the Marine Park.
Resources:
Scappoose Bay Kayaking has maps of the bay and waterways for 50 cents. 1-503-397-2161
Trip Details
Trip Duration: Day Trip
Sport/Activity: Kayaking
Skill Level: Beginner
Water Type: Flat/Sheltered Water