Trip Overview

Hudson River: Cold Spring to Pollepel
Scott & Bob w/ a Klepper Classic and a Klepper frame inside a Longhaul hull.
Parked at the MTA, assembled das boots on the lawn and an hour later we were paddling north on an incoming tide to Little Stoney Point, where we stopped for lunch.
Afterwards, the tide was still with us as we paddled to and around Pollepel Island (aka Bannermans' Island), which is off-limits to the casual visitor.... The principal feature on the island is Bannermans' Castle, an abandoned military surplus warehouse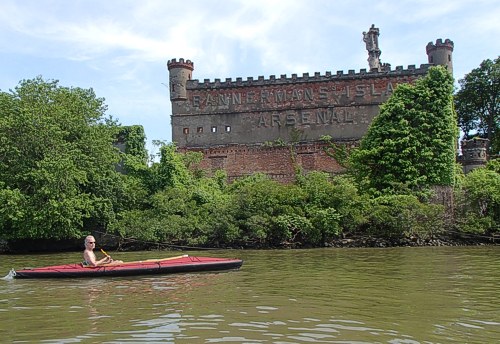 Paddled the slacking tide back south into the wind and stopped again at Little Stoney before returning to the take-out.
I learned that the River is WAY different than Adirondack lakes:
Tides & Wakes. BIG WAKES.
The picture below shows the view from the water paddling north to Breakneck Ridge and Storm King Hwy.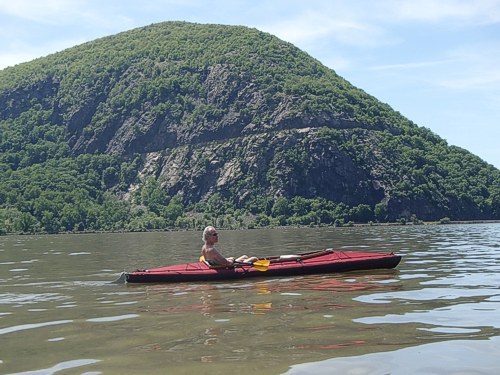 Outfitting:
Classic Klepper Aerius II hull is blue, Long Haul hull on A2 frame is red
Fees:
No
Launches:
Trip Details
Skill Level: Intermediate
Water Type: River/Creek (Up to Class II)