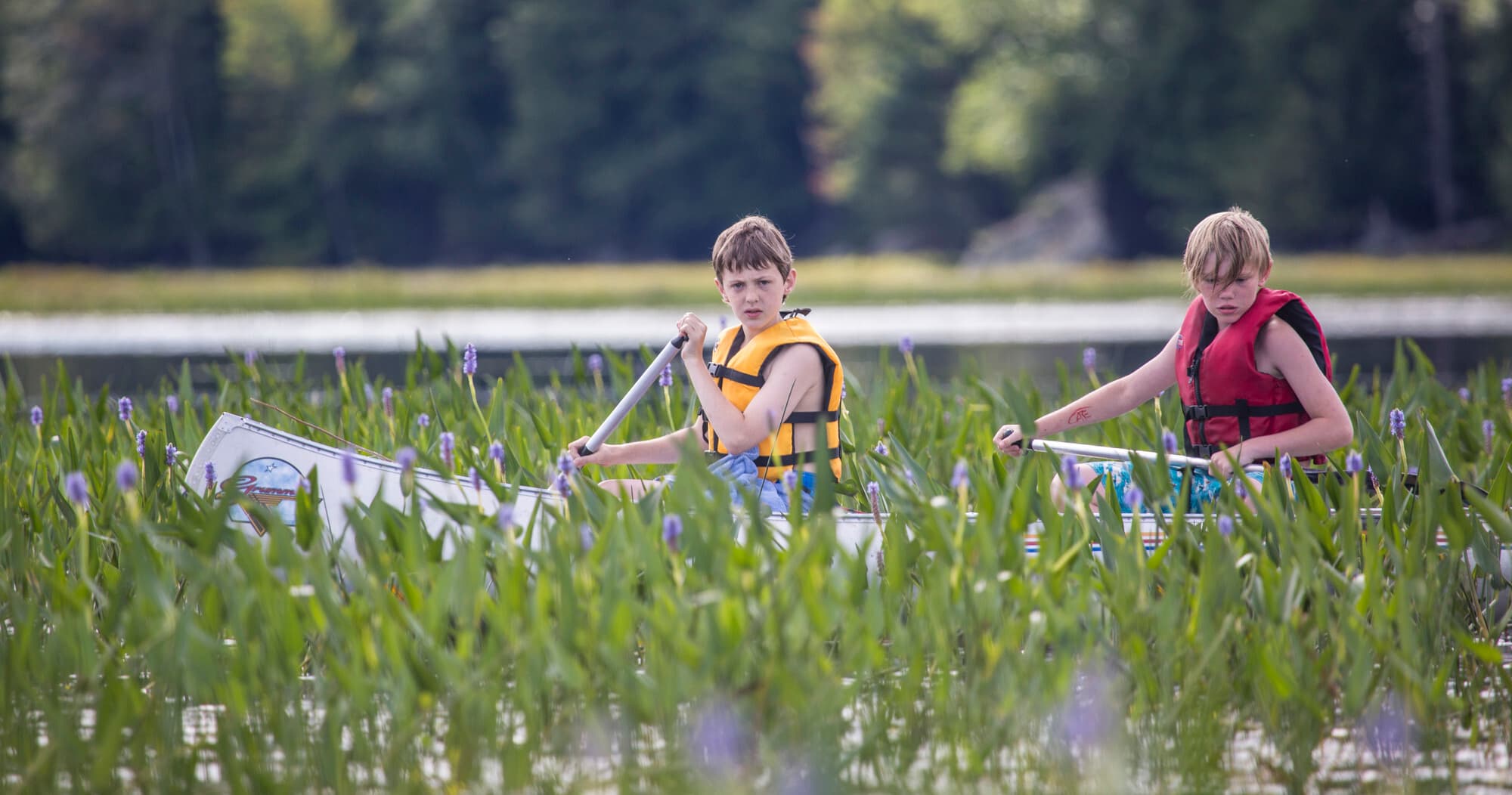 The Adirondack region in upstate New York is a premier destination for paddling. With more than 3,000 lakes and ponds, and 30,000 miles of rivers and streams, the Adirondacks offers a lifetime of paddling destinations to keep you exploring on the water. The region offers exciting day trips for the novice, intermediate and advanced paddler, with other routes allowing for remote multi-day camping options or stunning day trips. With so many options available, deciding where to start can be daunting. Let me introduce three new paddling challenges located in Tupper Lake, Schroon Lake, and Saranac Lake, offering 11 different routes with logistics mapped out, from parking to boat launch sites and general route information.
Hiking challenges around the country are nothing new, but paddling challenges are a fresh take on the idea. Paddling challenges offer an exciting way to encourage people to explore waterways and try a new sport. Few places in the United States provide paddle challenges, and the Adirondacks have developed three in recent years. All of the routes are beginner and family-friendly, but more experienced paddlers can also enjoy the routes.
Completing all routes for each respective challenge allows participants both bragging rights and a patch they can wear proudly. Some paddlers look to elevate the challenge by completing the routes in one day to achieve "ultra" status. Those paddlers will receive a patch that showcases that particular achievement.
Tupper Lake Paddling Triad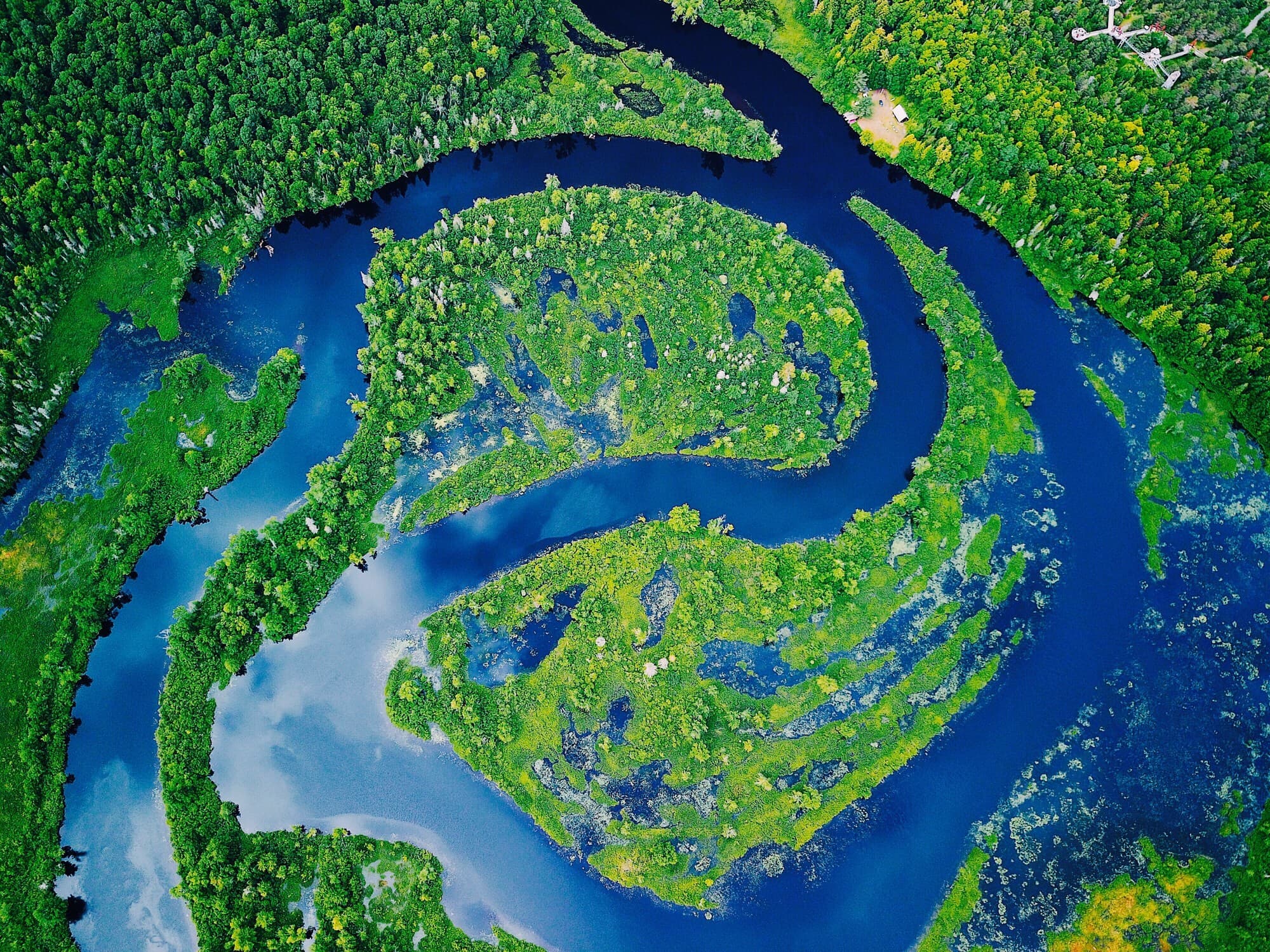 The Tupper Lake Paddling Triad is one of the first water-based challenges established within the Adirondack Park. This triad was originally established in 2020 in response to the success of the Tupper Lake Hiking Triad: Arab, Coney, and Goodman Mountains. Since 2014, more than 10,000 participants have completed the hiking challenge. In 2020 a committee comprising the Regional Office of Sustainable Tourism (ROOST), community leaders, and business owners worked together to establish the paddling triad. In the last three years, 200 people have completed the challenge.
The paddling challenge combines winding creeks and rivers with the expansive lakes of the Tupper Lake region. The triad comprises three paddling routes: Stoney Creek Pond to Axton Landing, Raquette Pond to Setting Pole Dam, and Raquette River boat launch to Big Tupper boat launch. The first two routes are 3.25 miles one-way, making them easily achievable for almost anyone. The third route, locally known as "The Crusher," is a 7.25-mile trip along the Raquette River; while the trip is longer than the other two, the current will assist you.
The Tupper Lake Paddling Triad is a great way to explore local waterways and experience the area's natural beauty. The challenge can be completed in a single day or over several days, depending on individual preferences. The triad can be accomplished by canoe, kayak, or stand-up paddleboard, and paddlers of all skill levels are welcome to participate. Paddlers should be prepared with appropriate gear and experience. If you need to rent a boat or hire a guide, head to Raquette River Outfitters, a local outfitter in Tupper Lake.
Visit: tupperlake.com/tupper-lake-paddling-triad for more information about the Tupper Lake Paddling Triad.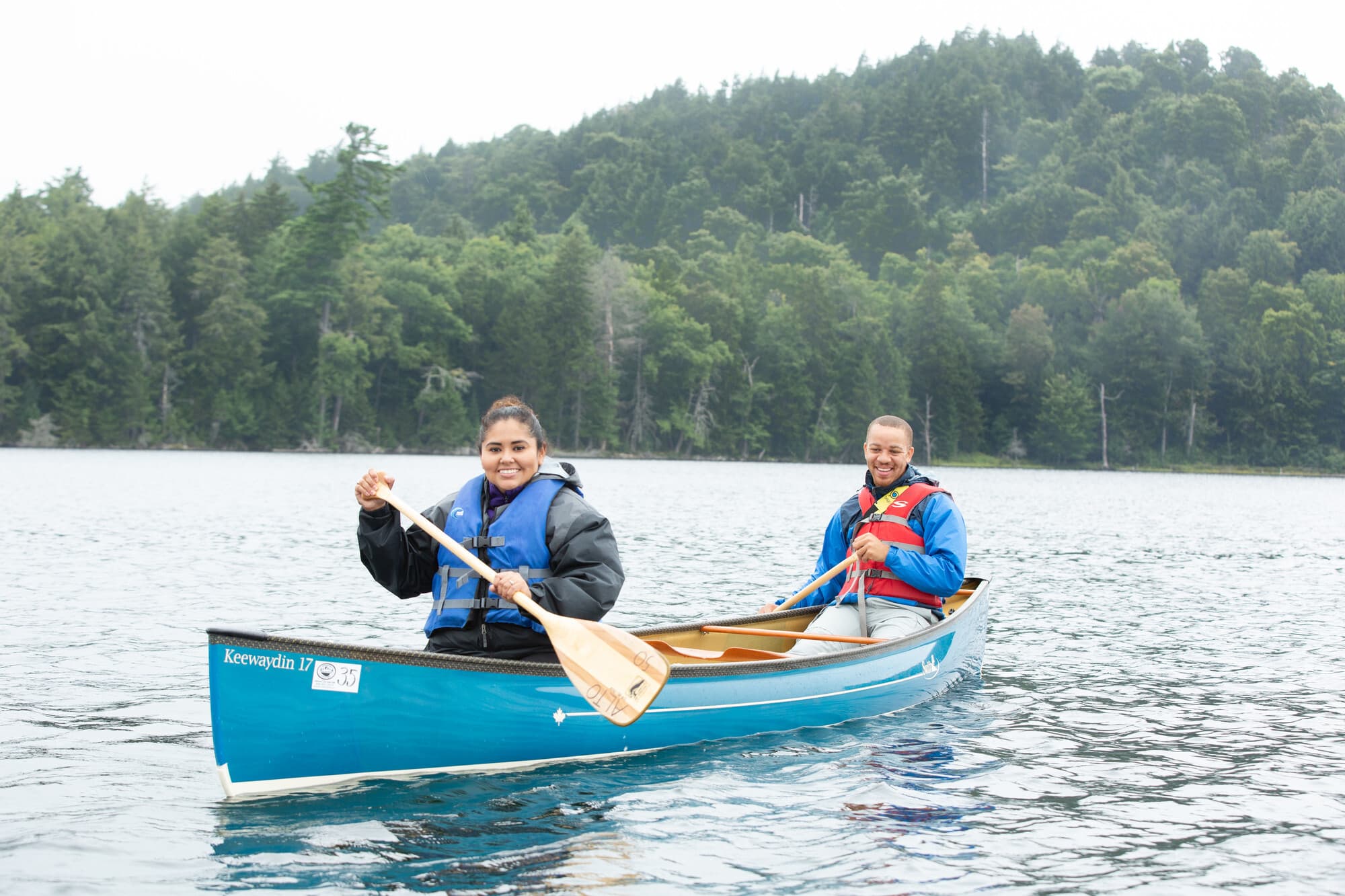 The Schroon Paddle Challenge is launching this June to celebrate the joy of paddling and introduce more residents and visitors to the stunning waters within the Schroon Lake Watershed. The Schroon Lake Chamber of Commerce, Town of Schroon, Schroon Lake Association, and ROOST joined forces to create this challenge for paddling enthusiasts and nature lovers. On June 10, there will be an inaugural paddle to celebrate the launch of this new challenge.
The Schroon Paddle Challenge comprises three paddles within the Schroon Lake Watershed: the Schroon River Paddle, the Schroon River to Schroon Lake Paddle, and the Paradox Lake Paddle. Each paddle is approximately 4.5 miles one-way, allowing participants to either arrange a shuttle for a one-way trip or paddle back to their starting point. If participants need to rent a boat, the Schroon Lake Marina can handle all equipment needs.
Visit: adirondackhub.com/schroon-paddle-challenge for more information about the Schroon Paddle Challenge.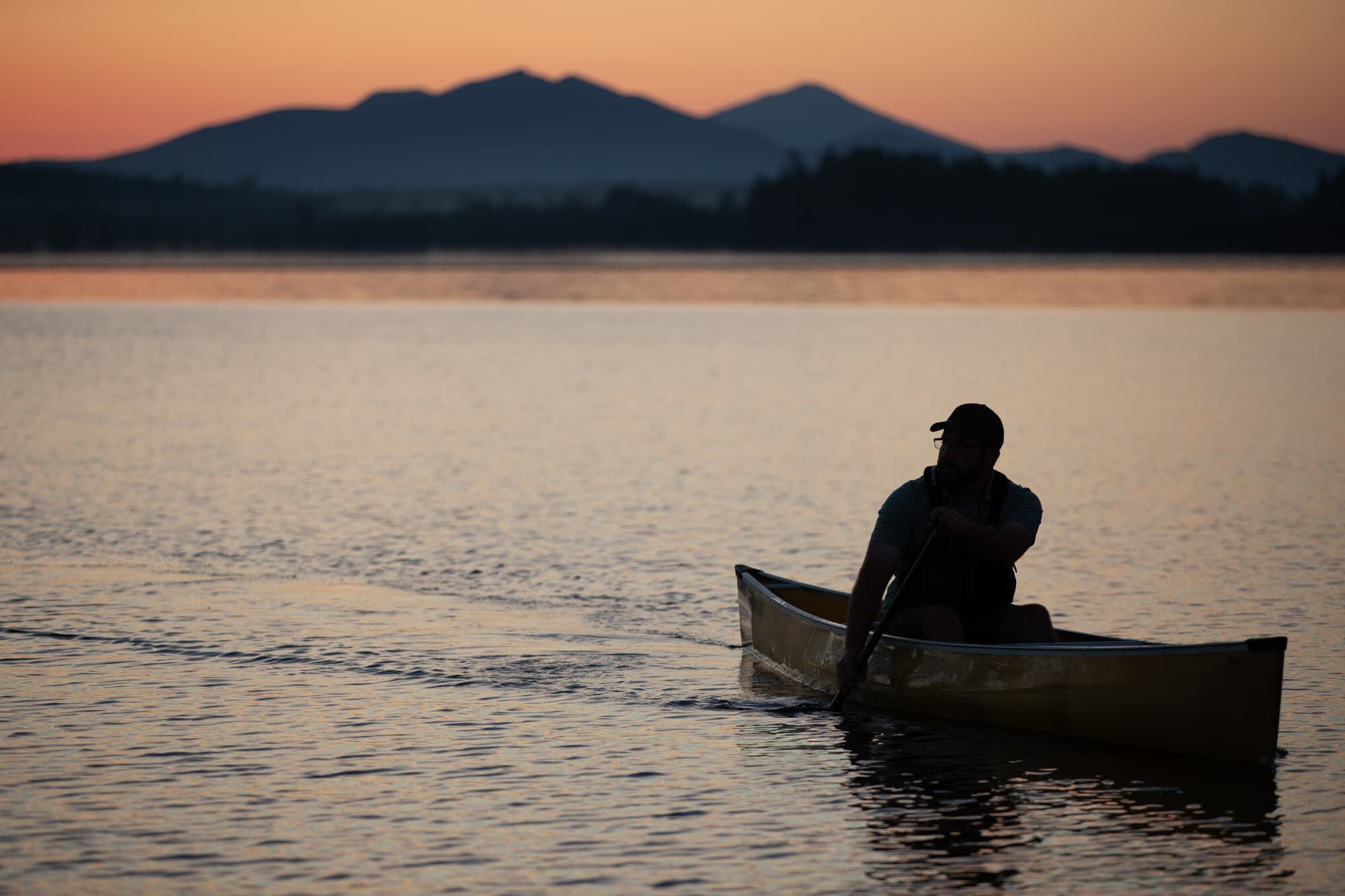 In June, a new paddling challenge is coming to Saranac Lake thanks to a collaborative effort by the Saranac Lake Area Chamber of Commerce, Adirondack Lakes and Trails, St. Regis Canoe Outfitters, Mac's Canoe Livery, and ROOST.
The Saranac Lake Paddle Challenge comprises five routes in two different areas. Three routes cover 19 miles of the esteemed Northern Forest Canoe Trail, the longest inland waterway in the United States. These sections are within easy access to the village of Saranac Lake and offer some of the best paddling opportunities in the area. The routes have many highlights, including island camping, boating locks between Lower Saranac Lake and Oseetah Lake, and a combination of lake and river paddling.
The other two routes are located in the St. Regis Canoe Area, the largest wilderness canoe area in the northeastern United States. The Follensby Clear Pond loop is a great introductory paddle and portage trip with 4 miles of paddling and less than a half mile of portages across four carries. This loop can be expanded by exploring other ponds in the area. The final paddle is on the St. Regis Chain of Lakes, which begins at Paul Smith's College on Lower St. Regis Lake. This paddle allows participants to see several Adirondack Great Camps, where several United States presidents and other prestigious Americans stayed while visiting the area.
Adirondack Lakes & Trails, St. Regis Canoe Outfitters, and Mac's Canoe Livery are local outfitters that can provide everything needed to tackle this fun and memorable challenge. The kickoff for the challenge will coincide with Celebrate Paddling ADK, a month-long paddling celebration in June.
Visit: saranaclake.com for more information about the Saranac Lake Paddle Challenge.
Celebrate Paddling ADK is an annual, month-long event celebrating paddling culture and community in the Adirondacks. The event features a variety of paddling-related activities, including guided paddling trips, paddling clinics, and a series of events focused on combating invasive species and sustainability. Celebrate Paddling ADK also offers fun family adventures, canoe-to-brew trips, and night kayak tours. Celebrate Paddling ADK is an excellent way for paddlers to meet and connect with other paddlers, learn new skills, and explore the beautiful waterways in the Adirondacks. Be sure to check the schedule at: celebratepaddlingadk.com for more information about these events
In addition to these individual activities, more significant events like the Adirondack Paddling Symposium in Saranac Lake will be available. During the weekend of June 16-19, the symposium will offer paddling instruction for beginners and intermediates presented by NRS and the Northern Forest Canoe Trail (NFCT). This year's symposium will also include a new 90-Miler track to help aspiring racers hone the skills needed to complete the three-day course. Participants can register and learn more at: adirondackpaddlingsymposium.com

Sydney Aveson is the communications coordinator for the Regional Office of Sustainable Tourism. She is also a lover of all human-powered sports and has guided for the last decade in a variety of disciplines, including paddling, hiking, and cycling.