SUP Lifejackets - Safety Series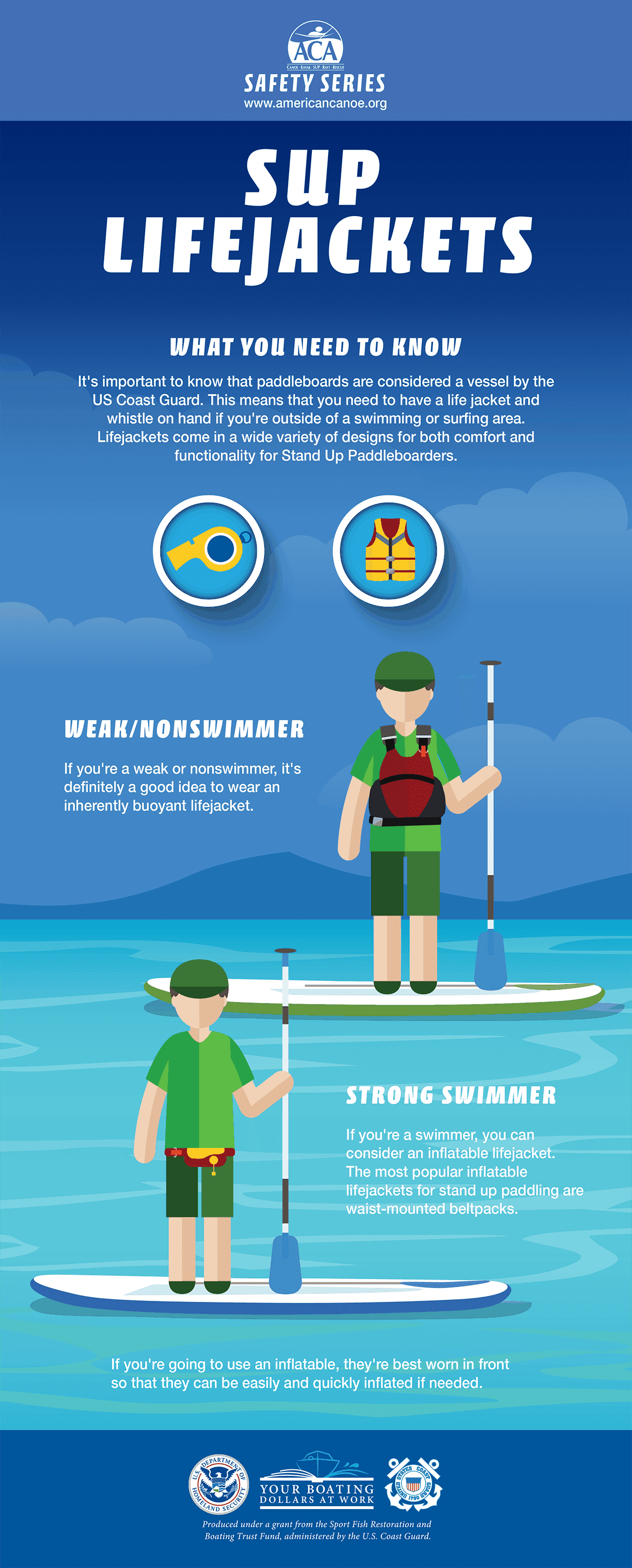 SUP Lifejackets
What you need to know
It's important to know that paddleboards are considered a vessel by the US Coast Guard. This means that you need to have a life jacket and whistle on hand if you're outside of a swimming or surfing area. Lifejackets come in a wide variety of designs for both comfort and functionality for Stand Up Paddleboarders.
Weak/Nonswimmer
If you're a weak or nonswimmer, it's definitely a good idea to wear an inherently buoyant lifejacket.
Strong Swimmer
If you're a swimmer, you can consider an inflatable lifejacket. The most popular inflatable lifejackets for stand up paddling are waist-mounted beltpacks.
If you're going to use an inflatable, they're best worn in front so that they can be easily and quickly inflated if needed.